Oleksandr Usyk vs. Dereck Chisora Betting Preview (October 31, 2020)

If you're betting on Oleksandr Usyk to beat Dereck Chisora on October 31, you'll be happy to know that you are in the majority.
Usyk (17-0, 13 KOs) is the unbeaten, former cruiserweight king that earned the title of 2018 Sugar Ray Robinson Fighter of the Year. A complete boxer, the Ukrainian enters just his second fight at heavyweight, and the bout is being billed as his first real test in the weight class.
Chisora (32-9, 23 KOs) has been a staple at heavyweight over the past decade. His big shot at glory came against then WBC champion Vitali Klitschko in 2012, but he was beaten to the final bell by Usyk's legendary compatriot.
The odds favor Usyk against Chisora. Not only is he considered by many as a future champion at heavyweight, but others believe he has what it takes to replace the likes of Tyson Fury, Anthony Joshua, and Deontay Wilder as the sole heir in boxing's heaviest weight class.
It's time to answer some questions for you about this fight, including the one everyone has on their minds — will Usyk beat Chisora? Rather than beating around the bush, I'll give you my pick for the fight right now. Then, we'll take a look over the odds and best bets for Usyk vs. Chisora, before I close out with a breakdown of the fight.
If that sounds good to you, keep reading.
Usyk vs. Chisora – Who Wins?
Although there are doubts over his power and confidence at heavyweight, I don't subscribe to the belief that Usyk is not right for this division.
In fact, I think we will see the Ukrainian send out a loud and clear statement of intent against Chisora on the night. He is superior in every department aside from raw power, in my opinion, and I can only see this fight going one way.
But more on that a little later. If you're betting on Usyk vs. Chisora, I'm sure you'll want to see the odds before we proceed?
Odds for Usyk vs. Chisora
Oleksandr Usyk to Win
-1000
Dereck Chisora to Win
+500
Usyk's odds to beat Chisora come in at -1000 with Betway.
Having opened as a -714 favorite for this clash, the Olympic gold medalist's odds continue to shorten as we approach the fight. I don't expect that they will get any better by fight night.
Usyk is used to fighting as a betting favorite. He closed at -7000 against Chazz Witherspoon in his heavyweight debut. He was -8000 to beat Tyrone Spong and -2500 against Carlos Takam with the top boxing betting sites before both fights fell apart.
Yes, the former amateur standout is inexperienced at heavyweight, and some point to this fight as a potential banana skin. But the consensus is that Usyk will have too much for Chisora, as the 90.9% implied probability of his odds strongly suggests.
Chisora comes in as the +500 dog against Usyk, as expected.
Although he is far from world level, he does have power. Additionally, "Del Boy" has the experience, too, having fought the likes of Vitali Klitschko, Tyson Fury (X2), David Haye, Anthony Joshua, Kubrat Pulev, and Dillian Whyte. Granted, he lost all of those fights. He also lost to Robert Helenius and Agit Kabayel, which don't look great.
It's so difficult to see a guy like Chisora — who operates at a good European level but certainly not above that— handing Usyk his first loss. And for that reason, I don't think I can justify recommending any bet that involves him beating "The Cat" inside the ropes. Sorry, Dereck.
Anyway, here are the three bets that I DO recommend for Usyk vs. Chisora.
Usyk vs. Chisora Best Bets
Usyk to Win by KO/TKO/DQ (+140)
Fight to End Under 10.5 Rounds (+125)
Usyk to Win on Points (-120)
I line with my prediction, Usyk to Win by KO/TKO/DQ (+140) looks a solid bet.
Naturally, it's hard to build a case for the 33-year-old having stoppage power at heavyweight because he's only ever had the one fight. That was against Witherspoon, who failed to answer the bell for the 8th Round of their bout in October 2019.
Still, Usyk has 13 KO/TKOs from a total of 19 fights, and I can see him making that 14 from 20 on the night. Rather than charging in for an early KO/TKO, I see him outboxing Chisora, tiring him out, and going in for the kill between the 7th and 9th rounds.
Do you have an inkling that this fight will end up in a stoppage, but can't commit to who will win? Take the Fight to End Under 10.5 Rounds (+125).
Now, as I said, I can't see Chisora winning this fight. But it is a fight, and as we have seen before in this sport, anything can happen when the gloves are on. But I don't anticipate an upset. What do I think, however, is that Usyk will earn the stoppage before the midway point of Round 10.
What makes this bet appealing is that you are covered if the unexpected happens and Chisora wins by KO/TKO or DQ.
Chisora has gone the distance six times in the past decade. The last time came against Kabayel in 2017, and he did not look extremely tired or out of puff at all. That said, Kabayel is not the fighter he will be facing on October 31. Usyk to Win on Points (-120) is a good bet if you believe that Chisora's chin and gas tank can hold up for the fight.
Only Whyte, Fury, and Haye have stopped Chisora in his career. That is impressive, considering he has been in there with some big punchers over the years.
But the difference with Usyk is that he is more active and will push a higher pace than those guys on the night. Getting knocked out is one thing, but trying to keep up with Usyk is another.
Will Chisora Beat Usyk?
I don't claim to have a crystal ball, so I can't tell you for definite that Usyk will beat Chisora. But isn't that how every prediction works?
You have to be reasonably cautious when it comes to betting on any combat sport. One punch can change everything, as we know. We've seen some knockouts over the years that no one in their right minds would have predicted. But they are extreme exceptions to the rule.
Why will Usyk beat Chisora? He is the better boxer, the superior athlete, and poses so many problems to the more one-dimensional puncher in Chisora.
I strongly believe that Chisora is being hyped up beyond his capabilities here. While he has really dedicated himself to the sport in recent years and shown so much improvement, I cannot understand how anyone thinks he can survive with a fighter as exceptional as the one he faces on October 31.
That's not a knock on Chisora at all. He is a decent European level fighter, but he's facing a world-class operator. OK, Usyk might not have the type of one-shot power to down "Del Boy" at will, but Chisora has only ever been stopped by exceptional finishers, and never without first having taken significant punishment.
He has a great chin, but what good is that when you are at the end of a prolonged and calculated beating? When you have been spun around in circles and gassed out?
Usyk is a master of the game. He has never been stopped and has never even looked close to it. He holds an amateur record of 335-15, with wins over the likes of WBC, IBF, and lineal champion, Artur Beterbiev.
More than this, he has shown an ability to absolutely outbox and bamboozle bigger, stronger guys in the past. Fighters like Joe Joyce, who stood absolutely no chance against his opponent's superior foot movement, defense, skill, and selection of punches.
The Ukrainian is embarking on an upward trajectory that will see him lock horns with the likes of Fury and Joshua in the next year or two. Chisora is a gatekeeper. And on Saturday, October 31, the difference between both fighters will be clearer than a cool, night sky above the Atacama Desert.
Usyk Beats Chisora in Style
Aside from one of the most surprising one-punch knockouts I will witness in three decades of watching boxing, Usyk schools Chisora. I don't think this fight is going to resemble anything but an absolute lopsided win for the future champion.
Of course, strange things can happen in boxing. Perhaps the most strange of them all would be betting on Pacquiao vs. McGregor. Of course, I mean betting on McGregor to beat Pacquiao. That could never happen, right?
Would a win for "The Notorious" against the eight-division world champion be a bigger shock than Chisora beating Usyk? Feel free to let me know in the comments section below.
Good luck with your bets!
AUGUST
Sportsbook of the Month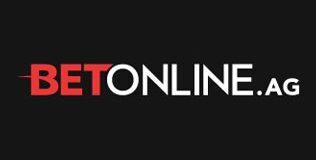 Welcome Bonus
50% up to $1,000
Read Review
Visit Site