Odds, Best Bets, and Predictions for Curtis Blaydes vs. Tom Aspinall

Hoping to make money on this weekend's fights? My predictions and UFC London betting picks for Curtis Blaydes vs. Tom Aspinall could come in handy.
The biggest European card of the year goes down at the O2 Arena in the English capital this Saturday, July 23, with a huge heavyweight clash topping the bill. In one corner, you have a proven contender in America's Blaydes. And in the other, one of the most exciting fighters in MMA in England's Aspinall.
As you might already be aware, the betting odds for Blaydes vs. Aspinall at UFC London are with a home-soil win.
It's a big call by the bookies to dismiss "Razor" and I'll be discussing why that is a little further down. I'll also be taking a look at some other Blaydes vs. Aspinall odds, which might draw your attention to some value in the props.
Before we get to my Blaydes vs. Aspinall predictions, let's see those moneyline odds.
Latest Curtis Blaydes vs. Tom Aspinall Odds
Curtis Blaydes to Win (+115)
Tom Aspinall to Win (-143)
I've taken the betting line for the Blaydes vs. Aspinall fight from the Bovada sportsbook.
You can get on either of these prices by visiting the sportsbook now. Furthermore, they have 20+ props that are also well worth a quick scan. I'll be covering the best of those later, of course.
As I mentioned above, the odds for Blaydes vs. Aspinall have me thinking. I mean, Tom has the advantage of fighting in front of a raucous British crowd, with a potential title shot in the pipeline, if he can get past Blaydes. But can he handle the pressure of the occasion? Even if that is a convincing yes, the 12-2 heavyweight is up against one of the top heavyweights in the history of the promotion.
It's easy to dismiss Blaydes as an "also ran." But I would look at you with suspicion if you were to do that.
In other words, you'd be full of that stuff that falls out of the rear end of a mammal. There is absolutely no way the 31-year-old is past it. In fact, I believe he has yet to hit his ceiling as a mixed martial artist. In terms of UFC London betting picks, he could be the frontrunner for value.
I've already made UFC Fight Night: Blaydes vs. Aspinall picks for the main event in the form of my UFC London Betting Guide. You'll find a prediction for all fights on the card, as well as the top Blaydes vs. Aspinall pick and much more.
Check that out below. Alternatively, you can come back to this after I have revealed my predictions and free betting picks for UFC London's fight between Curtis Blaydes and Tom Aspinall.
2022 UFC London Predictions for Blaydes vs. Aspinall
Winner: Curtis Blaydes
Method of Victory: Decision
Are the top US betting sites wrong?
Do the UFC London betting odds for Curtis Blaydes vs. Tom Aspinall resemble a freshly baked cake you want to punch a hole through? If so, calm down! It's not that bad.
In all seriousness, I'm not sold on the idea that Aspinall is destined to knock out or submit Blaydes. Some believe that the colossal Englishman is simply too powerful for Razor, based on the fact that he has been starched in this division before. Furthermore, Aspinall has almost flatlined some of his previous opponents.
Now, MMA math is bound to get you into trouble. But comparing the strength of previous opponents before a fight is not something you should ever dismiss.
In this case, the two men to have knocked Blaydes out are Francis Ngannou (twice) and Derrick Lewis. Ngannou holds the record for the hardest punch in the world and is just about the apex of physical power in combat sports. Meanwhile, Lewis holds the record for most knockouts in UFC history at 13.
Hardly bums, eh?
On the other hand, Aspinall's knockouts in the UFC have come over Jake Collier, Alan Baudot, and Sergey Spivak. Not saying the man doesn't have the power to knock Blaydes out, but he'll need to catch him first. Given that the native of Michigan has never been submitted, he has his work cut out there as well.
I will most definitely expand on these points a little later. First, let's get to my free betting picks for Curtis Blaydes vs. Tom Aspinall.
Best Bets for Curtis Blaydes vs. Tom Aspinall
Blaydes to Win (+115)
Blaydes to Win on Points (+400)
Draw (+6600)
It should come as no surprise to see that my three top free Curtis Blaydes vs. Tom Aspinall picks as they are.
Why? Well, let's just say that I like the betting value you can get on Blaydes. I'd happily settle for the win at +115, which, if successful, returns a profit of $115. That is the best of the Blaydes vs. Aspinall picks up for grabs.
If you are happy to pursue a bigger bite of the cherry, consider the method of victory prices.
The UFC London betting odds for Curtis Blaydes vs. Tom Aspinall to end up in a win for the American are +400. The reason for that is the bookies leaning toward an Aspinall win. Building around the fact that all of his 14 fights have ended before the 2nd round, with 11 in the first, the chances of this one going the distance are slim. I disagree.
Finally, I would most definitely put a dollar or two on the chance of this one ending in a draw. At +6600, it's worth a shot. I wouldn't say that my Blaydes vs. Aspinall predictions and picks have indicated that it won't be a close fight.
Furthermore, if Aspinall does get beaten in a tight one, the judges could give him an "out" in his home country.
Will Curtis Blaydes Beat Tom Aspinall at UFC London?
I'm going to say yes.
But not without adding my rationale for gearing my Curtis Blaydes vs. Tom Aspinall predictions and picks toward a win for the American. The first and most obvious one to start on is the experience Blaydes has in high-level fights. Just look at his record from his last ten clashes.
Chris Daukaus – Win by TKO
Jairzinho Rozenstruik – Win by Decision
Derrick Lewis – Loss by KO
Alexander Volkov – Win by Decision
Junior dos Santos – Win by TKO
Shamil Abdurakhimov – Win by TKO
Justin Willis – Win by Decision
Francis Ngannou – Loss by TKO
Alistair Overeem – Win by TKO
Mark Hunt – Win by Decision
Compare that with Tom Aspinall's record and tell me why Blaydes should be especially worried.
This is not to say that Aspinall can't beat the American. Of course, he can. I know all about this guy, who I rate very highly. I even added him to my list of the UFC fighters set for a breakout year in 2022. And I have been following his progression since his Cage Warriors days.
But let's get one thing straight. Blaydes is a tough matchup for any heavyweight in the history of the UFC. Aspinall has the toughest night of his life waiting for him this Saturday, July 23. Especially in the wrestling department, where he averages 6.06 takedowns every 15 minutes. That's two per round. And you've seen his record, right?
Betting on Blaydes vs. Aspinall – Final Considerations
As the Curtis Blaydes vs. Tom Aspinall betting odds suggest, the English have a slightly greater chance of celebrating this Saturday, July 23 from the O2 in London.
Now, I'm not saying you shouldn't consider the Englishman's threats when making UFC London predictions for Blaydes vs. Aspinall.
On the contrary, I'm trying to emphasize the fact that you cannot sleep on Curtis Blaydes. Ever.
At worst, this fight is 50-50. That means Blaydes still comes out with a 46.5% implied probability, making him the value bet. And that is more than enough encouragement for me to pick him on the night.
If you are looking for more odds and markets for the fights this weekend and beyond, you can find them on our recommended sites for betting on the UFC.
UFC Betting Sites
As recommended by GamblingSites.com
AUGUST
Sportsbook of the Month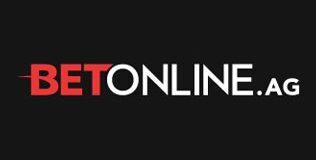 Welcome Bonus
50% up to $1,000
Read Review
Visit Site