UFC Vegas 58 Betting Odds, Predictions, and Top Bets (July 9, 2022)

I must say. The betting odds for UFC Vegas 58 are looking pretty appealing right now.
Also known as UFC on ESPN: dos Anjos vs. Fiziev and UFC on ESPN 39, the fights go down at the UFC Apex this Saturday, July 9. You'll likely be able to tell who is headlining the card, of course. Just by those famous names.
I'll be providing my UFC Vegas 58 betting picks for Rafael dos Anjos vs. Rafael Fiziev in this preview as well as every other match you can bet on. Because I'm nice like that. Furthermore, I'll be providing predictions for all fights at UFC on ESPN: dos Anjos vs. Fiziev to help you make your picks.
But before we look at the UFC Vegas 58 betting lines, let's see who is fighting this weekend.
Fight Card for UFC Vegas 58 with Full Line-Up
Having witnessed one of the best UFC cards of the year last weekend, it should not come as a surprise to learn that Saturday's event is a little low-key in comparison.
That does not mean that the top UFC betting sites don't have the minerals, however. You can bet on all fights, below. And I'll be talking you through the best fights to target and the wagers that might make it worth your while.
Lightweight: Rafael dos Anjos vs. Rafael Fiziev
Middleweight: Caio Borralho vs. Armen Petrosyan
Bantamweight: Said Nurmagomedov vs. Douglas Silva de Andrade
Heavyweight: Jared Vanderaa vs. Chase Sherman
Lightweight: Michael Johnson vs. Jamie Mullarkey
Women's Flyweight: Cynthia Calvillo vs. Nina Nunes
Bantamweight: Aiemann Zahabi vs. Ricky Turcios
Women's Flyweight: Antonina Shevchenko vs. Cortney Casey
Middleweight: Cody Brundage vs. Tresean Gore
Light Heavyweight: Karl Roberson vs. Kennedy Nzechukwu
Bantamweight: Ronnie Lawrence vs. Saidyokub Kakhramonov
At the time of writing, there are 11 top fights to bet on at UFC on ESPN: dos Anjos vs. Fiziev.
Does that mean you should bet on all of them? I don't think so. This segues us into my philosophy when gambling on UFC fights. You find the bets that make the most sense, regardless of the fighters involved or their placement on the card and go from there.
For example, I recommended betting on Julija Stoliarenko to beat Jessica-Rose Clark by submission at last weekend's UFC 276 card. It was the early prelims opener, which would have put some bettors off. But the betting value was insane! Stoliarenko was +350 to tap the Aussie, and it took her less than a minute to get the job done.
I guess the point to be made here is to look for value across the card. Whether you are betting on UFC or Bellator fights, it's never a bad idea to do your homework. Speaking of which…
UFC Vegas 58 Odds for All Fights on the Card
You can find some of the best odds for UFC Vegas 58 on the Bovada sportsbook.
As you can see, dos Anjos is looking like a solid sleeper at +175. The former lightweight champion will nail you $175 in profit for every $100 you put down if he can beat a solid prospect in Fiziev. But what about the rest of the card?
Rafael dos Anjos (+175) vs. Rafael Fiziev (-220)
Caio Borralho (-230) vs. Armen Petrosyan (+185)
Said Nurmagomedov (-290) vs. Douglas Silva de Andrade (+220)
Jared Vanderaa (-210) vs. Chase Sherman (+170)
Michael Johnson (+195) vs. Jamie Mullarkey (-250)
Cynthia Calvillo (-154) vs. Nina Nunes (+126)
Aiemann Zahabi (+155) vs. Ricky Turcios (-197)
Antonina Shevchenko (-175) vs. Cortney Casey (+146)
Cody Brundage (+116) vs. Tresean Gore (-141)
Karl Roberson (+110) vs. Kennedy Nzechukwu (-130)
Ronnie Lawrence (-140) vs. Saidyokub Kakhramonov (+115)
One thing that should be pointed out here is the balance of fights at this event.
There is no massive favorite in any of the fights, with Said Nurmagomedov able to boast the widest odds at -290. For the most part, this card features a litany of well-matched bouts from top to bottom. There are plenty of fights edging in on pick 'ems, and I would not be shocked to see odds move toward the needle as we approach Saturday.
Before I get to my picks for this event, here's a list of the best MMA betting sites to use this weekend.
Best MMA Betting Sites
How We Rate

Safety & Security
You should be able to gamble online without fear. So we only recommend licensed sites that use the latest security and encryption techniques.

Bonuses
Maximize your bankroll with fantastic bonuses. Our recommended sites offer valuable bonuses with fair terms and conditions, including manageable wagering requirements.

Games & Betting
The best sites have the best wagering options. That's why you will find extensive games and betting opportunities on our recommended sites.

Banking
Getting your money to and from your account shouldn't be a hassle. We only recommend sites with a variety of convenient banking methods, including cryptocurrency and e-wallets.
Prediction for Rafael dos Anjos vs. Rafael Fiziev
Favorite: Fiziev (-210)
Predicted Winner: Rafael dos Anjos
Method of Victory: Decision
Well. What a fight this is to call. We have a seasoned vet against a legit prospect. But I'm seeing some value in RDA here.
Let's be clear about something. Rafael dos Anjos' best days are behind him. At 37, the Brazilian is walking toward the end of his career. He's been through several wars at 170, and then back at 155, and is clearly not the man that once ruled over the lightweight heap. But he's still capable. More than that, this dude has had more five-rounders in recent years than most.
At 29, Rafael Fiziev has an advantage in youth. A Muay Thai striker, the Kazakhstani/Kyrgyzstani striker is not a fighter that anyone looking to bet on UFC Vegas 58 should underestimate.
But I'm not sure he is deserving of such an emphatic price here. Sure, he has shown some real tact in his game so far. With such little margin for error against a warrior like dos Anjos, however, must be recognized.
RDA has been beaten by stoppage just once since 2008. That's one hell of a stat, especially when you consider the talent the man has faced since then. We're talking legends, former champions, and some of the most dominant fighters to have passed security on a UFC fight card. Here's a taste of some of the guys he has been pitted against since then.
Kamaru Usman
Colby Covington
Robbie Lawler
Tony Ferguson
Eddie Alvarez
Donald Cerrone
Anthony Pettis
Nate Diaz
Benson Henderson
Khabib Nurmagomedov
Out of those guys, only Alvarez could pull off the finish.
What's more, RDA is 2-0 from his last two. He earned decision victories over both Paul Felder and Renato Moicano and is on for his first three-fight streak since 2017 with a win here. Better yet, he's one of the top sleepers for UFC Vegas 58.
Yes, Fiziev is a beast on the feet. But dos Anjos is a double threat, with a 4th degree BJJ blackbelt adding to his rounded Muay Thai skills. The dude might be approaching 40 (I feel his pain), but you cannot count out a man with such a depth of experience in championship rounds.
A smart game plan, which would effectively drain the life out of Fiziev inside the first three, could lead to an upset. While Fiziev is the favorite in the UFC Vegas 58 betting odds, it makes no sense to back him at these odds.
It's RDA for me. He's a ridiculous +800 for the submission, but back him to win at +175 if you want to play it safe.
Pick: Rafael dos Anjos to Win (+175)
Predictions and Betting Picks for UFC Vegas 58 Main Card
Caio Borralho to Beat Armen Petrosyan by Submission
Said Nurmagomedov to Beat Douglas Silva de Andrade by Decision
Jared Vanderaa to Beat Chase Sherman by KO/TKO
Michael Johnson to Beat Jamie Mullarkey by Decision
Looking for some controversial predictions for UFC Vegas 58? Stand by.
Let it be known that the majority of my UFC Vegas 58 picks lean toward the favorites getting the win. For instance, I like Borralho to come through his fight with Petrosyan with the win. Although I like the Brazilian to pull off the submission in this fight. The best MMA betting apps are offering +260 for that to come to light, and I like those odds.
I also like the look of Said Nurmagomedov beating Douglas Silva de Andrade. I'm going for the decision win here, but you can cover all angles by taking the win market at -290.
Take Vanderaa to get the in over Chase Sherman by knockout. The sportsbooks are averaging out at circa +140 for the native of Washington to hand Sherman the fifth KO loss of his career. And I like that price, it must be said.
Finally, the controversial one. Michael Johnson to beat Jamie Mullarkey. Well, there is mad value in backing Johnson for the win here. I'd stick to UFC Vegas 58 odds of +195 for the American to pull off a surprise win. And I must admit; I would not be shaken in the slightest if he wins this one.
UFC Vegas 58 Prelims Predictions – Who Wins?
Cynthia Calvillo to Beat Nina Nunes by Decision
Ricky Turcios to Beat Aiemann Zahabi by Decision
Antonina Shevchenko to Beat Cortney Casey by Decision
Tresean Gore to Beat Cody Brundage by KO/TKO
Kennedy Nzechukwu to Beat Karl Roberson by KO/TKO
Ronnie Lawrence to Beat Saidyokub Kakhramonov by Decision
If you're looking to bet on odds for UFC Vegas 58 prelims, here's my take on who wins.
This weekend's preliminary card consists of six fights. That is always subject to change, given the tenacious nature of this sport. With pre-fight injuries and weight cuts always a potential roadblock, you can never be surprised to see anyone fail to make the cage walk.
As I write this, news has broken of Darren Till pulling out of UFC London, which is set to go down on July 23. But I'm hoping the fighters above will have no difficulty making it to the Apex on Saturday.
One of the fights that I was torn on was Shevchenko vs. Casey. There might be scope for an upset in that bout, although Shevchenko should edge through.
Another fight to watch out for is the Gore vs. Brundage match. UFC Vegas 58 betting odds have Brundage as the dog, but he should make it an interesting scrap. While there are sleepers for the UFC this weekend to look at, I'm not fully behind Brundage being one of them. More on that later.
Let's take a look at the top betting picks for UFC Vegas 58 before we go any further.
Best Bets for UFC Vegas 58
I'm going to split my betting picks for UFC Vegas 58 into two categories.
The first is the top wagers to place on the event, which are the bets that I think have the best chance of coming through. The second set will be UFC on ESPN: dos Anjos vs. Fiziev sleepers and value picks, which should carry a higher risk but a potentially better payout.
Let's take a look at the first three.
Top Picks for UFC Vegas 58
Said Nurmagomedov to Beat Douglas Silva de Andrade (-290)
Caio Borralho to Beat Armen Petrosyan (-230)
Jared Vanderaa to Beat Chase Sherman (-210)
The first three of my top UFC Vegas 58 picks is Nurmagomedov to beat Silva de Andrade.
I have no reservations in naming the Russian as my lock of the card. Although his opponent will be game, I think Nurmagomedov is too savvy. He should take his man to the scorecards in what I am expecting to be a one-sided victory.
If you're placing bets on UFC Vegas 58, I'd also recommend backing Borralho and Vanderaa to win their fights. There might be more value to be had by checking out the props on the best betting sites in USA, or the top sportsbooks in your jurisdiction.
UFC Vegas 58 Best Sleepers and Value Bets
Rafael dos Anjos to Beat Rafael Fiziev (+175)
Michael Johnson to Beat Jamie Mullarkey (+195)
Kennedy Nzechukwu to Beat Karl Roberson by KO/TKO (+250)
I made my case for why dos Anjos can beat Fiziev earlier. I'm sticking to it.
RDA might be past his best, but there's still fight in the old dog yet. Fiziev is a solid fighter, but he does not possess the highest IQ in the game. That's always going to be a problem against a guy that can punish you for even the smallest shortcoming.
Take another seasoned veteran in Johnson to win for a nice payout. I'd back Nzechukwu to score a KO/TKO over Roberson while you are at it!
Good luck with your bets!
AUGUST
Sportsbook of the Month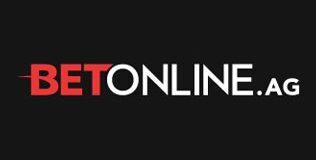 Welcome Bonus
50% up to $1,000
Read Review
Visit Site