Novak Djokovic vs. Denis Shapovalov – 2021 Wimbledon Semifinals

The next obstacle for Novak Djokovic (ATP #1) on the road to his third Grand Slam title in 2021 is Denis Shapovalov (ATP #12).
The Serbian player won six of the seven matches he's played against his Canadian rival. However, Shapovalov's only win happened when the two played on the grass court, the same surface used at Wimbledon.
Still, that happened more than two years ago, and Djokovic from 2019 isn't the same as 2021 Djokovic. This year, he's been in the form of his life, grabbing two Grand Slam titles already.
Can Novak win his third Major? He is surely favored to do so, but he first needs to beat Shapovalov on Friday afternoon to get that chance.
Djokovic vs. Shapovalov Betting Odds
Djokovic is the best-ranked male tennis player in the world. The 34-year-old has won the Australian Open, as well as the French Open already this year. He's also without a single defeat in the past 16 matches.
Now you know why he's expected to win! The question is whether it's going to be a walk in the park for him or Shapovalov can make things more interesting?
Djokovic Looks Unstoppable at the Moment
He lost the first set he played at the 2021 Wimbledon to Jack Draper (ATP #253). That didn't upset him much – he then went on a superb run, winning every following set.
With four wins in straight sets, Djokovic really looks unstoppable. Furthermore, he'll probably be rested for the semifinal, as none of his matches at this year's Wimbledon lasted more than 2:19.
What's slightly worrying for his fans is that none of the opponents he's beaten so far were very good.
The highest-ranked player Novak has won against at 2021 Wimbledon is Cristian Garin, who's sitting in 20th position in the ATP Rankings.
Still, Djokovic did beat many heavyweights in the tournaments before Wimbledon. For example, last month at Roland Garros, he beat three players from the ATP Top 10 – Matteo Berrettini, Rafael Nadal, and Stefanos Tsitsipas.
Shapovalov Hoping to Upset the Odds
Betting odds suggest that Shapovalov stands no chance against Djokovic on Friday. However, the Canadian did beat him once already. It happened in their only match played on the grass court.
Unfortunately for Shapovalov, it happened in 2019, when the two met in an exhibition event called Boodles Challenge. It wouldn't be an exaggeration to say that Djokovic didn't care too much about that match.
Nevertheless, no one can take that win away from Shapovalov, who's managed to establish himself as a powerful force on this surface.
Not only does he seem confident on the grass, but he's also been working hard to prepare for the 2021 Wimbledon. Evidence of this is that Shapovalov had played six matches on the grass-court before coming to Wimbledon.
How many grass-court matches did Djokovic play in the weeks leading to the tournament? Zero!
Djokovic vs. Shapovalov Pick
On Wednesday, Shapovalov spent almost three and a half hours on the court, trying to beat Karen Khachanov. He did it eventually, with the final score being 3-2 in sets.
He's likely feeling tired as a result. Still, even if he weren't, it wouldn't matter much. The fact is that Novak Djokovic is a much, much better player than him.
I know this, but so do oddsmakers, which is why they're giving only 1.08 on the Serbian to win on Friday.
That probably isn't good enough of a value for you, but no worries, I've got a solution! Bet on Djokovic winning with at least a seven games difference.
AUGUST
Sportsbook of the Month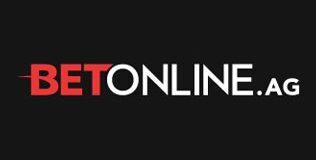 Welcome Bonus
50% up to $1,000
Read Review
Visit Site