US Open Semifinal Prediction for Djokovic vs. Zverev (September 10, 2021)

The 2021 US Open has reached its semifinal stage, with four players, Djokovic, Zverev, Medvedev, and Auger-Aliassime, still in the contest for the Men's Singles title.
Since Auger-Aliassime is a huge underdog against Medvedev, I've decided to focus on the other semifinal. My choice is the match between Novak Djokovic and Alexander Zverev.
It's a high-profile one, and it also could be a grueling battle. If you're looking to bet on this 2021 US Open match, brush up on our expert tennis betting strategy, and proceed to my prediction and pick.
Betting Odds for Novak Djokovic vs. Alexander Zverev
Novak Djokovic to Win
1.40
Alexander Zverev to Win
3.00
Novak Djokovic -4.5 Game
1.83
Alexander Zverev +4.5 Games
1.83
Oddsmakers think it's Novak whom we'll see scoring the match point. With 1.40 odds, he's seen as a major favorite to get to the final.
Actually, he's favored to win the final match as well, regardless of who his opponent ends up being – Medvedev or Auger-Aliassime.
The odds on Djokovic winning the 2021 US Open are currently as short as 1.73. Still, I don't think he's going to have it easy, especially not against Zverev in the semifinal.
Djokovic vs. Zverev Such Matchup Preview
There are many reasons why I think this could turn out to be one of the most entertaining matches of the summer. First of all, this is a clash between ATP no.1 (Djokovic) and the Olympic gold medalist (Zverev).
Another reason is that Djokovic vs. Zverev can be seen as a clash of generations. Now 34 years old, Djokovic belongs to the Big Three of Tennis (with Nadal and Federer).
Meanwhile, Zverev, who is ten years his junior, is a prime example of a NextGen player.
Still, not convinced that this match is worth watching (and betting on)? If so, you should also know that Zverev has a chance to crush Novak's dreams.
Actually, he did it once already this year. Zverev beat Djokovic 2-1 at the 2020 Tokyo Olympics, thus ruining Novak's plans of doing the Golden Grand Slam (four Masters + Olympic gold).
However, the Serbian player still has a chance to do the 2021 Grand Slam. In fact, he's just two wins away from it.
Will Novak Win the Grand Slam in 2021?
By winning the 2021 US Open, Djokovic would solve the GOAT debate once and for all. He could become the only active ATP player to win all four Majors in a calendar year.
Previously, it was done by legendary Australian player Rod Laver. He did the Grand Slam two times in his career (1962 and 1969). The only other player to pull it off was Don Budge, who did it in 1938.
Not only that; Djokovic also has a chance to break the record for the most Majors won. This is a record he currently shares with his two biggest rivals – Roger Federer and Rafael Nadal.
Each of them currently has 20 Majors titles in the collection and are currently the only active players with a double-figure number of titles.
ATP Players with Most Grand Slam Titles in Men's Singles
Players' Name
Australian Open
French Open
Wimbledon
US Open
Novak Djokovic (20)
9
2
6
3
Roger Federer (20)
6
1
8
5
Rafael Nadal (20)
1
13
2
4
In fact, the fourth place in the list of most successful players is shared by Andy Murray and Stan Wawrinka, each with just three titles.
Djokovic vs. Zverev Prediction
I have no doubt that Djokovic will go far and beyond to win this match. It's not going to be easy, though, Zverev seems to know the secret to how to unsettle his Serbian foe.
He did it in the semifinal of the Olympics, causing Djokovic to lose the match after winning the first set 6-1. However, I don't think we'll see the same story happening again.
Novak Djokovic is going to win this match, although I'm sure he'll have to work very, very hard.
My Top Djokovic vs. Zverev Betting Pick
History is on the horizon, and I think the mighty Djokovic ultimately makes it as this year's US Open. Taking out Zverev is just a piece to the puzzle.
As noted, though, I doubt it's easy.
Because of that, I would also recommend going for the "over 38.5 games" bet, and that figures to be the top pick on the board for this tennis match.
Ready to bet on this match? Check out the best tennis betting sites before you lock in your bet.
AUGUST
Sportsbook of the Month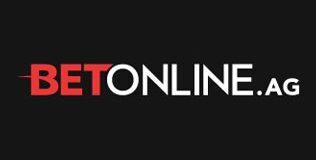 Welcome Bonus
50% up to $1,000
Read Review
Visit Site