March Madness Championship Game Pick – UNC vs. Kansas (2022)

The March Madness tournament has reached its final game and it's going to be a great one. This year's tournament was nothing short of spectacular with upsets left and right. Both of these teams have every right to be here and could be the eventual champion at the end of the day.
WIth that being said, we have to find out which team we want to bet on to win or cover their spread for this game. This will be the absolute hardest game to predict given that both teams are capable of winning as much as their opponent is.
The seeds don't matter anymore, as the best team will come out as the winner. First things first let's take a look at the odds for this great game on the best March Madness betting sites.
Odds for North Carolina vs. Kansas
Coming into this game, Kansas will be favored by a decent 4 points. That's a tricky spread to cover in what should be such a close game, but they could be up to the task. A small detail here is that they are slightly more favored to cover their spread than North Carolina is, which could be the sportsbooks way of giving them the edge.
That could all be speculation though, as North Carolina has proved time and time again that they can not only cover against the top teams, but win outright. We could see that happen again in this game if they keep playing like they have been.
The point total is also on the higher end at 151.5 because both teams are better offensively than they are defensively. They also play faster than your average Men's NCAA basketball team in terms of pace.
You can find these odds on BetOnline, so make sure you head over there to place your bets.
Why UNC Will Win the March Madness Championship
North Carolina came into the tournament as the No. 8 seed, but they deserved to be higher. They proved that to us throughout the tournament, beating teams higher seeded than them most of the time.
We should have seen the Duke upset coming after what happened at the end of the regular season. It was Coach K's last home game and North Carolina went in there and crashed their party.
In what was Coach K's final March Madness tournament, North Carolina sent him and Duke home a round before the championship game. With how ruthless North Carolina has been playing, it's impossible to think that they have no chance of winning this game.
The fact that Kansas has waltzed through their region as the No. 1 seed means that they technically played teams who were not as good as them. North Carolina on the other hand has been playing teams who are in theory better as they were ranked higher.
That should mean UNC is more battle tested for this game and could eventually end up giving them the edge. The teams that the Tar Heels had to beat include No. 9 Marquette, No. 1 Baylor, No. 4 UCLA, No. 15 Saint Peter's, and No. 2 Duke.
Marquette and Saint Peter's were the only teams ranked lower than UNC, but the Tar Heels took care of business in those games.
North Carolina will also be the more valuable moneyline bet as well with (+170) odds if they win outright. They also have 6 March Madness tournament wins in franchise history, which is good for 3rd most all time.
The Tar Heels could continue their very impressive run this year and turn it into their 7th win all time and inch closer to Kentucky's 8 wins for second.
Why Kansas Will Win the March Madness Championship
As for Kansas, they have 3 March Madness wins in their franchise history themselves. Just because they have played "easier" opponents than North Carolina does not mean they can't win this game.
In fact, they can have the edge due to the sort of lack of tight games in their tournament run. Their Final Four and Elite 8 games were both wins by 16 or more points. That speaks for itself when it comes to how good the Jayhawks are this year.
We told you all…

We didn't come this far, to only get this far.

NATIONAL CHAMPIONSHIP BOUND! #RockChalk pic.twitter.com/JOHrlkdQ26

— Kansas Men's Basketball (@KUHoops) April 3, 2022
They beat a tough No. 2 Villanova team in the Final Four 81-65 following their 76-50 win over No. 10 Miami FL. Kansas also beat No. 4 Providence, No. 9 Creighton, and No. 16 Texas Southern on their way to the championship game.
The Jayhawks were ranked as a No. 1 seed for a reason, as they are one of the very best teams in the country.
They also rank higher than the Tar Heels in important categories such as field goal percentage, offensive rebounds, true shooting percentage, offensive rating, and defensive rating.
More people will probably bet on the underdog here being in the championship game, but Kansas could very well be the eventual winner. They have the talent and the skills to win this year's tournament and could prove it in their biggest game.
They can't help the fact that they played lesser teams as they came in as a No. 1 seed. With that being said, they have taken care of their business and didn't struggle against their opponents for the majority of the time.
That could have their confidence at its highest coming into this game, which could end up being the difference after it's all said and done.
Best 2022 March Madness Title Game Player Props
Armando Bacot to Record 16+ Rebounds
-159
Caleb Love to Hit 3+ Threes
-167
Brady Manek to Score 17+ Points
-130
Ochai Agbaji to Hit 3+ Threes
-159
Before we get into our pick for the game, let's take a look at some player props that could be worth targeting.
First up is Armando Bacot who has been on a rebounding tear for the Tar Heels. In his last two games versus Duke and Saint Peter's he grabbed a combined 43 rebounds (21.5 per game). He grabbed another 15 against UCLA and 16 against Baylor.
So he has hit 16+ in three of his last 4 and came just one short in the game that he missed. Kansas is a decent rebounding team, so I don't think he will grab another 20+. With that being said, 16 rebounds should be a solid target for him in this game.
Caleb Love was CLUTCH for UNC against Duke ?

North Carolina faces Kansas tonight for the national championship ?

(@NissanUSA) pic.twitter.com/YlBrabr1XR

— Bleacher Report (@BleacherReport) April 4, 2022
I'll also take Caleb Love to hit 3 threes in this game as well. He's been great in their 5 tournament games, averaging 20 points per game and 3.6 threes per game. He made 3 in his last game and 2 the game before.
He probably would have gotten 3 if they weren't blowing Saint Peter's out by 20.
My last Tar Heel player prop I like is Brady Manek to score 17+ points. He's actually scored 19+ in three of his 5 March Madness games, and scored 14 and 13 in the games he missed. I think he has a solid game here and 17 points seems reasonable.
My only Kansas player prop I like is Ochai Agbaji to hit 3 or more threes. Agbaji has hit 8 of his last 9 attempts from three, so it's safe to say he's pretty hot from long range.
My Pick for UNC vs. Kansas NCAAB Championship in 2022
I can't seem to pull the trigger on Kansas to win this game, as the Tar Heels look like a great bet at +4 points. Now we don't need them to win in order to win our bet, as they just need to keep it within 4 points.
That should be very possible for the Tar Heels, as they have been great all year and in the tournament. I think Kansas' blowout wins make it a bit cloudy to see how they perform in their toughest game of the season and their journey here was way easier than UNC's.
I would also say North Carolina to win outright at (+170) is incredible odds, but I'll reduce my risk and have them cover their spread.
At the end of the day, you can't really go wrong with either team here, so go with your gut and mine is saying North Carolina to become the first No. 8 seed to win the tournament since Villanova (1985).
For more on the 2022 March Madness title game, check out Nick Sterling's betting guide below.
September
Sportsbook of the Month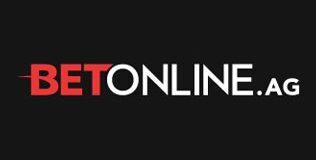 Welcome Bonus
50% up to $1,000