Nigeria vs. Italy – Olympic Basketball, July 31, 2021

On the brink of elimination, Nigeria needs to pull out all the stops on Saturday. Italy is in a good position to advance to the knockout stage; Knocking off Naija would cement their status. Peering forward to this all-important Group B matchup, let's first take a peek at the odds.
I'll follow with a bit of insight for each team and ultimately reveal a Nigeria vs. Italy pick.
Nigeria vs. Italy Basketball – Game Details
Where: Saitama Super Arena
When: Saturday, July 31st – 13:40 PM local (12:40 AM ET)
Nigeria vs. Italy Latest Odds
Refer to our complete guide for basketball betting at the Olympics to glimpse into other bets you can place. You'll discover props related to player performances, not to mention, you can also bet on team totals, quarters, or halves.
Also worth highlighting is the fact that the total is lurking at 173 in some spots. Shop your lines and you'll be able to latch on.
Honing in on a Nigeria vs. Italy prediction, specifically, who will win and which side will cover the spread, let's dive into the matchup.
Nigeria vs. Italy Preview
Given that these teams have played against the same two opponents, there is substantial data to gather from what's taken place. After beating Germany by 10 in their opener, Italy lost a hard-fought game to the Aussies on Wednesday. Nigeria is 0-2 after losing to Australia and Germany by 7 and 17, respectively. Naija could be on their way home with a loss on Saturday.
The good news for the D'Tigers is that on paper, Nigeria and Italy are fairly evenly matched.
Comparing Nigeria and Italy In Tokyo
Nigeria
Italy
FG %
50%
56.4%
3PT %
40%
41.1%
Rebounds/Game
33.0
32.5
Points in the Paint/Game
30.0
34.0
Second-Chance Point/Game
8.0
8.5
On the other hand, two statistics jump out that create some separation.
Italy is shooting 81.8% from the line and is averaging 8 turnovers per game. Nigeria is shooting 52.8% from the line and is averaging 21 turnovers per game.
The Italians do a much better job taking care of the basketball and are much more efficient from the charity stripe.
Player to Watch on Nigeria – Jordan Nwora
Despite logging just one minute in the 2021 NBA Finals, Bucks rookie Jordon Nwora won a title in his first season. And although Nwora wasn't part of Milwaukee's regular rotation, he did see 30+ minutes twice during the regular season. During those two contests, the 6'8" wing tallied 27.5 ppg and 12.0 rpg.
Once again relegated to a bench role with the D'Tigers, Jordan is once again providing a huge lift when given an opportunity. After scoring 10 points against the Boomers, Nwora exploded for 33 versus Germany. His seven three-pointers in game #2 are tied for the most made by an individual in the Tokyo Olympics.
What more does this kid have to do for Mike Brown to insert him into his starting lineup?
Player to Watch on Italy – Nico Mannion
Paying homage to another NBA player who just completed his rookie season, Nico Mannion has been the best and most consistent player for Italy thus far in the Summer Games. The Warriors PG is averaging 15.5 points on 52% shooting for Meo Sacchetti, but it's dependability orchestrating the offense that's really showing its colors.
Mannion has accounted for 14 assists and just 2 turnovers during Italy's first two games.
Should the electric point guard continue his stellar play, the Italians are on their way to making some noise in the knockout stage.
Nigeria vs. Italy Betting Pick
I predict that Italy wins this game, which likely spells the end for Nigeria basketball in the Tokyo Olympics. However, don't expect Naija to go away quietly. Hence, my Nigeria vs. Italy betting pick is to back the underdog to cover the 6.5-point cushion.
With the line hovering at six points at several of the top sportsbooks, head to SportsBetting.ag, where they're offering an extra half-point of incentive without any additional juice.
I showcased Italy dominating the turnover margin, but here's what's interesting about that. The Italians are averaging 10.0 ppg off turnovers; Naija clocks in at 19.0 ppg. And that's not the D'Tigers' only edge.
While Italy's reserves contribute a healthy 34 ppg, Nigeria's bench is pouring in a robust 51.5 ppg.
Hoping to avoid going home, expect Nigeria to leave everything on the hardwood.
August
Sportsbook of the Month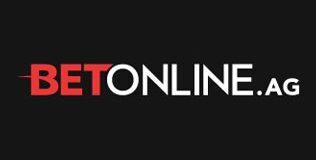 Welcome Bonus
50% up to $1,000