Upset Picks for NFL Week 7, 2020

NFL upset picks can often be more about gut feel than anything of substance. However, there were things pointing to a few upsets this past week, and I nailed two of them in the Buccaneers (+116) and Bears (+120).
Green Bay previously coming out flat after a bye was one reason to bet against the Packers, while the Buccaneers were at home and needed a win to prevent a 3-3 start.
That, and that Buccaneers defense looks pretty good. Ditto for the Bears, who continued their stingy red zone defense in a tight win over the Panthers.
I saw those upsets coming, but I did whiff on the Browns and Jaguars. I also did not think the Falcons would beat the Vikings in Minnesota, and I never thought for a second the Broncos would beat the Patriots in New England.
The latter was the top upset of the week, but hey, I'll take a 50% win rate on underdog plays every single week. The reality is you'd still be finishing in the green.
Here's to more of the same with my favorite NFL upset picks for week 7, 2020.
Detroit Lions (+135)
Matthew Stafford is one of the more underrated quarterbacks in the NFL today. Nobody is talking about the fact that he did this.
That sidearm was a thing of beauty, and it played a hand in Stafford's Lions smoking the Jaguars. Detroit has had an up and down 2020 season, but they're now 2-3 and slowly inching their way up the standings.
Detroit has a pretty amazing chance at getting to .500 this week, as they go to Atlanta to battle the Falcons. Yes, the Dirty Birds just got down crushing the Vikings, but Detroit has been the better defensive team, and they're also healthy.
That, and they finally unleashed versatile rookie running back, D'Andre Swift.
Especially as a receiver, Swift could create chaos in space for a suspect Falcons defense. Kirk Cousins (three picks) made sure Atlanta had all the help they could get, but I don't think Detroit will make it so easy on them.
Both of these teams are legendary for shooting themselves in the foot, but the Lions have more to lose at this point, and may be the more balanced team. At +135 at BetOnline, they sure are the more attractive bet.
Houston Texans (+143)
The Texans are probably not making the playoffs at this point. They're 1-5, and they are at best likely to finish third in the AFC South.
Bill O'Brien has already been fired, too, while the air could be going out of this squad after failing to top the Titans in an epic overtime shootout.
Could this be it for the Texans? Of course, but they also have nothing to lose. Houston has now exploded on offense over the last two weeks, with O'Brien's exit almost certainly having something to do with that.
It's led to Houston's first win of the season, and it almost led to a winning streak. Now they're back home against the Green Bay Packers, and the oddsmakers aren't listing them as the favorite.
Houston may take offense to that, or they'll at least use it to fuel the fire. After all, the Packers got absolutely obliterated last week in Tampa Bay.
If Green Bay comes out that flat on the road again, they're in a lot of trouble. To be frank, even if Aaron Rodgers and co. snap back to their previously elite form, they still have a handful to deal with here.
I love Houston to beat the spread this week, and the Over is very much in play for this contest. But the Texans are capable, at home, and offer really nice value at +143.
Jacksonville Jaguars (+315)
It isn't easy to trust (or bet on) bad NFL teams. However, if you bet on NFL upsets, you're going to have to place money on some suspect teams at some point.
Do we dare add the lowly Jaguars to that list? Normally, no. However, Jacksonville comes in at a cool +315 this week, and as we know, they literally have nothing to lose.
The matchup is not great on paper, as they'll be on the road against a talented Los Angeles Chargers defense. However, the Bolts have not been able to close games lately.
Or, you know, at all.
Outside of a tight win over the Bengals in week one (literally by three points), L.A. has had major difficulty in finishing games. They've now dropped four straight games, having blown leads in three of them.
Seriously, they probably should have wins over the Chiefs, Buccaneers, and Saints.
The problem? Justin Herbert – as truly great as he's been – is a rookie, and he's made some bad mistakes. He's taken bad sacks, turned the ball over, made the wrong read – you name it.
Everyone who goes up against it admits he's special, of course. And it's also not at all just him, as Anthony Lynn has gone way too conservative once his rookie passer builds these leads.
Whether it's the playcalling, executing, or simply giving things away, the Chargers aren't closing the deal. If there's a chance they keep doing this against the Jags at +315, yeah, you better believe I want in on that.
Summary
The play this week is simple in my mind. Lean on our individual game previews for some of the best week seven NFL bets, check out my week 7 NFL locks, and then take a shot at some of these week seven NFL upset picks.
Detroit is in a great spot to get a second straight win. The Falcons were inspired after a coaching change, but that flame could fade. The Lions are going to be just as motivated after winning last week, and they've been the more competitive team on the year.
I'll take the value there, while the Texans are a desperate team at home against a wounded Packers team. Are the Packers ready to bounce back after being embarrassed, or are they frauds that Houston can expose?
Maybe it's somewhere in the middle, but the Texans look dangerous offensively right now, and Green Bay may not be able to stop them. I like their chances if this turns into a shootout.
There isn't a ton of logic in betting on the Jaguars, but the stat to remember is zero; the number of wins rookie quarterback Justin Herbert has under his belt.
Go with my week seven NFL upset picks if you want a little risk, as well as some nice upside.
For all other NFL betting advice, check out our NFL blog or NFL picks page and then hit up the best pro football sportsbooks to place some bets.
AUGUST
Sportsbook of the Month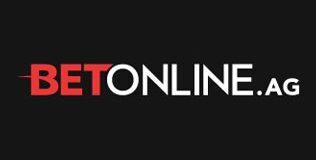 Welcome Bonus
50% up to $1,000
Read Review
Visit Site