Upset Picks for NFL Week 4, 2020

The Minnesota Vikings made me look silly again. Two weeks ago they got wasted in Indy, and last week they lost a heartbreaker at home by one point.
They were one of my favorite NFL upset picks for the week, but they didn't work out. I swung for the fences with the Jets, and that was a miss, too.
Thankfully, the Chicago Bears mounted one of their coined comebacks to score a nice upset in Atlanta, and the defending champions made everyone who doubted them at a +165 price look silly.
I'll always take breaking even with NFL underdog picks, as it means a net gain.
For more NFL upset picks, let's dive into the top underdogs to target going into week four.
New York Jets (+130)
Adam Gase leads the charge in the first NFL coach to be fired odds. Michael Wynn dissected his chances in his breakdown of which NFL coach will get fired first.
Wynn's logic is solid, but I tend to think Gase's job is safe for a few more days. Why? Because New York plays on Thursday, and it's just too late of notice to hand the reins over to someone else.
That, and Gang Green probably wouldn't mind seeing if this team has truly arrived at rock bottom.
As bad as the Jets are, they may presently be in a slightly better spot than Denver. The Broncos are without their franchise quarterback, their top running back, their top wide receiver, their best pass rusher, and their best defensive lineman.
Whew, that was a mouthful.
None of that is good, but we also get really nice value with the Jets at home. New York has been atrocious, but they have a solid matchup, and they can only go up from here.
Whether Gase gets canned following this game or not, I really like the value with the Jets right away on Thursday Night Football. For a little more insight into this game, check out our Broncos vs. Jets betting preview.
If you like this bet, you can back the Jets as +130 dogs at Bovada.
Chicago Bears (+125)
The Bears are somehow 3-0, despite trailing big time in two of three games, and finally benching Mitch Trubisky.
#Bears coach Matt Nagy announces the obvious: Nick Foles is now their starting QB.

— Ian Rapoport (@RapSheet) September 28, 2020
Nick Foles is the man in the Windy City now, and considering how inept Trubisky could be at times, it was the right call.
That isn't to say Foles is some rock-solid option, but he's better, and that isn't nothing. When you look at the system, the offensive talent, and a solid defense in support, Foles may have enough to work with here.
Because of all of that, there is reason to believe in the Bears. In terms of a team rallying around their leader, I'm not sure Foles could have inspired his men any more than he did by guiding them out of a 26-10 hole in the fourth quarter.
Foles has everyone's attention. He has the weapons and system to do serious damage, and with Chicago 3-0, the entire team is going to start believing they're as good as their record.
That, and you get a clearly resilient team as a +122 underdog at Sportsbetting.ag. Indianapolis isn't an easy out, but don't be shocked if Philip Rivers' turnover issues pop back up in a tough road game.
Jacksonville Jaguars (+150)
Minshew Magic faded after an impressive first couple of weeks. Jacksonville has gone from 1-0 and getting people to believing in a playoff run, to 1-2 and fans calling for Trevor Lawrence.
Ultimately, I think we still get something somewhere in the middle. Try as they might, the Jags just aren't as awful as either New York-based teams this year.
Hey, it's something.
Offensively, the Jags are honestly pretty good. The team has an accurate, mobile passer in Minshew, they have an emerging star running back in James Robinson, and Minshew has plenty of weapons to work with.
If D.J. Chark is back, I have enough confidence in the Jags to bet on them to get a nice road win against a winless Bengals team.
Joe Burrow is starting to figure things out in this offense, and that elusive first win is arguably right around the corner. However, it isn't necessarily going to come easy, and both of these teams are in a winnable spot.
I tend to favor experience here, while the Bengals could be in for a letdown after struggling to a deflating tie the week prior.
BetOnline looks like the best spot to bet on the Jaguars this week.
Philadelphia Eagles (+250)
Lastly, let's swing for the fences with the Eagles, who are in a bad way at 0-2-1. Carson Wentz can't stop turning the ball over, as he's thrown two picks in every single game this year.
He also leads the league in total turnovers, too.
It hasn't been all bad for Philly, though. They should have beaten Washington in week one, and they didn't lose in week three. So, there's that.
Here's the sales pitch; the Eagles are better than this. Doug Pederson is a great coach, Miles Sanders gives them an elite running back, and Carson Wentz is too talented to play this poorly forever.
There has been a great disconnect for the Eagles, to be sure. The play-calling has often been a bit questionable, the pass protection hasn't been up to par, the receivers have been banged up, and Wentz's decision making hasn't been on point.
Can it all get corrected with Philly's back against the wall on the road against the 49ers? I honestly wouldn't be shocked if the answer was yes.
As good as the Niners have looked lately, they dominated far inferior competition, and they are dealing with way more injuries than, well, literally anyone in the league.
The Eagles are desperate, their value is awesome, and San Francisco's roster is covered in surgical tape. Philly is an elite upset pick this week, and their odds don't get much better than +237 at BetNow.
Summary
They're not called NFL upset picks for nothing. The underdog plays above are all priced this way for a reason, and it shouldn't shock anyone if they all fail.
But we need to hunt for elite value every single week. Sometimes we should condense our betting, and hey, maybe some weeks we can only target one bet we feel great about.
That said, if you want some upside, I love these four NFL upset picks for week 4. You can use the associated sportsbook I've mentioned at each pick, or shop for better pricing.
Whatever you do, just make sure you're using the most reputable online sportsbooks.
August
Sportsbook of the Month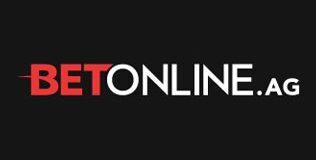 Welcome Bonus
50% up to $1,000