Upset Picks for NFL Week 10, 2020

The Dallas Cowboys almost pulled off a massive upset last week. I didn't really see it coming – and certainly didn't suggest it – but it would have been fun to see.
With each passing week, though, the Pittsburgh Steelers inch closer to that first loss. Could it come at home against the Cincinnati Bengals this week? If so, some lucky bettors could bring home some serious profit.
The Bengals do stand out as a flier bet worth taking a chance on, but there's more upside to bad had. To get a feel for what other sneaky plays there could be, first take a look at the early NFL betting odds for week 10.
It doesn't take much to see some crazy value, whether it be with game totals, point spreads, or moneylines. I'm really here for the latter, as there's nothing better than hitting a winner that brings back more cash than you put in.
With that, here's a look at my favorite NFL upset picks for week 10, and why they could hit.
Seattle Seahawks (+108)
To kick off this week's top NFL upset picks, let's marvel over the Seahawks, who are 6-2 and have a huge divisional clash with the 5-3 Rams.
L.A. is the favorite, largely because they have a way better defense, and will be at home. This matchup leans the Rams' way so much so, that I have Jared Goff among my top week 10 NFL DFS picks, and rightfully so.
Seattle got totally blasted by Josh Allen and the Bills last week, and despite gathering in some reinforcements via trade this year, their defense has been dreadful.
I know, I thought this was supposed to be an argument for the Seahawks. It still is. Despite this atrocious defense, Seattle has won six games due to Russell Wilson and the #LetRussCook movement.
Wilson accidentally sabotaged the Seahawks with four turnovers last week, but he knows that's the reality; he needs to be amazing. If he is, Seattle almost always wins.
Wilson can will the Seahawks to glory, and betting against him in any capacity isn't just frowned upon; it's often silly. I won't be doing it this week – not with first place in the NFC West on the line.
Buffalo Bills (+115)
I also have eyes for the Bills, who got a big win over Seattle last week, and have now won three straight games, and are running away with the AFC East at 7-2.
If you bet on the Bills to win the division prior to the season, congrats. I think it's going your way. While winning the AFC East looks like a lock for Buffalo, they still have bigger aspirations, and part of getting their (top seed, Super Bowl, etc) is taking out other like minded opponents.
One is the Cardinals this week, and they'll be tasked with slowing down Kyler Murray and company on the road. That could be problematic, but as talented and as explosive as Arizona has been in 2020, they're still a young team that has come up small in some winnable spots.
Losing to the Lions, Panthers, and Dolphins doesn't look amazing on paper, after all.
Arizona is a fun team to watch, and they'll push the Bills to the limit. But I'm not sure they should be the favorites. I trust the Bills a bit more, and would gladly bet on them at this nice +115 price tag over at BetNow.
Houston Texans (+150)
Don't look now, but the Texans are 2-3 in their last five games. That may not sound like much, but considering this team started 0-4, that actually means something.
Houston doesn't defend well and they've been inconsistent as a whole on the year, but they still have major offensive firepower. That makes them look like a pretty appealing underdog play as they prepare to take on the Browns in Cleveland.
One thing I don't love is the fact that Nick Chubb could be back for the Browns.
That'd give Cleveland a considerable boost, but we need to factor in a bit more than that. For one, Browns quarterback Baker Mayfield is presently on the COVID-19 list, which means it's possible he isn't available this week.
There's also the presence of potential revenge, with Texans running back Duke Johnson possibly being out for blood against his former team.
Beyond that, the Texans simply have nothing to lose, and their big-play passing attack could carve up a less than spectacular Cleveland pass defense.
Oh, and this is still the Browns we're talking about. Cleveland is a respectable 5-3, but they're not a team we should be trusting yet. At +150, the Texans are a fun upset pick to back.
Cincinnati Bengals (+320)
I've handed you three NFL upset picks I like for week 10, and I feel reasonably good about them all. Here's one where we can aim for the fences a bit.
Cincy is a tough sell based on their record, as well as the fact that they have to go into Heinz Field to get a win.
However, road games aren't as problematic during a global pandemic, and this version of the Bengals – led by the fiery Joe Burrow – isn't a pushover.
Cincinnati comes in with a paltry 2-5-1 record, but they've really only been dominated in one of those games, and are coming off a pretty convincing win over the Tennessee Titans.
That, and the Steelers are dangerously close to that first loss. So much so, that they almost lost to a Cowboys team quarterbacked by Garrett Gilbert.
Cincinnati isn't a safe play, but what underdog is? At +320, there is enough to rally around here.
Summary
Last week I gave you three NFL upset picks, and one hit with the Miami Dolphins scoring a huge road win over the Cardinals.
I'll give you one more this week, with the Bengals being a massive takedown try against an undefeated Steelers team.
Every underdog is priced that way for a reason. They're on the road, they have a bad record, the matchup is poor – you name it. But all bettors need to do is find that one good reason to believe in them.
I think at least one of these week 10 NFL upset picks can deliver, and all of them have the potential to. It's up to you to decide which underdogs to back this week, however.
Should you agree and plan to bet on these underdogs, be sure to use the best sites for NFL betting.
AUGUST
Sportsbook of the Month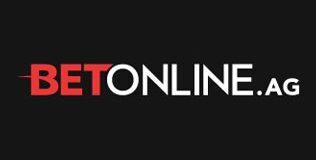 Welcome Bonus
50% up to $1,000
Read Review
Visit Site