NFL Player Props for Bills vs. Steelers in Week 1 (2021)

The Bills and Steelers played each other in Week 14 in 2020, with the Bills being victorious in the slugfest.
The final score was an ugly 26-15 and the loss was the Steelers second of the season, which continued their losing streak after an impressive 11-0 record to start the season.
The Steelers will have a chance to get their revenge in Week 1, while the Bills are trying to prove to be a real threat to win the Super Bowl this season.
Let's take a look at the best NFL player prop bets for this highly anticipated Week 1 matchup to kick off the season.
Najee Harris Under 59.5 Rushing Yards (-114)
Najee Harris got a ton of work in the preseason and some people may be dying to bet the over here, but I would strongly advise against it.
Yes, Najee Harris is going to be a big part of the Steelers' offense this season and will probably have some great games, just not in this one.
If Harris is going to have a decent game, it should be coming in the receiving game or from scoring a touchdown. I do not trust Harris to gain 60 yards on the ground against the tough Bills defense
Last season in the two teams' prior matchup, the Steelers rushed for 47 total yards across all three of their running backs (Conner, Samuels, Snell).
Harris probably will get a little more work than James Conner did (10 total carries), but hitting the over on rushing yards here seems pretty out of reach.
Conner ran for just 18 yards with those 10 carries, averaging a miserable 1.8 yards per carry. Even if he ran for 4.5 yards per carry, he wouldn't have hit the over offered for Harris.
The Steelers do want to establish the run more often this season, but they lost key pieces on their offensive line and probably will be inefficient until they can find a groove with their replacements.
The Bills defense did give up the ninth highest yards per attempt in 2020 (4.6 Y/A), and the Steelers still weren't able to touch the over across three different running backs.
I think Harris is a decent bet to get yardage or maybe even a touchdown, but mostly from the receiving category and not the rushing category.
The Bills offense is going to be tough to hang with, so a lot of pressure is on the Steelers defense. If the Bills get a decent lead, the Steelers may fall to passing the ball rather than handing it off to their talented young running back.
Don't bet on the Steelers rushing attack until they prove they can effectively establish the run. They have a tough task against the Bills in Week 1.
Stefon Diggs Over 6.5 Receptions (-130)
This seems pretty doable for Diggs. He led the league in receptions in 2020, averaging just under eight per game throughout the course of the entire season.
Here was his stat line from a year ago.
166 targets
127 receptions
1,535 receiving yards
8 TDs
Those 127 catches average out to 7.9 receptions per game, which might suggest this over/under is on the low side.
For him to repeat that for this game seems pretty doable against the Steelers secondary. The Steelers secondary is and should be a top 10-15 secondary, but that shouldn't be enough to slow down Diggs.
It is going to take double teams and triple teams for that to happen, and the Steelers probably think highly enough of their secondary to not let Diggs be a game breaker.
The Steelers most definitely have a game plan for Diggs, but this Bills offense can score outside of Diggs and the Steelers don't want to commit their whole defense to stopping just him.
In their 2020 matchup, Diggs caught 10 passes which would easily beat the line set at 6.5 for this game.
He got a whopping 14 targets in that game as well, so even if he caught 50% of the same number of targets, he still would have beat the over.
I'm taking the over here for Diggs, who was a huge part of the Bills' offense in 2020, and will be again in 2021, starting against the Steelers.
Juju Smith-Schuster Over 4.5 Receptions (-149)
Here is another wide receiver reception prop bet I like for this game.
Here's what JuJu did against the Bills last year.
6 receptions
55 receiving yards
1 touchdown
He should be working from the slot again this season, which means a potential for a lot of catches. Just because he does Tik Tok dances doesn't mean he still can't produce for the Steelers.
With my prediction for the Steelers failing to establish the run game and potentially fall behind in this game, I think the over bet here is another good one. The Bills have a very talented secondary so that's why I prefer receptions over yardage in this one.
I like Juju to stand up for himself in this game and prove to be a reliable receiver still, by grabbing at least five passes against the Bills.
Ben Roethlisberger Under 265.5 Passing Yards (-120)
Going back to my first prediction again, I don't think that translates to a big game for Big Ben.
Like I said, the Bills secondary is among the very best in the league and the Steelers are going to try and establish the run. The Steelers should struggle to do that and a product of that is a bad passing game.
Big Ben threw a whopping 37 passes in their last matchup for only 187 yards.
The Bills held Big Ben to a terrible game efficiency-wise, holding him to only 21 completions out of the 37 passes.
He ended up throwing two interceptions as well, so it is pretty safe to say that he was not good in that one. He might end up being better the second time around, but probably not good enough to hit the over here.
I'm trusting the Bills secondary here to hold Big Ben under 265.5 passing yards.
Eric Ebron Under 27.5 Receiving Yards (-114)
Last time the Steelers and Bills met up, Eric Ebron went for 30 receiving yards on just two catches. He did get a pretty healthy five targets, but last season the Steelers didn't have Pat Freiermuth.
The Steelers took the tight end from Penn State in the second round after Najee Harris in the first round. He is the tight end of the future and he is going to be stealing snaps from Ebron.
Ebron was already the fourth receiving option behind the following receivers.
Chase Claypool
JuJu Smith-Schuster
Diontae Johnson
Now he could be even lower, maybe even behind running back Najee Harris.
Either way, I don't think Ebron repeats the same success he had in their last matchup and has a terrible game in Week 1.
My Favorite Bills vs. Steelers Player Prop for Week 1
My favorite prop bet for this game has to be the under on Big Ben's passing yards.
He had a terrible game in their first matchup and their gameplan coming into this one might have him in the same area.
Roethlisberger would have to be way more efficient and a Steelers receiver will have to bust a couple of big plays. I doubt that happens against the strong Bills secondary and defense as a whole.
Want to bet on more week one NFL player props? Check out all of our picks at our NFL picks page.
AUGUST
Sportsbook of the Month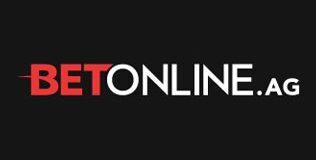 Welcome Bonus
50% up to $1,000
Read Review
Visit Site