Best NFL Player Prop Bets for Week 3 of the 2021 NFL Season

My NFL player props looked a little better last week. I hit 6/10 and my favorite bet cleared with ease.
This week, my favorite player prop bets will drop from 10 to five. That way, I'll only be giving you the bets I'm most confident in. If you like the bets I offer, be sure to place your bets on our top NFL betting sites.
With that in mind, here are my five favorite player prop bets for Week 3.
Mac Jones Under 236.5 Passing Yards (-115)
Mac Jones' NFL career is off to a solid start. He passed for 281 yards in the New England Patriots' one-point loss in Week 1. Last week, he picked up his first career victory in a dominant 25-6 win. Jones passed for 186 yards.
It's still early in the season, but it looks like the Patriots want to lean on their run game and elite defense.
Damien Harris fumbled late in Week 1, but the Patriots still handed him 16 carries last week. That should show you how much confidence they have in him. It makes sense to lean on your run game with a great offensive line and a rookie quarterback.
This week, the Patriots host the New Orleans Saints. The Saints pass defense has been on two opposite ends of the spectrum. Check out their performance in each game this season.
Week 1: 186 passing yards allowed
Week 2: 305 passing yards allowed
I know they struggled last week, but I think that'll serve as a wake-up call. The Saints' best corner, Marshon Lattimore, was out last week with a thumb injury. His status is up in the air, but it sounds like he has a good chance to return this week.
This game opens with the second-lowest point total of the week.
Saquon Barkley Under 86.5 Rushing + Receiving Yards (-115)
The New York Giants have limited Saquon Barkley to begin the season. The star running back has a combined 23 carries. And truthfully, he hasn't been very efficient.
If you take out a 41-yard carry last week, Barkley has 22 carries for 42 yards. That amounts to less than two yards per carry.
This week, the Giants will take on the Atlanta Falcons. The Falcons defense is off to a rough start. In Week 1, they allowed Miles Sanders to rush for 74 yards on 15 carries. Last week, the Tampa Bay Buccaneers went pass-heavy, so they only had 82 rushing yards as a team.
I like Barkley this week and have him as one of my starts in fantasy football. But I went with this bet instead of straight rushing yards because it gives bettors some wiggle room.
New York hasn't used Barkley in the passing game.
Week 1: 1 receiving yard
Week 2: 12 receiving yards
While I think Barkley will have his best game of the season, I doubt whether he can rush for 70-75 yards. I also have doubts about his usage in the passing game.
The Falcons' defensive line is far better than their secondary.
Leonard Fournette Under 11.5 Rushing Attempts (-105)
The Tampa Bay Buccaneers are off to quite the start in their Super Bowl defense. Their offense has scored 31 and 48 points, respectively, in their first two games of the season.
Tampa Bay's passing offense has been all the talk this season. Tom Brady is in the early MVP conversation with 655 yards, a league-high nine touchdowns, and two interceptions. Tampa Bay ranks fourth in the league in passing attempts.
What you don't hear about with that offense is their ground game. The Buccaneers don't have a bad ground game, but they just don't need to utilize it. Their 35 carries are the second-fewest this season.
It wouldn't be a huge deal if they used one running back, but they like to rotate their backs.
Leonard Fournette: 20 carries
Ronald Jones II: 10 carries
Fournette has yet to clear 11 carries in a game this season.
This week, the Buccaneers will travel to Los Angeles to take on the Rams. Each team's passing offense looks unstoppable right now, and points will be at a premium.
Because of that, I think you'll see Tampa Bay go pass-heavy and abandon the run game.
Would you rather have Brady airing it out or Fournette running into Aaron Donald?
Russell Wilson Longest Completion Over 39.5 Yards (-110)
Last week, I went back-and-forth between DK Metcalf and Tyler Lockett, having their longest reception over 25 yards. Ultimately, I went with Metcalf and watched Lockett have two catches over 50 yards.
I'm going to take the safe route and go with Russell Wilson.
Wilson has not been afraid to air it out this season. In Week 1, he had a 69-yard touchdown pass to Lockett. In addition to Lockett's two 50+ yard catches last week, Freddie Swain had a 68-yard touchdown.
This week, the Seahawks matchup against the Minnesota Vikings. The Vikings' defense has been susceptible to the deep ball.
They allowed a 50-yard touchdown to Ja'Marr Chase in Week 1. Last week, Rondale Moore got loose for a 77-yard touchdown. It seems like their defense is struggling to cover the deep ball.
That's great news for Wilson and the Seahawks.
I know 39.5 yards is a lot for one completion, but we've seen Wilson air it out this season. It certainly doesn't hurt that Minnesota has had difficulty defending long passes.
Right now, this matchup has the second-highest point total. I expect Wilson to air it out as the two offenses duke it out.
Jared Goff Under 39.5 Passing Attempts (-115)
Early in the season, we've seen the Detroit Lions go pass-heavy. Their 93 passing attempts lead the NFL, while their 43 rushing attempts rank 27th.
I don't think this is by design, but the Lions' defense is so bad that they have to pass just to keep up with the opposing team.
Things won't get any easier this week when the Lions host the Baltimore Ravens. Baltimore is coming off a huge victory over the Kansas City Chiefs.
Baltimore is a big road favorite and should have control of the game. Naturally, you would think that Goff will hit the over on passing attempts because the Lions will need to pass to keep up. However, I'm looking at things in a different light.
The Ravens love to run the ball. That approach allows them to control the time of possession. Through two games, they rank fifth in time of possession with just over 34 minutes per game.
Here is the time of possession for the Lions' opponents this season.
San Francisco 49ers: 26:33
Green Bay Packers: 33:25
Goff had 57 attempts in Week 1 and 36 in Week 2.
It'll be tough for them to pass a lot if their defense can't stop the Ravens ground game.
My Top NFL Player Prop Bet for Week 3
Mike Davis Over 21.5 Receiving Yards (-115)
Mike Davis hasn't had the best start to the 2021 season. However, he is contributing in the passing game.
He has 10 receptions for 48 yards this season. The New York Giants have a pair of lockdown corners, so look for Matt Ryan to check down to Davis frequently.
For analysis and picks of Week 3 matchups, check out the following articles.
AUGUST
Sportsbook of the Month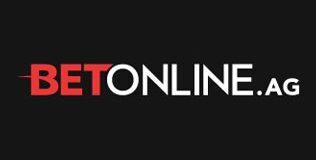 Welcome Bonus
50% up to $1,000
Read Review
Visit Site