Player Prop Bets for Vikings vs. Saints in Week 16, 2020

The New Orleans Saints enter a fun Friday game as big favorites against the Minnesota Vikings. Minnesota doesn't have a real path to the NFL playoffs at this point, while the Saints have to keep winning for a shot at the #1 seed in the NFC.
New Orleans should come to play here, and with a nice 51.5 game total, bettors can expect some fireworks. It will be worth wondering where this game falls in terms of scoring, of course, as well as if the Vikes can put up a fight.
For the best bet for this contest, be sure to check out this Vikings vs. Saints week 16 betting pick.
There is money to be made within the game itself, though. I'm talking about Vikings vs. Saints NFL player props, as you can bet on individual stats and make some cash.
Here are my favorite NFL player props that stand out for this Week 16 clash.
Drew Brees Over 1.5 Passing Touchdowns (+124)
Brees returned last week from a long layoff due to injury, and he was not himself early on.
The normally accurate Brees couldn't even complete 50% of his passes and was arguably why his Saints couldn't get a key home win over the Chiefs.
Brees also still did enough to provide optimism going forward, assuming he can officially keep the rust off and get back to playing solid football.
Whether out of necessity or just crushing the matchup early, I think it's a good bet he does that on Friday.
Brees easily topped this passing touchdown total last week, and he's put up multiple scores seven times in 2020. Minnesota also has allowed the 8th most passing touchdowns this season, so everything sets up for Brees to get you a nice win at a cool +124 price at some NFL betting sites.
Kirk Cousins Over 250.5 Passing Yards (-110)
I don't expect the opposing quarterback in this game to have quite as good of a day, but this game's total is high, and the best way to attack the Saints is through the air.
Cousins has had an up and down 2020 campaign, but he actually fared quite well in this matchup during the playoffs last year, and the game script is probably going to work in his favor.
New Orleans actually grades out pretty well against the pass this season, but their key focus will undoubtedly be shutting down Dalvin Cook.
Likely playing from behind and being responsible for Minnesota's main mode of competing, I think Cousins easily tops this passing yardage total.
Alvin Kamara Over 5.5 Receptions (-143)
While the Saints are probably going to lead for much of this game, that shouldn't keep the team from getting their best offensive weapon involved early and often.
Kamara kind of went ignored when Brees was sidelined, but he has a role again, and it should remain quite strong with Michael Thomas now on injured reserve.
Minnesota's defense has tracked running backs out of the backfield decently, but they also haven't faced many teams that use their backs like the Saints do.
Kamar has topped this reception total seven times this year, and he's been in the position to do it more with 6+ targets in 10 different contests.
Dalvin Cook Over 21.5 Receiving Yards (-112)
It wouldn't be right to look over the best Vikings vs. Saints props without including something involving Dalvin Cook.
His case for a league MVP is over, but Cook still has records in sight, and he'll be doing all he can to get the Vikings to .500.
You can bet on how many touchdowns he'll score or his rushing yardage, but if the game script goes the way I think it will, I'd rather target him in the passing game.
Cook is involved in Minnesota's offense no matter what, but if they're down early, he could see more action as a receiver than usual.
He's cleared this total six times this year and is pretty involved (multiple catches in all but one game) in the passing game on a regular basis.
Summary
There are always going to be other NFL player prop bets to consider, especially since there are numerous appealing wagers for each player in the game.
Still, I think condensing things and narrowing down your favorite NFL props is always the best way to go.
These are the NFL player prop bets that I like the most for Friday's showdown between the Vikings and Saints. You can roll with these, bet against them, or find some other Vikings vs. Saints player props to target.
There are more ways to win from betting on the NFL this week, too. Get a little more insight from the posts linked below.
September
Sportsbook of the Month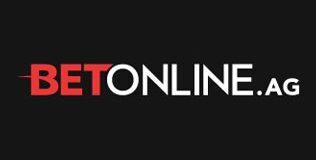 Welcome Bonus
50% up to $1,000