Top NFL Player Prop Bets for Cowboys vs. Buccaneers (Week 1, 2021)

The NFL is back with week one of the 2021 season arriving on Thursday, September 9th.
The Dallas Cowboys and Tampa Bay Buccaneers get things going in style, and my intent is to help you make some money while enjoying the first NFL game of the season.
You can bet on this game in a number of ways. Dan Vasta already paved the best way in his week 1 Cowboys vs. Buccaneers betting pick, and I'm here to point you to the best Thursday Night Football player props.
It's not "technically" TNF, but it's the first game of the year and it's on a Thursday, so I'm going to go with it. If you want to bet on this game specifically, check out this Cowboys vs. Buccaneers betting pick.
For Cowboys vs. Buccaneers player prop bets worth targeting in the week one NFL kickoff game, read on.
Dak Prescott Over 1.5 Passing Touchdowns (-154)
Prescott was going full scorched earth over the last two years. In 2019 he hung 30 passing scores and nearly 5,000 passing yards on the NFL, and prior to getting hurt, he was wrecking again last year.,
Dallas handed their dual threat passer a massive contract in the offseason, and he seems to be fully recovered from ankle and shoulder issues.
He certainly claims he is.
"I'm ready. I'm definitely ready. I'm excited. I've put in a lot of work to get to this point."
Whether Prescott is healthy or not, he should be rather active in this game. Tampa Bay's weakness has long been their pass defense, and that unit got torched at times in 2020.
The Bucs do have a nasty pass rush, but Dallas has to find success through the air, and they also could be playing from behind in a game they are underdogs in.
I don't think the Cowboys win here, but Prescott could do damage in garbage time. Two passing scores isn't a lot to ask when looking at the matchup and projected game flow.
Mike Evans to Score a Touchdown (EVEN)
On the other side of this game is a stacked Buccaneers offense that slayed even the best of defenses last year.
I agree that trying to predict which of their many dangerous offensive weapons could score may be a fool's errand, but I like the price here.
Mike Evans saw his receptions per game average drop in 2020, but he was more active in the red-zone than ever.
He's always been a factor in that area of the field. Take a look at his touchdown totals throughout his career.
2014: 12 TDs
2015: 3 TDs
2016: 12 TDs
2017: 5 TDs
2018: 8 TDs
2019: 8 TDs
2020: 13 TDs
This, while often going to work with, well, someone not as good as Tom Brady.
The second Brady arrives, Evans puts up the most touchdowns he ever has in a single-season, and that isn't by accident.
His volume may stay down, but the scoring efficiency makes him a good bet to find paydirt in week one.
Ezekiel Elliott Under 58.5 Rushing Yards (-114)
Back to the Cowboys, we go. I love the Dallas passing attack for player props in this spot, but I'd steer clear of the running game.
There are three major issues working against Ezekiel Elliott here.
He wasn't good in 2020
Dallas could be trailing
Tampa Bay's run defense is elite
Zeke looks to be in great shape and is committed to a bounce-back, while the return of Dak only can help him, as well.
That doesn't counter the reality that the Cowboys are probably going to be playing from behind in this one, nor that the Bucs' front seven is nasty.
Tampa Bay ranked #1 in opponent rushes allowed per game, rushing yards allowed per game, and rushing touchdowns allowed per game.
Elliott doesn't spring big plays like he used to, either, so this feels like a high mark to get to in week one.
Tom Brady Over 296.5 Passing Yards (-114)
I do have some hesitance here, just because there should be some concern that the Buccaneers either blow the Cowboys out, or part of their success stems from a healthy ground game.
Still, you're getting nice -114 odds for Brady to basically get to 300 yards passing. I think it's plenty doable, seeing as this is a fantastic matchup, Brady has endless weapons at his disposal, and he lit it up a year ago.
Last year, Brady averaged nearly 290 passing yards per game, and in this spot he gets a Dallas secondary that struggled defensively in 2020.
Here are some of their horrific rankings from a year ago.
28th in points allowed per game
30th in touchdowns allowed per game
19th in red zone scoring %
18th in sacks %
None of this looks great.
In a game that is either going to be a shootout or greatly favor the Bucs, I tend to think Brady "gets his".
That's even before we start talking about his endless list of offensive weapons, so clearing 300 yards really doesn't feel like a reach for him in week one.
Ezekiel Elliott Over 3.5 Receptions (+110)
While I firmly expected Zeke to stay grounded as a runner, I do expect him to find some success as a receiver. It'll be largely out of volume and necessity, but as far as Cowboys vs. Buccaneers prop bets go, it should still be a hit.
There are a few things working to Elliott's advantage here.
Dallas shouldn't be able to run the ball
Tampa Bay should be ahead
Zeke is a good receiver
The Bucs give up production to RBs
Elliott may be in decline in the eyes of many, but he's still a legit feature back due to his pass-catching chops.
Zeke notched 52 catches last year, and has eclipsed 50+ in each of the past three seasons. Game flow could favor him here, while the Bucs tied for giving up the most receptions to running backs last year.
Four catches isn't an insurmountable mark for a guy who could be pretty busy on Thursday.
My Favorite Cowboys vs. Buccaneers Player Prop
If you're not enamored with the five Cowboys vs. Buccaneers player props mentioned already, I'll leave you with my top pick for the 2021 kickoff game.
That'd be CeeDee Lamb to score a touchdown at a cool +160.(standout text)
Lamb has been the talk of Big D all summer, and the explosive wideout has the ability to find the endzone in a multitude of ways.
Tampa Bay's run defense is elite, and the Bucs are probably going to be ahead in this game. That likely means the 'Boys have to take it to the air to put up points. Lamb stands out as the best bet to score for Dallas in my mind, and the price tag certainly doesn't make me any less interested.
Excited for the return of the NFL? Place your bets at the best NFL betting sites. Good luck!
August
Sportsbook of the Month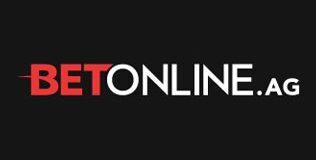 Welcome Bonus
50% up to $1,000