Best NFL Picks and Parlay for Week 4 in the 2021 Season

Looking for safe bets to target at the top NFL betting sites? Want to string a bunch of them together and win big? That's where I come in with this week's top NFL picks and parlays.
If you just want some locks, check out the safest NFL picks for week four. If you want the top plays to bet on to form the best week four NFL parlay, you're at the right spot.
Last week's NFL parlay bet was so close, I could taste it. Arizona won and the Titans covered early, but the Buccaneers couldn't hang with the Rams in the biggest game of the week.
That was quite a bummer, too, especially since my Packers upset pick (+155) came through on SNF. Had Tom Terrific been, well, more terrific, you could have turned $100 into over $1,000.
Oh, well, there's always next week. Fortunately "next week" is here, and I can look at my favorite week four NFL parlay.
As always, target these picks individually, alter my free NFL parlay, or roll with me. Let's dive into my top NFL picks and parlay for week four.
Cleveland Browns to Win (-135)
Cleveland is one of my favorite NFL parlay picks for week four.
It's hard not to fall in love with the Browns if you love traditional football. This team knows how to run the ball effectively, they can take their shots in the passing game, and their defense is starting to look nasty.
There is no doubt a favorable matchup with the Bears allowed them to look a little better than they probably are, but nine sacks is nine sacks.
Cleveland is on a mission this year. They lost one game to a very good Chiefs team (and probably should have won), and haven't lost since.
The Browns see the AFC North is theirs for the taking, and they should own the matchup against Minnesota.
There's also the added narrative of former Vikings offensive coordinator Kevin Stefanski knowing exactly how to game plan for this Minnesota team. Oh, and Dalvin Cook isn't 100%.
Just so much is baked into this Cleveland ML being embarrassingly cheap in week four.
Kansas City Chiefs to Win (-340)
Another key piece to my week four NFL parlay is Kansas City.
The Chiefs had been gods in the month of September, but they've looked human so far in 2021. Patrick Mahomes and co. are still slaying it offensively, but they have still dropped two games in a row.
That's largely due to poor game management, ill-timed turnovers, and the fact that they've run into two very talented teams.
Philadelphia doesn't fall under the latter category, and I'm not sure the Eagles can handle a fully focused 1-2 Chiefs team that knows they can't fall to 1-3.
The Jalen Hurts experiment already looks like a bust, and Philly's defensive numbers feel skewed. I see a massive game for Mahomes here, and I bet the KC defense steps up to ensure the win, as well.
Tampa Bay Buccaneers to Win (-300)
Tom Brady heads home in one of the top week four NFL games to bet on, but it's purely entertainment based.
The Buccaneers appear to be significantly better than Brady's old Patriots squad, and no amount of hype or drama should cloud that.
It's still a big deal, of course, as Brady heads home to face the Pats for the first time ever.
Tampa Bay is a big favorite on Sunday Night Football, as they should be. New England won't be able to run the ball against this front seven, which puts all the pressure on Mac Jones to out-duel the GOAT.
I don't see that happening. The Bucs failed last week's NFL parlay attempt, but they should bounce back and help me aim for a win in week four.
Titans vs. Jets Over 45.5 (-110)
Part of me wants to just bet on the Titans to win (because they will), or attack Tennessee's point spread (because they'll likely cover).
Point spreads can be tricky, of course, and if you're at all shy about them, reading this point spread betting guide is greatly encouraged.
I'd rather not mess around with all of that, especially when the Titans have major offensive upside and we know their defense isn't exactly elite.
Tennessee has the ability to come closer to hitting the Over all on their own here, while the Jets might be getting one of the best matchups they've seen all year.
The Titans will win and I think they cover, but this total just feels like. You can rotate the bets as needed, but I love this one to get to 46+ points in week four.
Detroit Lions to Win (+125)
I am not taking on massive risk for the first four picks in my top NFL parlay for week four, but like always, I am ending with an underdog play.
Green Bay would have sealed the deal for me last week, and it was oddly the Bucs that burned me. This week, I'll confide in the Lions, and the 2021 NFL season has officially turned me into a crazy person.
Still, Detroit should have upset the Ravens last week, and it took a magical 66-yard doink of a field goal to send them to 0-3.
DID THAT JUST HAPPEN?!?!

JUSTIN TUCKER 66-YARD FIELD GOAL FOR THE WIN! #RavensFlock pic.twitter.com/LyHkSUiwk9

— NFL (@NFL) September 26, 2021
The Lions remain bad, but they have shown this year that they will continue to fight. They'll take their kneecap-biting ways into a battle with the rival Bears, who as of this writing literally don't know who their quarterback will be.
No matter who it is, I still like the Lions.
Chicago is an unraveling mess, and Matt Nagy's days are numbered. Detroit looks fun at +125, and they push this parlay over $1,000 for every $100 risked at Bovada.
My Top NFL Parlay for Week 4
Cleveland Browns to Win
-135
Kansas City Chiefs to Win
-340
Tampa Bay Buccaneers to Win
-300
Titans vs. Jets Over 45.5
-110
This makes up my top NFL parlay for week four. If you have questions about how to go about piecing together your own list of NFL picks for a parlay, check out these NFL parlay betting strategies.
I love these five bets as stand alone options, but you're not racing to bet on the Chiefs or Bucs at those prices. They offer mild boosts to my top week four NFL parlay, however.
Cleveland's ML is a really nice price, the total for a Titans game feels low, and if the Lions are going to get a win anytime soon, a date with a totally lost Bears team registers as a mighty fine opportunity.
You can bet on these games individually, take one out, or alternate as you see fit. I was one away from cashing last week, and hopefully my week four NFL parlay picks can get the job done.
If you want more betting advice for the coming week of pro football action, check out the posts below.
AUGUST
Sportsbook of the Month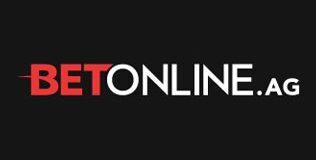 Welcome Bonus
50% up to $1,000
Read Review
Visit Site