Top NFL Parlay for Week 2 in the 2021 NFL Season

My first NFL parlay recommendation of the 2021 season couldn't have gone much worse.
Obviously there is risk to any parlay, as you need every single bet to hit to win anything. Still, last week was painful, as big favorites like the Packers and Ravens couldn't get it done, and my favorite upset pick of the week (Cleveland), lost despite leading 22-10 at one point in Kansas City.
It wasn't a close call, and yet, it stings even more.
You don't need to take big risks with your NFL bets, but week one was a pretty sober reminder that you also can't always trust the favorites.
It needs to be a mixed bag, and I'll keep that in mind as I hand out my favorite week two NFL parlay. I'll walk you through my individual picks, and wrap things up with this week's top parlay.
Cleveland Browns (-700)
The Browns aren't losing this game. They gave a spirited effort in a week one loss to the mighty Chiefs, and they have to know how good they are.
Cleveland should be able to run all over the Houston Texans. If they can't, Baker Mayfield is good enough to take advantage of Houston's secondary.
I won't bite on the Browns and their thick 12.5-point spread, but I really can't see them dropping the ball here and falling to 0-2.
The -700 only adds aout $60 to this parlay, but it feels like such a lock that I'll take it.
New England Patriots (-6) -105
This is marked as one of the best week two NFL games to bet on by Nick Sterling.
He was talking more about how it's a tense rivalry game featuring two rookie quarterbacks, but I like it for the betting value.
The reality here is Bill Belichick historically owns rookie passers. Assuming that trend continues, the Pats feel like a smash pick here.
New York got a good one when they hired new head coach Robert Saleh, but he's got his work cut out for him going up against a legend.
I don't trust anything about the Jets, and I think New England has the edge on the ground and defensively. They might even have the better quarterback under center.
Denver Broncos (-6) -115
The Broncos get to face a bad Jaguars team that just got owned by the Texans.
That was a pretty nice reminder to everyone that this is still the same franchise that lost 15 games after winning in week one last year.
Trevor Lawrence looked like a rookie quarterback, and Urban Meyer refused to commit to the run – or use his best running back – in an ugly loss.
It's already so bad in Jacksonville that Meyer had to quiet down rumors of him jetting off to take the USC job. To his credit, he did just that.
"There's no chance. I'm here and committed to trying to build this organization."
Even so, the Jaguars can't be trusted. And that's before they go up against a stout Denver defense.
The Broncos also have a balanced offense that should have little trouble here. Denver straight up is admittedly safer, but I think they coast to a second straight win.
New Orleans Saints (-180)
The Saints thoroughly embarrassed the Green Bay Packers in week one. I know the Packers have issues with traveling and it was hot and humid, but my goodness.
That New Orleans defense is legit, Sean Payton is still one of the best coaches in the NFL, and Jameis Winston may be in the mix for NFL Comeback Player of the Year.
I would imagine the rival Panthers will put up a tougher fight than Green Bay did, so I won't mess with the spread here. The Saints appear to be legit, though, and they have the balance and coaching to stay hot and get to 2-0.
Detroit Lions (+11) -110
This is the risky bet that puts my week two NFL parlay over the top. Without this one, you're looking at moderate risk and about $560 for every $100 you put in at Bovada.
With it, you can go to the moon.
I get it, the Lions are bad. Green Bay also needs to get the taste of that woeful week one performance out of their mouths, they're at home, and it's Monday Night Football.
There are quite a few reasons the green and gold are priced as hearty 11-point favorites.
The problem? There are also numerous concerns. Here's a troubling list to mull over.
Aaron Rodgers may not be dialed in
Green Bay could be regressing
The Packers defense is still bad
Division games are tough to predict
The Lions rallied last week
If you like to predict narratives, here are the two that stand out; Aaron Rodgers and the Packers wake up and remind the world they're title threats, or they drop to 0-2 and all hell breaks loose.
After what we saw last week, I don't think anyone can confidently say one or the other is a guarantee.
What I do know, though, is the Lions came back and beat the spread against the 49ers last week. They'll be just as hungry to steal a win – or at least come close – and Green Bay has yet to do anything to tell us they'll stop it from happening.
Green Bay was good against the spread last year, but when favored at home, they were just 6-4. That's dangerously close to .500, and it's worth noting that the Packers have had trouble putting the Lions away in recent years.
The Packers are 14-8 in the last 22 meetings, but one of the games was a 7-point win in 2020, and both 2019 meetings were decided by three points or fewer.
Detroit went 4-0 against the Packers in the two seasons before that, and the Packers won by a touchdown or less in three of the four games dating back to 2015.
The point? For one reason or another, Green Bay has played down to Detroit's level in recent memory, and that could happen again on MNF.
My Favorite Week 2 NFL Parlay
New England Patriots (-6)
-105
Like last week, allow me to issue a disclaimer. This isn't the safest week two NFL parlay. It's just my favorite.
There is serious risk here in a couple of spots, but the payoff is immense. It gets a lot more palatable if you shed the Lions (+11) off the parlay, but it's a difference of roughly $600.
Betting $100 on this week two NFL parlay gets you $1,138.82 at Bovada if it hits.
If you don't agree with a bet or two, cut those out of the parlay, and go with the portion you like. Or replace those bets with other bets you prefer. Or just attack some of these bets individually.
Ultimately, how you bet on the NFL in week two is your call. For a little more help, be sure to bookmark our NFL picks page.
AUGUST
Sportsbook of the Month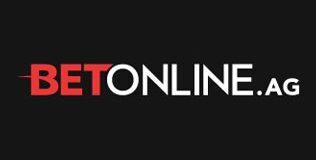 Welcome Bonus
50% up to $1,000
Read Review
Visit Site