The Best NFL Against the Spread Picks in Week 8 (2021)

Despite being miffed with how poorly the Chiefs played last weekend, I'll never complain about going 3-1 against the spread. Looking to keep the pedal down in week 8, I've honed in on four Halloween matchups.
Starting with a game at Soldier Field where I think the bookies have grossly mispriced this game.
Bears (+3.5) vs. 49ers -125
Quick, snag the Bears +3.5 before all of the top apps for NFL betting move this line down to 3. Don't worry about how bad Chicago looked in week 7 – going to Tampa Bay to battle a red-hot Bucs squad was always going to be a disaster. Things will get much easier this Sunday at home facing a struggling team with a head coach who's shown neglect to the writing that's on the wall.
Kyle Shanahan's refusal to bench Jimmy Garoppolo and turn to Trey Lance will continue setting the 49ers back.
Shanahan seems to correlate playing Trey Lance as "giving up on the season."

Everyone else seems to see sticking with Jimmy Garoppolo as doing that.

— Dieter Kurtenbach (@dieter) October 25, 2021
Garoppolo gets worse every week and has San Francisco ranked 30th in the NFL in third down conversion rate. Jimmy G's inability to move the chains even has one of his top supporters, former 49ers offensive lineman Joe Staley, calling for Trey Lance to be the starter.
San Fran is just 1-5 against the spread while the Bears have covered two out of three at home.
Vikings (+2.5) vs. Cowboys -110
Sticking with another underdog to cover, backing the Vikings on SNF is one of my best NFL picks ATS in week 8. This line opened at Cowboys -1 and has been bet up to Dallas -2.5. Instead of chasing where the public money is going, I'm happy to invest in Minnesota.
Keep in mind, if Dak Prescott gets ruled out and Cooper Rush is thrust into action, this current line will disappear and the Vikes could close as the favorite. In the event that Dak does play, he's likely to be operating at less than 100%.
In any case, neither version is ideal facing the league's most potent pass rush.
The Vikings lead the NFL in sacks per game (3.5) and pressures per game (12.5).
Dalvin Cook is healthy and both Justin Jefferson and Adam Thielen are balling out. The Cowboys are bound to slip up at some point, a road game on Halloween night might just be it.
Buccaneers (-5) vs. Saints -110
Don't be fooled by the Saints 4-2 record. They're not even in the same stratosphere as the Buccaneers and are likely to get run off the field Sunday in the Big Easy. The fact that this line is just five and not more than touchdown has me in a hurry to get money down on Tom Brady and his crew.
Perhaps you should do the same.
New Orleans has racked up some wins thanks to playing stout defense and running the ball effectively. The problem is Tampa Bay's offense is a well-oiled machine and their defense forcefully shuts the run down. The Saints only hope of hanging around is to keep pace through the air, but does anyone anticipate that actually happening?
Comparing Tom Brady and Jameis Winston in 2021
Passing Yards/Game
Touchdowns
Completion %
Tom Brady
325.0
21
67.0
Jameis Winston
185.7
13
58.9
Look for this line to close north of Tampa Bay -6. Getting in now means beating the closing line – that's a direct indication that you scooped up some value.
My Top NFL ATS Pick for Week 8
Pick
Bengals (-10) vs. Jets
I almost gagged when I read that the Jets traded draft capital for Joe Flacco. I thought the Jets experiment with Flacco was over after the former Ravens QB went 0-4 with New York in 2020, but I guess not.
I guess Woody Johnson isn't done serving up "pain" to the Jets fan base.
Here we have a team averaging 13.3 points per game that's now going to roll out a decrepit Joe Flacco. Against a relentless pass rush – versus a team that shut Lamar Jackson down in Baltimore.
Of all the week 8 NFL picks against the spread featured on this page, don't let this one pass you by. And don't wait until Sunday morning when the Bengals are laying upwards of 12 points. The time to lock this wager in is now.
For a look at money line predictions for all 15 games on the slate, check out the post below.
AUGUST
Sportsbook of the Month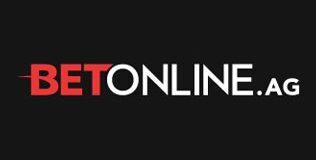 Welcome Bonus
50% up to $1,000
Read Review
Visit Site