Betting on Who Will Be the Next Barcelona Manager

Ronald Koeman is walking on thin ice.
I mean, that is par for the course when you're in the Camp Nou hot seat. But when the top soccer betting sites start rolling out odds for the next Barcelona manager, you know you're in trouble.
Ever since Koeman took over at Barca in August 2020, he has been under pressure. And, following a poor start to the 2021-22 season, the Dutchman is now closer than ever to parting ways with the club he made over 250 appearances for as a player.
But who will be the next Barcelona manager? Who would be crazy enough to succeed Koeman and attempt to steady the ship in Catalonia?
Having scoured the bookies' next Barcelona manager odds, I have found a number of realistic candidates for the top job at Camp Nou.
You can find the best bets for the next Barcelona manager below, along with my prediction.
Roberto Martinez (2.88)
As it stands, Robert Martinez is the bookies' favorite to become the next Barcelona manager.
The 48-year-old is currently in charge of the Belgian national team, taking up the role in 2016. However, he has yet to guide the Red Devils to a trophy and could step down after the UEFA Nations League in October.
As a Spaniard, Martinez is a serious candidate for the Barca job. His philosophy and style of play align with how the club likes to operate, making him a good fit.
Although Martinez hasn't managed an elite club before, he has previously worked wonders at a lower level. He led Swansea City to the League One title in 2008 before guiding Wigan Athletic to FA Cup glory in 2013.
Martinez then spent three years at EPL side Everton but was fired in 2016 after failing to live up to expectations. Still, it feels like he is ready to take the next step in his managerial career.
Xavi Hernandez (4.00)
It is surely only a matter of time before Xavi becomes the manager of Barcelona, but is it still too soon for the 41-year-old to take the reins at Camp Nou?
The Blaugrana icon played almost 800 games for Barca between 1998 and 2015, winning countless titles in the process. He then finished his playing in Qatar with Al Sadd and has managed the club since 2019.
When Quique Setien was sacked last year, Xavi's name was on the list of his potential successors. However, he opted to stay at Al Sadd and continue to develop his managerial skills.
XAVI'S MANAGERIAL RECORD AT AL SADD
Games
Wins
Draws
Losses
Win %
91
60
14
17
65.93
As you can see, Xavi has an impressive managerial record. He has won 60 of his 91 games in charge of the club, chalking up a win percentage of 65.93%.
With all due respect, the Qatar Stars League is not La Liga. But there is a sense that Xavi could replicate those kinds of numbers if he was given the Barca job.
Ultimately, Xavi is a bona fide Barcelona legend – so don't be surprised to see him back on the Camp Nou touchline sooner or later.
Antonio Conte (7.00)
Straight after guiding Inter Milan to their first Serie A title in over a decade, Antonio Conte left the San Siro at the end of last season. The Italian jumped ship due to an issue behind the scenes and has been looking for a new job ever since.
When you look at his managerial record, it is easy to see why Conte is one of the most in-demand coaches in European soccer.
Antonio Conte's Managerial Record
Serie A (x4)
Suppercoppa Italiana (x2)
Premier League (x1)
FA Cup (x1)
Serie B (x1)
Between 2012 and 2014, the 52-year-old led Juventus to three straight Serie A titles. He then guided Chelsea to EPL and FA Cup glory between 2017 and 2018 before triumphing with Inter last season.
I guess the question is: would Conte go to Barcelona? With the club enduring a significant downturn at the moment, the Italian could opt to wait for a more desirable job.
Judging by his track record, he could turn things around at Camp Nou – and that is why the Barca hierarchy will want to lure him to Catalonia.
Marcelo Bielsa (13.00)
Marcelo Bielsa is widely regarded as a coaching genius.
The veteran manager has influenced many of the top coaches around the world today, with the likes of Pep Guardiola, Diego Simeone, and Mauricio Pochettino learning from his unique methods.
Of course, Bielsa is currently in charge of EPL side Leeds United. He led the sleeping giant to promotion last year and has since showcased his talent on the biggest stage in European soccer.
He does have a history of leaving clubs, though. He spent less than a year at Espanyol, Marseille, Lazio, and Lille before taking the Leeds job, so it wouldn't be a massive shock if he left Elland Road soon.
That said, Bielsa has just turned 66. Although he would almost certainly transform Barca's fortunes on the pitch, he might not be the best long-term solution.
Pep Guardiola (17.00)
When it comes to betting on Pep Guardiola's next club, Barcelona is right at the very top of the list. Yet, Guardiola is not among the immediate favorites to succeed Koeman.
If he leaves Manchester City, Barcelona is arguably the most probable destination for Guardiola. However, he isn't likely to part ways the City before the Barca job becomes available.
Sure, that could all change in the coming months. Soccer management is a crazy world, so nobody would be overly surprised to see Guardiola in the Camp Nou dugout after Koeman's departure.
That said, Guardiola has the chance to win a fourth EPL title with Man City this season – and he will surely be desperate to get his hands on the Champions League trophy before leaving the Etihad.
My Next Barcelona Manager Prediction and Pick
Regardless of whether it's too soon or not, I expect Xavi Hernandez to become the next Barcelona manager.
With the club in a mess both on and off the field, the Barca hierarchy will be looking for someone to make an immediate impact. As a true Blaugrana icon, Xavi fits the bill.
Having spent most of his playing career in Catalonia, Xavi is familiar with the club's philosophy. On top of that, he knows what it takes to win silverware.
It might not turn out to be the right appointment in the long run, but I can see Xavi in the Camp Nou dugout before too long.
AUGUST
Sportsbook of the Month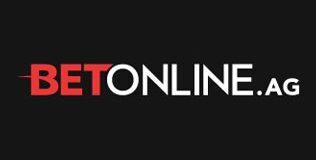 Welcome Bonus
50% up to $1,000
Read Review
Visit Site