New York Yankees vs. Toronto Blue Jays – MLB, September 28, 2021

The Yankees and Blue Jays are facing off with a three game series starting on Tuesday. This is a huge series because of the upcoming playoffs. The Yankees come into this game with a record of 89-67, while the Blue Jays are right behind them at 87-69.
This three game series could either give the Yankees the boost they need in the standings to land a Wild Card spot, or the Blue Jays could overtake them with a sweep and sneak their way into the Wild Card.
Coming into this series, the Yankees currently have a 81.7% chance to make the playoffs, while the Blue Jays are way behind them at 27.8%, according to fangraphs.com.
Let's take a look at the best picks for this incredibly important series opener for Tuesday.
Yankees vs. Blue Jays Odds for September 28th
Yankees Run Line +1.5
-155
Blue Jays Run Line -1.5
+135
The Yankees come into this game as the underdog, even though they are on a solid 6 game winning streak. The Yankees record in the past 15 games is an impressive 11-4, which includes sweeps of the Rangers and Red Sox in their last 2 series. Jameson Taillon will be taking the mound for the Yankees.
The Blue Jays are coming into this series with a 2 game win streak and a record of 9-6 in their last 15 games. Hyun-Jin Ryu will be taking the mound for the Blue Jays, who are the home team in this one.
The Over/Under is set at 9, and the sportsbooks are offering EVEN odds on the under. This is a good tactic for them and indicates that they are betting on the over to hit here.
The Yankees are underdogs, so they are the team with the +1.5 run line, while the Blue Jays are tasked with the duties of trying to cover -1.5, but plus odds for it.
Yankees vs. Blue Jays Matchup Preview
The probable starters always have a tremendous impact on each MLB game and this one is no different. This game will likely feature James Taillon vs. Hyun-Jin Ryu for their third head to head matchup of the year, with both offering interesting splits to look at. Let's dive in.
A Closer Look at James Taillon and Hyun-Jin Ryu
The Yankees and Blue Jays had this exact same starting pitcher matchup on September 6th. In that game, the Blue Jays smoked the Yankees and won by a score of 8-0.
Both starting pitchers did very well in this one; Ryu giving up 1 unearned run in 6 innings while Taillon gave up 3 earned runs in 7 innings. Brooks Kriske came in after Taillon and got mashed in his one inning. He gave up 5 earned runs and ballooned the score to look worse than the game actually was.
An interesting note here is that the game was played at Yankee Stadium, while this game on Tuesday will be played in Rogers Centre.
The reason why I say this is because of the starting pitchers home and away splits. Both pitchers had solid games in their previous matchup, which could make someone think to bet the under.
But let's take a look at the home/away splits before we hammer that.
| | | |
| --- | --- | --- |
| Probable Starter | Home ERA | Away ERA |
| Jameson Taillon | 3.40 | 5.66 |
| Hyun-Jin Ryu | 4.92 | 3.78 |
Both of these pitchers have significantly higher ERAs in their respective splits. Taillon gets rocked on the road and Ryu has not been great at home either. These splits indicate that they should struggle way more than they did in their first matchup, which was again in Yankee Stadium.
Ryu did a great job against the middle of the order for the Yankees. Giancarlo Stanton, Aaron Judge, and Joey Gallo went a combined 0-7 against Ryu and a 0-11 in the game as a whole. Ryu does however give up more homers to righties than lefties, so Stanton and Judge still could get a hold of one off Ryu in this one.
A weird statistic for Ryu is that he gives up a .297/.357/.563 slash line against lefties at home. It is a small sample size (16.1 innings), but if he continues that trend, Rizzo and Gallo could be in for some solid support in this game as well.
Ryu is also coming off the IL with a neck injury. His last two starts were a combined 4.1 innings and he gave up 12 earned runs. So his neck injury probably played a large role in those terrible outings and he might be in for a shorter outing this time around as well, being his first start in almost 2 weeks.
As for Taillon, his 5.66 ERA on the road is terrible. The Blue Jays got a hold of him the last time they played him at "home."
Taillon gave up 5 earned runs in 3.2 innings when the Blue Jays home stadium was in Buffalo, New York. This time around, it will be in Toronto.
I don't think the stadium itself will play a huge factor as Taillon has just been flat out bad on the road in general. Taillon has some weird splits as well; he does better against righties, but lefties have been able to get on base more. Lefties have 29 walks on Taillon this year in 58.2 innings, while righties have just 13 walks in 80 innings.
The Blue Jays don't have a ton of lefties, so this might not happen too often in this one, but it is an interesting note.
Hitting Lineups
The Yankees and Blue Jays are both going to feature a ton of right handed hitters. They both have great offenses and there could be a lot of runs scored in this one.
| | |
| --- | --- |
| Yankees Projected Batting Order | Blue Jays Projected Batting Order |
| 1. 3B D.J LeMahieu | 1. DH George Springer |
| 2. 1B Anthony Rizzo | 2. 2B Marcus Semien |
| 3. OF Aaron Judge | 3. 1B Vladimir Guerrero Jr. |
| 4. DH Giancarlo Stanton | 4. SS Bo Bichette |
| 5. OF Joey Gallo | 5. OF Teoscar Hernandez |
| 6. 2B Gleyber Torres | 6. OF Corey Dickerson |
| 7. C Gary Sanchez | 7. 3B Santiago Espinal |
| 8. OF Brett Gardner | 8. C Danny Jansen |
| 9. SS Gio Urshela | 9. OF Randal Grichuk |
Rizzo, Gallo, Gardner, and Dickerson are the only lefties in this matchup, but they will still play a big role for this game.
The Yankees stats versus Ryu are not exactly great, but Rizzo, Urshela, and Gary Sanchez are all hitting over .300 against him and they could get a jump on him in this one. The other righties may be in for a bigger game considering he might not be at 100% health.
Guerrero Jr., Semien, Grichuk, and Bichette all have great numbers against Taillon and they should be able to get some solid run support.
Yankees vs. Blue Jays Pick for September 28
The sportsbooks offering better odds than normal on the under indicates that they think the over is going to hit here.
Don't fall for the trap and hit the over in this one.
The biggest reason why the over is going to hit is because of the starting pitchers home/away splits and the fact that Ryu may not be at full health. The moneyline is too risky for me either way, as both teams' offenses could power their way to a win in this one. The Yankees run line being +1.5 would be the better pick for my liking, but not as much as the Over 9.
AUGUST
Sportsbook of the Month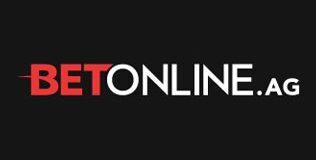 Welcome Bonus
50% up to $1,000
Read Review
Visit Site