New York Knicks vs. Atlanta Hawks – NBA, May 28, 2021

The Knicks travel to Atlanta to face the Hawks at the State Farm Arena. This is game three of this first-round series, and with the tie split at 1-1, there is everything to play for tonight.
The Hawks took the lead after edging out the Knicks in game one by two points. However, New York bounced back in game two to tie things up as they won a low-scoring encounter.
But it didn't look likely, to begin with, as they had an awful first half in game two and trailed by 13-points at halftime.
Although this time around 13 was unlucky for the Hawks as the Knicks fought back, knowing that going two games down with the series heading to Atlanta, they would have a mountain to climb if they lost.
After leveling the series, the Knicks should be confident that they can go on to win it, given their superior record over the Hawks recently. Their loss in game two was their first in six matches against Atlanta.
However, we should expect plenty of drama in this series as three of their previous seven meetings have gone into overtime as there seems to be very little between these two, which games one and two have confirmed.
Although, over their last ten meetings, the Knicks have averaged six more points than the Hawks, so they have certainly had the upper hand.
Here is my Knicks vs. Hawks betting preview for game three.
Odds for Knicks vs. Hawks Game Three
Looking at this one, I am instantly drawn towards the low points total on offer from the bookmakers. Yes, games one and two were both low-scoring, but even still, one of them managed to go over this total here.
Over their previous ten meetings, they have combined for 234-points, and their averages this season combine for 219-points. It's clear that the pressure of the playoffs has affected their game, but with both teams having a win under their belt, they should have the confidence to come out and perform.
The Knicks have a good record against the spread when playing on the road against Eastern Conference opposition as they have won two-thirds of their 21 matchups.
However, only six of those 21 matchups went over the betting total. Similarly, the Hawks have a good record at home against teams from the East Coast, winning 15 and losing only six.
Can the Knicks Nick it?
The Knicks have been in good form as of late, winning four of their last five games. One thing has also been clear; the Knicks games have been far from entertaining recently.
The 212-points scored in game one was the highest total posted at the end of regular time in their last seven matches.
Their form on the road has been poor as they have picked up only one win from their previous four games. However, that's easy to see when you see the caliber of opponents they have faced during that period.
They lost to the Nuggets, the Suns, and the Lakers, but they did pick up a victory against the Clippers. It must be highlighted that the Clippers had an off night that evening, shooting at 43% from the field goal range and 34% from deep.
Here are the latest betting trends for New York:
Against The Spread
New York is 14-6 in their previous 20 matches.
The Knicks have only lost two of their last 11 games on the road.
They have won on four of their previous five visits to Atlanta.
Points Total
Six of their last seven games have gone under the betting total.
Other Pointers
They have only lost one of their previous nine matches against teams in the Eastern Conference.
The Knicks have won four of their last five games when facing teams based in the Southeast Division.
New York has a poor offense this season that has only averaged 106-points per game. This is despite them have the third-highest success rate from the three-point range in the league.
This, for me, is a crucial stat as given their low-scoring exploits, they are often involved in tight games, and being able to pull out a three-pointer when they need it is vital.
Their biggest problem in attack is their lack of creativity which is highlighted by their low number of assists made this season and in the playoffs. However, one plus side to this is because they don't always know what to do with the ball.
They often hold on to it, meaning they make a low number of turnovers, which has been evident in games one and two so far. They have also struggled with their field goal shooting in this series which is something that requires addressing.
Thankfully, for Knicks fans, they have the best defense in the NBA this season to rely upon. Their covering and marking of opponents is second to none in the league as they concede on average only 104-points per game against them.
They also have the fifth-highest defensive rebounding average, so if their opponents do manage to get a shot off, which, as we have seen, is usually under pressure, there is a good chance they will collect the rebounds. They have continued this in the playoffs and even increased the number of offensive rebounds they are making.
One area that does require improvement in the playoffs is the number of blocks they are producing, as the three they have averaged per game so far isn't good enough, especially with Nerlens Noel, the shot-blocking machine in their ranks. They can afford to be slightly more aggressive against the Hawks.
The Knicks only have one absentee tonight, and that is Robinson, who is out with a foot injury.
Will the Hawks Take Flight in Game Three?
The Hawks' defeat last time out was their first in six matches. They have only lost two of their previous ten games and therefore come into game three in good shape. The other team to beat them during this period was the Pacers.
This was a high-scoring matchup, unlike the low-scoring one they lost against the Knicks in game two. It took a monumental effort from Indiana to win that night as they scored at a phenomenal 62% from the field goal range, which shows how difficult it has been to beat the Hawks recently.
Regardless, those two defeats both came on the road for the Hawks, and the State Farm Arena has become somewhat of a fortress for the Hawks. They have only lost two of their last 21 games in Atlanta, which includes winning the previous 11 in a row.
Here are the latest betting trends for Atlanta:
Against The Spread
They have only won one of their previous five matches against teams in the Atlantic Division.
Points Total
All of their previous five games have gone under the betting total.
Four of their last five matches against teams from the east coast have gone under the points total.
The Hawks have an average-looking offense, but in comparison to the Knicks attack, it looks superb. They haven't been the best shooters this season, and they will have to improve upon a field goal percentage of 46% if they want to progress far in the playoffs.
They haven't made a good start of that as this has dropped to 42% in this series, and their three-point shooting has been dreadful. But they have shot well from the free-throw line, so perhaps the issue is more the opportunities they are creating rather than their shooting ability.
This has undoubtedly been the case in the playoffs so far, as they have made the least number of assists.
This, combined with the high number of turnovers they have made, means they need to start using the ball much better.
However, their attack has performed better at home this season which is one reason they have such an excellent record in Atlanta.
Their best asset in attack is their offensive rebounding which is amongst the best in the NBA this season. But this does seem to have deserted them in the playoffs as they have averaged fewer offensive rebounds per game than any other team so far.
This is terrible news for Hawks fans, especially seen as the Knicks have upped their defensive rebounding game. However, in saying that, so have the Hawks.
Their defense is decent, and their in-your-face style of defending has worked for a large part of the season. This has made them particularly good at defending against teams that like to shoot from deep which will undoubtedly help them against the Knicks.
Atlanta has made the highest average number of blocks per game in the playoffs and remained disciplined by making the least personal fouls. Clint Capela has made a large number of these blocks, and he will be hoping to continue that in game three.
The Hawks have only two players missing tonight as Goodwin and Reddish are set to miss out.
Knicks vs. Hawks Game Three Pick
You do feel both teams have been far too friendly and respectful of their opponents in the first two games, and it needs one of them to take game three by the scruff of the neck. Perhaps this is why the fans have become so angry and hostile during this series.
However, they certainly overstepped the mark by spitting on Trae Young, and I, for one, am glad this individual has been banned indefinitely.
When I initially looked at this game, I was sure I would pick over the betting total, and while I still believe that could be the case, the sheer number of games that have gone under for both teams recently has put me off of that selection.
The key stat in this one is the Hawks' formidable home record which I can't ignore. Plus, in all truth, they have played poorly in the first two games and still find themselves level in the series. They can surely only improve, and the return to Atlanta could inspire that.
AUGUST
Sportsbook of the Month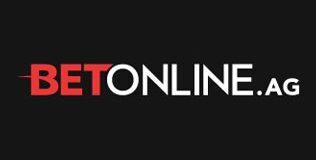 Welcome Bonus
50% up to $1,000
Read Review
Visit Site