New York Giants vs. New Orleans Saints – NFL, Week 4

The hits keep coming for the Giants. A week after losing their best offensive lineman for the remainder of the season, New York's best defender tore his ACL. Sterling Shepard, and Darius Slayton both suffered hamstring injuries in week 3; the situation is rather grim if you're a fan of the G-Men.
Facing an uphill battle to get back in the NFC East race and having to travel to the Superdome to face an invigorated Saints squad won't make the task any easier– which brings us to this week 4 matchup.
Have a peek at the odds, followed by my Giants vs. Saints pick in the final section.
Giants vs. Saints Odds
Kicking off the year with games against Denver, Washington, and Atlanta, two of which were at MetLife Stadium, the Giants were supposed to get off to a quick start. Fast forward to today, and New York is 0-3, on the verge of going 0-4.
At least that's the way the best apps for NFL betting are imagining this Sunday panning out.
As for some against the spread data worth highlighting, here's something that might surprise you about Joe Judge. Since Judge took the reins of this team, the Giants are an impressive 7-1 ATS as a road underdog.
A Case for Betting on the Giants
A 7-1 mark against the spread as an away underdog speaks volumes to Joe Judge's ability to rally the men in his locker room. The Giants may be undermanned in multiple position groups, but they overcome their personnel shortcomings with tenacity and determination.
Daniel Jones takes care of the football (0 interceptions, 1 fumble) and shows off his athleticism. Only Lamar Jackson has a higher yards/carry average than Jones this season. And speaking of Daniel playing well in 2021, here's a quick peek at some of the NFL QBs currently behind Jones in QBR.
Josh Allen
Russell Wilson
Justin Herbert
Dak Prescott
There's plenty of room to evolve, but all signs are pointing toward Jones finally having turned a corner.
Those concerned that betting on the Saints at home is too much of a sure thing, the data says otherwise. New Orleans is a pedestrian-like 22-24 ATS at home since 2016.
A Case for Betting on the Saints
The Saints played poorly in week 2 in Carolina, there's no defending that. On the flip side, this is the same team that bludgeoned the Packers and throttled the Patriots. Sean Payton is as creative as a coach as there is in this league as he continues to reinvent ways to maximize his roster.
For those who were concerned that Jameis Winston was too turnover-prone, know that New Orleans leads the NFL in turnover differential (+5).
Without Blake Martinez, the heart and soul of the Giants D, Alvin Kamara is in line for a field day. The Saints offense hasn't done a whole lot thus far, but that's the beauty of relying on a defense yielding just 14.0 points per game.
The last time New Orleans was in this building, Aaron Rodgers looked uninterested and the Packers scored three points. It's scary to think what the Saints D might do versus a Giants offense that's battling injuries in the trenches and on the perimeter.
Giants vs. Saints Prediction
We've seen weirder things happen. Remember when the Giants went to Seattle and knocked off Russell Wilson last year in week 13? That was strange, especially considering Colt McCoy filled in that afternoon as Daniel Jones was nursing a hamstring injury. However, it proved that Joe Judge and his crew shouldn't be taken lightly.
Nevertheless, that was a one-off.
The Giants scoring an upset victory on the road in the Big Easy is highly unlikely.
There's nothing to do with a Giants vs. Saints prediction other than eating the chalk and taking the Saints to win.
As far as a Giants vs. Saints betting pick, that's where options open up.
Giants vs. Saints Betting Pick
If there's one thing we've learned about the Giants, it's that they'll fight until the very end. Their last two games were decided by a total of four points and there's no doubt they'll be hungry to get off the schneid.
The Saints rank 31st in the NFL in yards per game and 19th in third-down conversion rate. To make matters worse for their offense, starting left tackle Terron Armstead sustained a serious elbow injury in week 3 that's going to keep him out several weeks. There's still no sign of Michael Thomas, hence, only two Saints wideouts have caught more than two passes this season.
I'm not saying New Orleans is in for a rude awakening, but I'm not going to ignore the data staring me in the face. Joe Judge's 7-1 record against the spread on the road as an underdog is palpable.
AUGUST
Sportsbook of the Month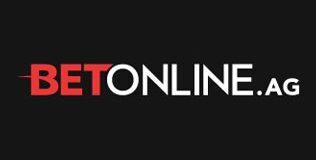 Welcome Bonus
50% up to $1,000
Read Review
Visit Site