Picks for the New Holland 250 – NASCAR Xfinity Series (2022)

My NASCAR picks didn't include A.J. Allmendinger in a road course race for the first time in 2022. That was a mistake as Allmendinger cruised to his third road course victory of the season. We can take solace in knowing I had Allmendinger scoring a top-three finish.
The NASCAR Xfinity Series heads to Michigan for the New Holland 250. The 2.0-mile oval typically brings exciting action as one of the fastest tracks on the circuit.
Who comes out on top in your New Holland 250 predictions? Here are my NASCAR betting picks.
Josh Berry (+500)
Justin Allgaier and Noah Gragson have received the buzz for JR Motorsports' strong season, but Josh Berry is a championship contender. Berry is fourth in the standings with two wins and nine top-five finishes.
Berry has a trio of top-three finishes in his last five races. It wouldn't surprise me if that run continued with a strong performance at Michigan.
Last season marked his first start at Michigan. Berry started 17th but quickly worked his way through the field. Take a look at his final numbers.
Finishing Position: 4th
Average Running Position: 9.0
Laps Led: 24 of 139
Driver Rating: 115.7 (3rd)
He didn't have a great car in the first two stages but came to life late. Berry was passing Allgaier for the lead when the caution flew with under 15 laps to go.
Berry fell back on the final restart, scoring a fourth-place finish. Still, his late-race speed makes me feel good about including him in my New Holland 250 picks.
The New Holland 250 odds have him behind Gragson and Allgaier, but he'll be a strong contender. Berry has unfinished business after last year's race. Can he close the deal this weekend?
A.J. Allmendinger (+800)
No one enters this week's race with more momentum than A.J. Allmendinger. He continued his road course dominance with a victory at the Indianapolis Road Course. That gives him three wins in 2022.
Allmendinger hasn't won on an oval in 2022, but his consistency has him leading the standings. The regular season is winding down, but it's not too late for his first oval win of the season.
Last season, Allmendinger entered Michigan on the heels of back-to-back second-place finishes. He had the best car, leading a race-high 70 laps. Allmendinger lost the lead but reclaimed it with less than 10 laps to go.
ANOTHER ONE. Retweet to congratulate AJ Allmendinger on his NASCAR Xfinity WIN in Michigan!@AJDinger | @KauligRacing pic.twitter.com/oSckQUx6At

— FOX: NASCAR (@NASCARONFOX) August 21, 2021
He held off the field to score his third victory of the season. My NASCAR predictions value Allmendinger entering this weekend's race with momentum. It led to a big win in last year's race.
His dominance throughout last year's Michigan race makes him a top contender. Allmendinger finished third in Stage 1 before winning Stage 2. He was the best driver from start to finish.
It's only a matter of time before he wins on an oval in 2022. He already has one Michigan victory. My free New Holland 250 picks believe he can add to that total.
Sam Mayer (+1200)
The New Holland 250 betting odds have five drivers from (+400) to (+800). They have the upper hand on the field, but it's important to look beyond the top contenders. One of the top drivers outside that group is Sam Mayer.
Mayer is the only JR Motorsports driver without a win in 2022, but the 19-year-old has shown improvement throughout the season.
Last season, he ran a part-time schedule, scoring one top-five finish in 18 starts. He also struggled with consistency, leading to a 20.3 average finish. Check out his 2022 numbers.
8 Top-Five Finishes
11 Top 10 Finishes
50 Laps Led
14.3 Average Finish
He had a rough patch to start the summer, but he enters Michigan on the heels of back-to-back top 10 finishes. That fits the bill for my NASCAR predictions.
The New Holland 250 marks his first NASCAR start at Michigan. I should note he'll drive the same car that Josh Berry nearly drove to victory lane in 2021. That should give him a boost for Saturday's race.
Mayer is in a good spot for the playoffs, but a win would help him emerge as a legit championship contender. Will it happen at Michigan?
Brandon Jones (+1500)
Brandon Jones is always an intriguing driver in my NASCAR picks. He often struggles with consistency, but he'll come from nowhere to score a strong finish.
Unfortunately, we've seen him struggle over the last few weeks. He enters Michigan with four straight finishes outside the top 10. That's not ideal for my New Holland 250 predictions, but I believe in a turnaround.
Jones has been solid at Michigan in his Xfinity Series career. Take a look at his finishes in five starts.
2016: 10th
2017: 9th
2018: 18th
2019: 6th
2021: 2nd
Jones is trending in the right direction. His second-place finish in last year's race wasn't a fluke. Jones had the fourth-best average running position and third-best driver rating. He started 24th before driving to second.
My expert New Holland 250 picks would love to see Jones replicate that performance. The speed hasn't been there lately, but Joe Gibbs Racing has potential. After all, Ty Gibbs continues to dominate the competition.
Jones may not have the fastest car, but he needs to put himself in position when it matters most. Can he break his dry spell with a strong performance?
2022 New Holland 250 Prop Bets
A.J. Allmendinger and Justin Allgaier earned us a profitable day at the Indianapolis Road Course. Ross Chastain's fourth-place finish wasn't enough to defeat Alex Bowman.
Check out my favorite props for Michigan.
Justin Allgaier Over Ty Gibbs (-115)
Justin Allgaier and Ty Gibbs have been among the best drivers in the Xfinity Series in 2022. Allgaier has the upper hand in every statistic, except wins. What should we expect from each driver at Michigan?
Last year's race is the only time we've seen both drivers in the same field. Gibbs had a disappointing finish, but their average running position and driver rating were nearly identical.
This year's race at Auto Club is a good indication of Michigan success. Check out their finishes in that race.
Justin Allgaier: 8th
Ty Gibbs: 13th
Allgaier had the third-best average running position and driver rating. Gibbs was a non-factor, with an average running position outside the top 10.
That's where my NASCAR betting picks give Allgaier the upper hand. Not to mention, he was leading with under 15 laps to go in last year's race.
John Hunter Nemechek Over Riley Herbst (-145)
John Hunter Nemechek returns to the Xfinity Series for his seventh start of 2022. Nemechek has three top-five finishes but also three finishes of 12th or worse.
Riley Herbst has looked much better in his second season with Stewart-Haas Racing. He's searching for his first career win but enters this race with four top 10 finishes in his last six races. Can he defeat Nemechek with a strong performance at Michigan?
Herbst has momentum, but I like Nemechek to score the better finish. It's hard to judge their Michigan stats, as each driver has one top 10 finish. Herbst is improving, but Nemechek has race-winning potential.
It'd be much better if he were driving for Joe Gibbs Racing, but he has had success with Sam Hunt Racing. I believe we'll see another strong performance, as he defeats Herbst's.
Noah Gragson to Finish Top 3 (EVEN)
Surprisingly, Noah Gragson was a non-factor in last week's race at Indianapolis Road Course. He led six laps, but his average running position was well out of the top 10. I like his chances to bounce back at Michigan.
The 2022 season has been the best of Gragson's career, scoring three wins. His Michigan numbers tell us he'll be a top contender on Saturday.
Gragson was a top-five contender in both races. His 2022 speed gives me confidence that we'll see another top-three finish at Michigan. It would be his third in three starts.
We talked about Auto Club being the best comparison for Michigan. Gragson had one of the cars to beat, leading 25 laps en route to a second-place finish. It wouldn't surprise me if we saw a similar performance at Michigan.
Who Will Win the New Holland 250?
My NASCAR picks haven't been as strong over the last two weeks. It's time to return to form, with Josh Berry winning the New Holland 250 at Michigan.
Berry was on his way to winning last year's Michigan race before a late caution. It took him a while, but his car had race-winning speed in the closing stages. Hopefully, he'll spend much time out front on Saturday.
Saturday's race is at 3:30 p.m. ET on the USA Network. Please visit the best NASCAR betting sites to make your New Holland 250 prediction.
AUGUST
Sportsbook of the Month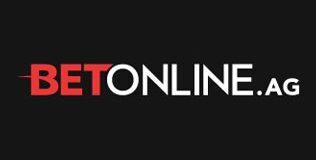 Welcome Bonus
50% up to $1,000
Read Review
Visit Site