NBA Win Total Betting – Top Bets to Target in 2021-22

Last season in the NBA was filled with drama and moving pieces everywhere. Some teams were pleasant surprises and had great seasons, while others were full of disappointment.
This year will probably be the same sort of deal, so let's try to win some bets this time around.
Let's take a look at the best picks for NBA Win Totals Bets for the upcoming season. Keep in mind that the schedule has been put back to the normal 82 games instead of the 72 from last year's season.
Chicago Bulls Over 42.5 Wins (-115)
The Bulls are one of the most improved NBA teams from this offseason.
They added Lonzo Ball and DeMar Derozan to their starting lineup that already featured Zach Lavine and Nikola Vucevic. Patrick Williams is entering his second year in the NBA and will probably be the Power Forward in the starting lineup.
Last year the Bulls had a record of 31-41, which comes 12 wins short of the win total set for this year.
If the Bulls had a full 82 game season, they probably would have landed somewhere in the 34-38 win total range.
Zach Lavine was hit with COVID-19 protocols at the end of the season, so they could have had a chance to make the playoffs if he was healthy. They also would have had a better record with him playing as well.
With their lineup looking way better for this season, they have a very realistic chance to beat this win total set for the 2021-22 season.
Utah Jazz Over 52 Wins (-140)
In the 72 game season, the Jazz finished with 52 wins and 10 losses.
They would have hit this win total exactly with 10 games to spare, which is my reasoning for them hitting the over this year.
They have basically the same roster and have added some solid supporting players in Hassan Whiteside and Rudy Gay.
The Jazz will be shooting for the NBAs best record for the second consecutive season and are hopeful for a championship ring as well.
New York Knicks Over 42.5 Wins (-125)
Tom Thibodeau really turned this team around. Julius Randle took a leap last year and was a big reason why the team made the playoffs.
They also added some great new players like Kemba Walker, Evan Fournier, and they were able to re-sign Derrick Rose and Nerlens Noel.
It isn't over the top to suggest the Knicks are now one of the top NBA super teams. Whether they can translate that into a deep playoff run or not, of course, remains to be seen.
They hit 41 wins last season, and with the extra 10 games, they should be able to hit the over here with their new additions.
Houston Rockets Under 26.5 Wins (-130)
The Rockets are in a pretty rough spot. They landed the second overall pick in the draft lottery and selected Jalen Green from the G League. Green is a key piece to their rebuild, but he likely won't be able to turn the Rockets into a winning team.
The Rockets have also reportedly been trying to trade John Wall or at least buy him out.
Wall and Chrisitian Wood are the main reason why the Rockets would win any games at all this year, but if Wall is traded, it hurts them even more.
The rebuild will have the Rockets tanking and losing games left and right. They won 17 games in 2020-21, but the additional 10 games could just mean another 10 losses for the Rockets this year.
Oklahoma City Thunder Under 23.5 Wins (-115)
The Thunder have some underrated players, but they are completely focused on their future.
Shai Gilgeous-Alexander and Derrick Favors are two established players, while everyone else is very young and unproven. They have seemingly every draft pick possible in the future through tons of trades, and they probably won't be done yet.
They acquired Kemba Walker this offseason, and they already bought out his contract. As soon as a player on their roster has any value, there is a very good chance that they will be traded for picks.
SGA might be the only one they want to keep around for a while.
OKC is doing "the tank" right, but it won't lead to much winning in the near future, making the Under a bet to hammer in 2021-22.
My Top NBA Win Total Bet for 2021-22
I absolutely love the Bulls this year. Zach Lavine's absence at the end of the season could have changed their win total and could have been very close to 40.
They made some of the biggest moves of the offseason by acquiring Lonzo Ball and Demar Derozan, and the top online sportsbooks have them priced to barely reach .500?
I find this very odd, and I am a huge fan of the over here.
Betting on season-long bets is not the most fun because of the long time to payout, but they are a true investment.
If your team is on my list to hit an over, or you want your team to tank and lose more games, I would hammer those bets. You should also be sure to keep an eye on the big transactions that are to come, because that can shuffle up the win totals again.
Want to get good at betting on props like NBA win totals and others? Put in the time with this guide to understanding prop bets.
AUGUST
Sportsbook of the Month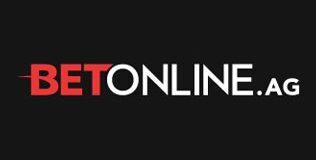 Welcome Bonus
50% up to $1,000
Read Review
Visit Site