NBA Predictions for Friday's Preseason Games – Best Bets for December 18, 2020

The 2020 NBA preseason is winding down, with just two more days remaining on the schedule, and four left until the 2020-21 season starts.
There is more of an edge in NBA preseason betting than people care to admit, but it's admittedly pretty volatile by nature.
It's still fun to watch and bet on, though, and Friday's schedule is positively stacked.
Philadelphia 76ers vs. Indiana Pacers
Miami Heat vs. Toronto Raptors
Cleveland Cavaliers vs. New York Knicks
Brooklyn Nets vs. Boston Celtics
Milwaukee Bucks vs. New Orleans Pelicans
Chicago Bulls vs. Oklahoma City Thunder
Portland Trail Blazers vs. Denver Nuggets
Los Angeles Lakers vs. Phoenix Suns
With things grinding to a halt (Saturday is the last day of games), Friday boasts a huge eight-game slate.
It's the biggest day of NBA preseason action of the year, and it's going to be hectic.
I am pushing out my NBA preseason predictions and top betting picks early in the day, so be sure to check out the latest odds and news before placing your bets at the best NBA sportsbooks.
With that, let's dive right into it with my favorite picks for the day.
Philadelphia 76ers vs. Indiana Pacers Predictions
76ers to beat Pacers
Predicted total: 220-225
Philly won their only other preseason game, and had some of their key guys log minutes in the mid-20's.
It will be interesting to see what Doc Rivers does with them here, but Joel Embiid and Ben Simmons obviously are tough to handle, and the Sixers are deep.
Indy has yet to win this preseason, as they're adjusting to a new coach and system. Unless Philly just sits everyone, they're a solid bet to control this one and end the preseason in style.
Miami Heat vs. Toronto Raptors Predictions
Heat to beat Raptors
Predicted total: 210-215
Toronto has been without Kyle Lowry, but he is slated to make his debut on Friday. Miami may also get some key guys back for this game, with Jimmy Butler potentially being the biggest name.
This matchup may end up being a wash, but the depth lies with the Heat. Tyler Herro can erupt offensively, while the Heat also have Kendrick Nunn and Kelly Olynyk to turn to.
I'd keep an eye on who is playing and for how long, but Miami's depth makes them the better play in this spot.
Cleveland Cavaliers vs. New York Knicks Predictions
Knicks to beat Cavs
Predicted total: 210-215
The Knicks and Cavs faced off in their last game, with New York prevailing, 100-93. New York predictably played a lot of their key guys for much of the game, and they'll probably do so again here.
It's historically what Tom Thibadeau has done at every level, and he's got a little more talent to work with in his main rotation.
That will especially be the case if Cleveland is forced to play their preseason finale sans Kevin Love, Collin Sexton, Larry Nance Jr., and/or Cedi Osman.
Brooklyn Nets vs. Boston Celtics Predictions
Nets to beat Celtics
Predicted total: 215-220
Kevin Durant looked like himself in Brooklyn's first preseason game, which was a nice 119-114 win over the Wizards back on Sunday. Brooklyn gears up for their second and last exhibition contest on Friday, but it's unclear if they'll roll out their key guys.
The Nets are pretty deep, so I'll tentatively side with them. They do play in the league's tip-off slate on Tuesday, but working on their chemistry one more time wouldn't be a bad thing.
Boston is still without Kemba Walker and could easily limit some of their guys, as well.
Milwaukee Bucks vs. New Orleans Pelicans Predictions
Bucks to beat Pelicans
Predicted total: 225-230
The Pels played their key guys a lot in their last game, and due to their youth and a new coach calling the shots, I wouldn't be shocked if they did so again.
Milwaukee could end up limiting or resting The Greek Freak, but they also could use some extra floor time given all of their offseason changes. This is a game you'll want some news on to pick a side, but Milwaukee's depth and the potential presence of Giannis Antetokounmpo probably win out.
If you don't want to bet on a winner or target the spread, the tempo from both sides leans things toward the Over.
Chicago Bulls vs. Oklahoma City Thunder Predictions
Bulls to beat Thunder
Predicted total: 215-220
Billy Donovan again leads his Bulls against his former team, who Chicago trounced in their last game. Zach LaVine and Coby White were hot offensively, and OKC limited their best players.
The Thunder won't have much incentive to play their main guys much here, as they're likely in for a trying season, no matter what. Look for the Bulls to add to the pain with a win on Friday.
Portland Trail Blazers vs. Denver Nuggets Predictions
Nuggets to beat Blazers
Predicted total: 215-220
Denver will try to get above .500 in their final preseason game, while also hoping to sweep the Blazers in their preseason series.
Nikola Jokic has looked fantastic in preseason play, and he just got done dusting the Blazers for a near-triple-double in an easy 126-95 win.
Jusuf Nurkic has been limited for Portland, and it seems as if the Blazers already used their last game as their dress rehearsal. If that stands, Denver would be the easier team to trust in this spot.
Los Angeles Lakers vs. Phoenix Suns Predictions
Suns to beat Lakers
Predicted total: 220-225
LeBron James and Anthony Davis made their preseason debuts in their last game (also against Phoenix), and it's unlikely either plays more than a half in this game.
The Lakers play their regular season opener in just a few days, so going hard here wouldn't make any sense. Phoenix may do the opposite as they try to ramp up Chris Paul, so more talent on the floor would give them an obvious edge.
Best NBA Preseason Bets for Friday, December 18th
Heat to Win (+125)
Knicks to Win (-128)
Suns to Win (+165)
There are several ways to bet on Friday's NBA preseason games, but the three picks above stand out the most for me.
Betting on totals can be problematic without full rotations and both sides giving it their all, while spreads can be an issue for the same reason.
Miami is likely resting some key guys, but Tyler Herro and their young guys are experienced players who should get plenty of burn. At this +125 price, I'll take a chance on them to get the upset.
New York has been playing their starters a lot, and it won't stop now. Against an equally bad Cavs team, I'll trust in the Knicks as they continue to grind their main guys into a pulp.
Lastly, the Lakers are unlikely to push their main guys much (if at all) in their preseason finale. They play on Tuesday, while the 0-3 Suns may want to keep working on their chemistry and fight for their first win of the preseason.
There is a lot to consider here, but especially with NBA preseason betting, you just need to find the wagers that really stick out.
September
Sportsbook of the Month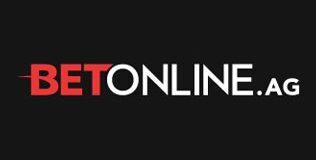 Welcome Bonus
50% up to $1,000