NBA Predictions and Best Bets – January 4, 2021

There is more money to be made on Monday when the NBA is back in action after a busy weekend.
Let's see who is in action on tonight's nine-game slate.
Cleveland Cavaliers vs. Orlando Magic
Charlotte Hornets vs. Philadelphia 76ers
New York Knicks vs. Atlanta Hawks
Oklahoma City Thunder vs. Miami Heat
Boston Celtics vs. Toronto Raptors
Indiana Pacers vs. New Orleans Pelicans
Dallas Mavericks vs. Houston Rockets
Detroit Pistons vs. Milwaukee Bucks
Sacramento Kings vs. Golden State Warriors
There is a lot of meat on the bone on Monday, as some of the biggest names in basketball hit the hardwood. Giannis Antetokounmpo, Luka Doncic, Stephen Curry, and James Harden (among others) could all be out there, and there figure to be some pretty tense showdowns.
Two battles feature 4-2 squads going up against each other, while several teams that were in the playoffs a year ago hope to turn things around after slow starts.
Let's see how you should bet on the NBA, as I break down my NBA predictions and top betting picks for Monday, January 4th.
Cleveland Cavaliers vs. Orlando Magic Predictions
Magic to beat Cavaliers
Predicted total: 215-220
The Cavs and Magic both look good at 4-2 through six games, but Orlando is still probably the more believable playoff threat, long-term.
Orlando is surprisingly pushing the pace this year, yet they still hang onto some nice defensive bite. The Cavs happen to own the second-best defense in The Association, but a lot of that could be attributed to their slow pace.
I think we get an ugly one here, where the home team (Magic) hold on, and we don't get a ton of points.
Charlotte Hornets vs. Philadelphia 76ers Predictions
76ers to beat Hornets
Predicted total: 215-220
The Hornets are a fun team this year, as they own the league's 11th fastest offense, and rookie guard LaMelo Ball is dazzling with his passing and scoring.
LAMELO BALL has made 8 of 12 threes over his last 3 games.

TONIGHT vs MAVS
22 PTS (7/10 FG)
9 REB
5 AST
4 3PT
1 STL
1 BLK
2 TO
in 29 MINS pic.twitter.com/PNqekxY0j5

— Ballislife.com (@Ballislife) December 31, 2020
Ball is making a case to be an every night starter, while Gordon Hayward gives the Hornets a strong veteran to lean on.
Charlotte is better than they were a year ago, but they still aren't great defensively. Tonight, they're tasked with hanging with the 5-1 Sixers on the road.
The spread is a bit rich (9.5 at BetOnline), but I don't see how Philly blows this one.
New York Knicks vs. Atlanta Hawks Predictions
Hawks to beat Knicks
Predicted total: 225-230
The Knicks have been a bit more competitive than expected to start the year, as they've relied on their best players, slowed the game down, and defended fairly well.
There is a contrast in styles when they head to Atlanta, as the Hawks let if fly (4th in three-pointers made per game), push the pace, and don't defend very well.
With the Hawks hosting, I lean toward them dictating the pace here. If New York can keep up, we could have a fun one on our hands. That has me eyeing the Over, while the Hawks feel like the easy pick to win.
Oklahoma City Thunder vs. Miami Heat Predictions
Heat to beat Thunder
Predicted total: 215-220
OKC has hung around to start the year, and they're just 2-3. However, the wheels will come off before long, as they aren't very sustainable on offense.
Miami has a plethora of weapons to turn to in this matchup, and OKC can't stop them all. I love Miami at home in South Beach, and this one probably won't be close.
Boston Celtics vs. Toronto Raptors Predictions
Raptors to beat Celtics
Predicted total: 215-220
Boston has been the better team compared to Toronto, but at some point the Raptors need to stop the bleeding. Fortunately, they're back home, and at 1-5, they have to know that now is the time to get it going.
Toronto is the inferior team here, but they have to be in panic mode. I won't quit them just yet, as they still have several quality veterans and the 4th best defense in the NBA.
Indiana Pacers vs. New Orleans Pelicans Predictions
Pelicans to beat Pacers
Predicted total: 210-215
You can't bet on Pelicans games as you did a year ago. Stan Van Gundy has completely changed this team, as they play much slower and defend far better.
Indy plays faster, so there is a major clash of styles here. I tend to think the Pacers are the more veteran team right now, but they'll be on the road and New Orleans isn't afraid of anyone.
I'll take the Pels at home, and don't be shocked if this one goes Under when it comes to the game total.
Dallas Mavericks vs. Houston Rockets Predictions
Rockets to beat Mavericks
Predicted total: 225-230
This will be an interesting game to track, and of course, to watch. Luka Doncic and James Harden both missed their team's last game, so keep an eye on the injury report.
With Mavericks star Luka Doncic downgraded to doubtful to play against the Bulls tonight, more uncertain about tomorrow in Houston. Obviously no Dallas shootaround in the back-to-back so there could be two game-time decisions (along with Harden) in our future.

— Jonathan Feigen (@Jonathan_Feigen) January 3, 2021
My guess is they both sat to get right for this game, as it's a huge Southwest Division clash. Neither of these teams are near first place yet, but this game is still a big one.
The offensive upside is through the roof here, so no matter who suits up or doesn't, I think we get a good, high-scoring affair.
Houston is at home and is probably the more complete team right now, though, so I'll side with them and target the Over.
Detroit Pistons vs. Milwaukee Bucks Predictions
Bucks to beat Pistons
Predicted total: 220-225
The Greek Freak and company have the league's best offense, but their defense and overall continuity is a work in progress.
Luckily for the Bucks, they're back at home and can figure things out in a plus matchup.
Detroit should have Blake Griffin on hand, but they're no match for Milwaukee. The Bucks should win, and I assume they'll do so fairly easily.
Sacramento Kings vs. Golden State Warriors Predictions
Warriors to beat Kings
Predicted total: 225-230
The Dubs played late on Sunday night, so it's possible they rest some key guys and/or come in a little tired. Sacramento played during the day, of course, so I'm also not sure it'll matter too much.
The Kings get a mouth-watering matchup against a porous Warriors defense, but neither team is going to shut anyone down.
Golden State doesn't really seem to care, either, as they're just playing to their strengths, running the league's fastest offense, and hoisting at will (6th most three-pointers attempted per game).
Sacramento is the favorite here, but the Dubs can be fun offensively, are at home, and still have Stephen Curry. I don't mind getting them at plus money.
Best NBA Bets for Monday, January 4th
Knicks vs. Hawks Over 222 (-110)
Pacers vs. Pelicans Under 218 (-110)
Golden State Warriors to Win (+140)
There aren't a ton of odds out as I write this, but there should be enough to go off of to start gauging how you want to bet on Monday.
About half the games do have lines, and from what's out there, the list of NBA picks above are the ones I like the most.
New York would prefer to slow things down, but they do have potential offensively, and they'll need to maximize it in Atlanta. I feel like that total is a bit low for how much the Hawks can push the pace, and I think the Over is within reach.
On the flip side, the Pels have been a much slower team this year than we've seen in the past. Their total is shocking compared to last season, but based on the team they've been so far, the Under makes sense here.
Lastly, the Dubs don't defend, but they're at home, and they still have one of the best scorers in the league in Stephen Curry. I'll gladly single them out as my favorite underdog play of the night.
Hopefully, my best NBA bets work out for you tonight. If you're unsure as to where to place bets, check out the top-rated NBA betting apps for 2021.
September
Sportsbook of the Month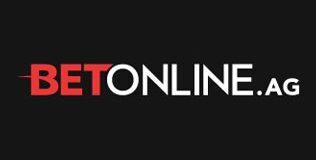 Welcome Bonus
50% up to $1,000