Best Player Prop Bets for the NBA Today – March 9th, 2022

Yesterday was a solid day for our basketball player props. We went 3 out of 4, with Steph Curry being the only one holding us from a clean sweep. The Warriors blew out the Clippers, so that put a damper on our chances.
Lauri Markkanen (17+ point), Ja Morant (7+ Assists), and Shai Gilgeous-Alexander (2+ Threes) all pulled through for us yesterday. Let's look to carry out momentum into today and maybe get that fourth and final pick for a sweep tonight.
We have a huge slate of games for the NBA today. 11 games are on tap, so there will be lots of props that are available tonight. I have 4 great ones for you, but you can add however many more you wish on the best NBA betting sites.
Let's check out our top NBA player props for Wednesday's games.
Zach Lavine to Record 5+ Assists (-132)
First up is Chicago Bulls' shooting guard Zach Lavine. Lavine is one of the most underrated players in the NBA and could lead us to our first win of the night.
He's been battling a knee injury this year, but has been playing through it. Luckily we don't really need his athleticism for this bet, as we are focusing on his ability to share the ball.
The Bulls take on the Detroit Pistons tonight on the road, who they beat by a whopping 46 points in their last game. I don't think they blow them out like that this time, so Lavine should be able to play 30+ minutes.
In the Bulls' three games against the Pistons this year, Lavine's stat lines have looked like the following.
January 11th: 10 points, 9 rebounds, and 7 assists
October 23rd: 14 points, 4 rebounds, 5 assists
October 20th: 34 points, 7 rebounds, 4 assists
From his stats versus the Pistons this year, he's been averaging a little over 5 assists per game (5.33). He had a big points outburst in their first game, but followed that up with two duds.
Detroit gives up the 8th most assists to their opponents this year. Lavine should also keep the assists coming with Lonzo Ball still on the sidelines.
Khris Middleton to Score 21+ Points (-114)
We have a rematch of last year's Eastern Conference Finals between the Milwaukee Bucks and the Atlanta Hawks. They have already played each other twice this year with the Hawks winning both at home.
They will be in Milwaukee this time around and Khris Middleton can have himself a big game. He played in one of their two matchups this year and had a big 34 point outing.
Middleton also turned it up against a playoff opponent two games ago in the Phoenix Suns. Middleton went for a huge 44 point game, as he seeks his revenge on the team that beat them in the NBA Finals last year.
The Hawks give up the second most points to opposing shooting guards and 8th most to small forwards. Middleton falls into that category, which means he should be in for a big night.
Atlanta put up a strong fight against the Bucks last year and beat them twice already this year. Giannis Antetokounmpo is always a threat to take over any game, but Clint Capela and John Collins will have their eyes on him.
That should leave Khris Middleton with more scoring opportunities. 21 points doesn't seem like too much to ask for Middleton tonight.
Robert Williams to Record 3+ Blocks (+100)
I'm throwing in the Time Lord tonight in my player props. He's got great odds to reach 3 blocks against the Hornets tonight on BetOnline.
Williams is a menace in the paint. He gets tons of rebounds and blocks and could be in for a huge night in those categories tonight. The Hornets are very weak against opposing big men this year.
Charlotte gets blocked at the 12th highest rate in the NBA at 4.8 blocks per game. Williams being a very good blocking center, should mean he can get his hands on a few tonight.
He's played Charlotte in two games this year, registering 3 blocks in both of their games. His past 4 games have been great in the blocking category as well.
March 6th (vs. Brooklyn): 5 Blocks
March 3rd (vs. Memphis): 3 Blocks
March 1st (vs. Atlanta): 2 Blocks
February 27th (vs. Indiana): 4 Blocks
He's averaging 2.2 blocks for this season and the odds for him to get 2 are (-334). That means he's highly likely to get 2 blocks, so why not a third at (+100)?
My Best Player Prop Bet for 3/9/2022
Pick
LaMelo Ball to Hit 3+ Threes
Sticking to that Boston and Charlotte game, but this time on LaMelo Ball. I think LaMelo has a solid chance to hit 3 threes in this game as well and there are plus odds here too.
With Robert Williams manning the paint and the Celtics' defense tough overall, that leaves players resorting to shooting threes.
Boston gives up the second most threes to opposing point guards. Marcus Smart is one of the best defensive point guards in the league, which makes it hard to get around him. Even if you do, Williams will be waiting for you.
It is much easier to just chuck a couple of threes and hope they go in. LaMelo has averaged 3.3 threes per game over his last 11 games as well.
He's played Boston three times this year and has hit 4, 3, and 7 threes in those games. That means he's averaging over 4 threes per game against Boston this year.
With Ball yet to hit under 3 threes this year against the Celtics, I think plus odds being offered for him to hit another 3 is a great bet.
Head over to our betting picks page for more recommended bets.
September
Sportsbook of the Month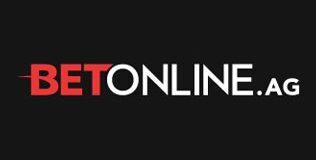 Welcome Bonus
50% up to $1,000