Best NBA Player Prop Bets for Tuesday, March 8th (2022)

We are back in action for our NBA player prop bets of the day. There are 6 great games scheduled for tonight with lots of player props to choose from.
The Brooklyn Nets finally got their star back in Kevin Durant, as they try and surge into the playoffs. The NBA's best team has been surviving without two of their best players. The Suns take on the Magic tonight, hoping to continue their successes.
One of the most exciting players in the league also plays tonight in Grizzlies star point guard Ja Morant. The Greek Freak will be in action as the Bucks take on the Thunder. The Clippers and Warriors will close out this solid day of basketball, so let's get right into it.
Shai Gilgeous-Alexander to Make 2+ Threes (-122)
SGA and the Thunder have a tough opponent tonight in the reigning champs. The Milwaukee Bucks will be in town and the blowout potential here is very real. I am not expecting the Thunder to keep this a close game, but the odds for Shai to hit 2 three are great.
He's been scoring the ball very well as of late, averaging 33.3 points per game over his last 6 games. With Josh Giddey and Luguentz Dort being on the shelf for the Thunder, SGA has been getting more shots.
Now I know he hasn't been attempting a lot of threes in his recent games (4.2 attempts per game in past 6 games), but he should have a solid chance to shoot more tonight.
Milwaukee is a solid defense team and held SGA to just 17 points in their last game. His points line for this game is set high at 27 points (-130) on BetOnline, which might be out of range.
He scored 17 points in their last game, but he was able to get his 2 three pointers. He actually attempted 12 in that game, which is higher than usual. If he shoots another 10+ threes, he should have a solid chance of hitting at least 2 of them.
Milwaukee gives up the most three point attempts to opposing point guards at 3.54 per game. SGA doesn't shoot a ton of threes, but the line looks great tonight for him to hit 2 of them.
Ja Morant to Record 7+ Assists (-114)
Ja Morant and the Grizzlies will be taking on the New Orleans Pelicans tonight, emphasis on the "new". C.J McCollum has been a solid addition for them and is giving them a fighting chance in these games.
I think that makes for a solid night for Ja Morant. With the Pelicans keeping the intensity throughout the game, Ja should be running the offense like he usually does.
Ja has hit 7 assists in two of his last three games. In the one game he didn't get 7, he got 6. He's averaging 6.6 assists per game on the year and had a great game against New Orleans the first time around.
He nearly triple doubled with 22 points, 9 rebounds, and 10 assists. Morant wasn't able to play in their second game against New Orleans, but Tyus Jones filled in and recorded 9 assists in his place.
So Memphis point guards have been sharing the ball well in their two games against the Pelicans this year. Which makes 7 assists not seem like too tall of an ask for Morant.
Lauri Markkanen to Score 17+ Points (-112)
The Cleveland Cavaliers have lost one of the big men in Jarrett Allen. Allen will be out for a couple of weeks, which leaves more opportunities for Evan Mobley and Lauri Markkanen.
Allen played in their last game against Toronto, but exited after just 10 minutes. Markkanen and Mobley went on to have huge games for the Cavs and led them to a win.
Markkanen ended up leading the Cavs in scoring with 22 points and he chipped in 12 rebounds as well. His increase in shot attempts were a big reason why he was able to have a big day and I think that carries over to this game.
Lauri went three straight games shooting less than 10 attempts. That spiked to 18 attempts in the Raptors game after Allen went down. In Markkanen's last 4 games with 14+ shot attempts, he has scored 20+ points in all of them.
March 6: 8/18 (44%), 22 points
February 26th: 6/18 (33%), 23 points
February 24th: 6/16 (37.5%), 22 points
January 19th: 9/14 (64.2%), 28 points
The Pacers allow the 3rd most points to opposing power forwards, which is likely where Lauri lines up tonight. You can also adjust his line to score more points and creep into positive odds if he can score 18+ points.
My Best Player Prop Bet for 3/8/2022
Pick
Stephen Curry to Make 5+ Threes
If you caught my pick for the Clippers vs. Warriors game, you would know that Steph Curry had a big night against them the last time they played.
Curry has loved playing the Clippers this year in fact. He's averaging an incredible 37 points per game for his 3 games this year. In those three games, he's hit a minimum of 7 threes and has reached 8 in two of them.
Curry's success against the Clippers is well documented this year. It makes a lot of sense for him to score 25+ points (-110) tonight as well.
This is totally up to you and you can take whichever path you like. I personally think Curry hitting 5+ threes tonight is very possible and you can get plus odds with it. He's hit 4+ threes in 3 straight games and was rested in their last game.
With two full days of rest between his last game, Curry should be ready to go off for the 4th time against the Clippers.
Be sure to head over to the best NBA betting sites to place your bets along with me.
September
Sportsbook of the Month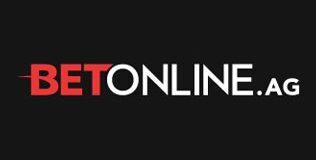 Welcome Bonus
50% up to $1,000