Top NBA Player Prop Bets for Thursday, February 17th, 2022

The 2022 NBA All-Star Break is nearly here. Thursday offers a nice five-game NBA betting schedule, but you're in for a bit of a break with no more games coming until next week.
That should be enough to convince you to bet on NBA props tonight, and I've got a handful of NBA player props I love.
Keep in mind it's a smaller slate, and the options aren't going to be quite as enticing. That said, I see four NBA player prop bets for Thursday that stand out at the best NBA betting sites.
Bam Adebayo Over 38+ Points+Rebounds+Assists (-112)
Bam Adebayo is going to be very busy tonight. For one, he's in a fast-paced matchup with the Charlotte Hornets, who don't defend very well, and aren't great at limiting opponents down low.
That could equate to some easy buckets for Bam Bam, who also may see a lift in his playmaking and rebounds in this setting.
Charlotte ranks dead last in assists allowed per game, and 29th in opponent rebounding, after all.
No matter how you look at it, Adebayo should be quite active on Thursday night. With the other Bam Adebayo prop bets being a bit restrictive, I like this all-encompassing bet at a solid -112 price.
Tobias Harris to Make 2+ Threes (+152)
I tried this same NBA prop with Joel Embiid a couple of days ago and he whiffed. I'll give it a go with Harris, who gets you plus money, and may be the more realistic candidate, anyways.
Harris has had an up and down year, but he still plays a lot and is a key part of Philly's offense. With James Harden still not ready to debut, that will continue on Thursday night against the Milwaukee Bucks.
Here's a quick look at how this matchup sets up for Harris.
Harris makes 1.2 threes per game
Harris shoots 35% from deep
Milwaukee allows 14 made threes per game (30th)
As you can see, Harris usually takes a few three-point tries per game, and on the year he's hitting at a respectable 35% rate. Of course, the more damaging evidence is Milwaukee's tendency to give up the deep ball.
Harris should continue to be pretty active here, and I think he's a good bet to deliver on this prop, especially since he's hit multiple treys in two of his last four games, and five of his last 11.
Reggie Jackson to Score 21+ Points (-115)
It never feels amazing to bet on Reggie Jackson, but his role right now is tough to deny. He's averaging a solid 16.6 points per game on the year, but lately he's turned it on.
Jackson has 18+ points in three of his last four outings, and hasn't dropped below double figures in scoring since January 26th.
While not always the most efficient player, the role is there for Jackson to crush, and tonight he faces a terrible Houston Rockets defense.
Nobody allows more points per game (117.7) on the year. Houston also ranks in the bottom-5 in fastbreak points allowed, points allowed in the paint, effective field goal percentage, and made threes allowed per contest.
There's always potential for a blowout when dealing with the Rockets, but Jackson could be a huge reason for their success tonight. I sense a big scoring game.
My Top NBA Player Prop for Thursday Night
Pick
Luka Doncic Over 50+ Points+Rebounds+Assists
This is not a low total by any means, and yet it's still one of the best NBA player props for Thursday.
Why? Because Luka Doncic is a total beast, and he has a relatively soft matchup against the New Orleans Pelicans.
Doncic has been doing it all for Dallas lately, and that won't change tonight. He's topped this total in six of his last eight games, and on the year averages 27 points, 9 dimes, and 9 boards on the dot.
That's a 45 total for those keeping score at home, and it's on the low end when you consider who he's been lately.
Love these NBA player props, or want to find more? All of Thursday's NBA player prop bets can be found at BetOnline, and there's more where that came from.
Get in on the action and visit BetOnline to bet on NBA player props tonight!
September
Sportsbook of the Month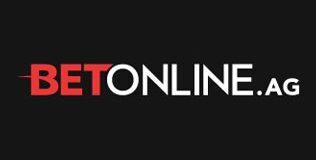 Welcome Bonus
50% up to $1,000