Top NBA Player Prop Bets for Thursday, April 7th (2022)

The NBA season has been winding down and the games have been a bit odd recently, but that doesn't mean we can't hit on our NBA player props.
They are a bit tougher to predict nowadays, so make sure you are using caution and only bet on players you feel comfortable with. There are 7 total games today and a lot of great players to choose from.
The frontrunner for MVP in Nikola Jokic is taking on the tough Memphis Grizzlies, while Joel Embiid, James Harden, and LeBron James should be playing today as well.
With that being said, let's take a look at 4 NBA player prop bets to place with odds from BetOnline.
LaMelo Ball to Score Over 21.5 Points (-103)
For my first pick of the day, I am going to take LaMelo Ball's over in the points category. His scoring game took a step in the right direction this year. He averaged 15.7 points per game his rookie season, but increased that to 19.9 points per game this year.
The Magic have allowed the most points to opposing point guards in their last 15 games. That should mean that LaMelo should have a great chance to have a big night in the scoring department.
He's played the Magic three times this year and averages 17.3 points per game, but he reached 21+ in 2 out of the 3.
Ball put up a dud (7 points) in the game back in late October, but his last two have been great.
He will look to continue his success against the worst team in terms of allowing points to opposing point guards.
Terry Rozier to Hit 3+ Threes (-148)
Another Hornets' guard I want to bet on tonight is Scary Terry. Terry Rozier has been a three point shooting machine this year, averaging 8.2 3 point attempts per game. He's made 3.1 per game, which means he's shooting a solid 37.5% from long range this year.
He's on a bit of a cold streak from long range though, shooting 22.6% from three in his last 5 games. This could be a perfect game for him to get back into form before Charlotte plays in the play-in tournament.
In two games against the Magic this year, he's attempted 12.5 threes per game and has made 3.5 per game.
He tends to jack up more threes than usual here and Orlando has been bad against opposing guards recently. The Magic have allowed the second most points and most threes to opposing point guards in their last 15 games.
Rozier is interchangeable at the guard spots, so him lining up at shooting guard shouldn't matter in this game.
Joel Embiid to Grab 13+ Rebounds (+102)
The 76ers superstar center has been on a rebounding tear as of late and the odds for him to grab another 13 or in positive territory. Joel Embiid has gotten 13 or more rebounds in 6 straight games.
I think another great bet for Embiid tonight is for him to score a ton as well, as he's dropped 44 and 45 points in his last two games. Toronto is a solid team overall, but Embiid should be bigger than their biggest guy still.
Even Joel Embiid's former teammates are campaigning for him ? ?

Justin Anderson: "Give him the damn MVP!" pic.twitter.com/oRISg3ZkGx

— SportsCenter (@SportsCenter) April 6, 2022
The odds for Embiid to score 33+ are (-109), while they head into positive territory at (+116). The reason why I prefer rebounds for him tonight is because Toronto managed to hold him pretty well this year.
The Raptors have played Embiid twice this year. He's averaging 28.5 points and 12 rebounds per game, so slightly less than his averages this year.
With this being a crucial game for the Eastern Conference and Embiid playing at an insane rate recently, he could be in for another huge night.
My Best NBA Player Prop for Thursday
If you need to see how well Karl-Anthony Towns can do against the Spurs, just look at his last game against them. Towns went ballistic and dropped 60 points against them back on March 14th.
I am not expecting another 60 point game by any means, but for Towns to score about half of that amount seems like a reasonable bet. He also played them on November 18th (2021) and scored 25 points. So, 42.5 points per game for Towns against San Antonio this season.
You could also take a look at his threes tonight as well. He hit 7 in his 60 point game and 3 in the 25 point game this year already. For Towns to 2 threes tonight the odds are (-132), while hitting 3 threes would cash (+200).
To bet on Towns and these other players for tonight, head on over to the best NBA betting sites to do so.
September
Sportsbook of the Month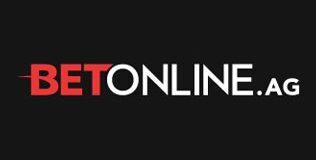 Welcome Bonus
50% up to $1,000