Sleeper Picks for the 2020 NASCAR YellaWood 500

Do sleepers ever win at Talladega? The answer is, well, not often. But as I was picking my value bets for the YellaWood 500 today, set to go down at the Talladega Superspeedway this Sunday, I thought to back to 2013.
That year, one of the biggest upsets went down in the Spring race on this very same track. More on that driver a little later.
But if you had bet massive outsiders to win in every race here since then, you would have been out of pocket. Since 2014, big outsiders haven't exactly lit this track up. So, this week, I'm going to balance things out a little, with all things considered.
I've got four bets for you to look at below, with an accompanying explanation for why each guy deserves some attention ahead of this weekend's race.
Let's go.
Aric Almirola +1200
At 5.1, Almirola has the best average finish of any driver on the field in the last eight races at Talladega.
One of my sleepers for the GEICO 500 in June, I was delighted to see him finish third that day and equal Dale Earnhardt Jr's eight consecutive top-tens at Talladega that he earned between 2001 and 2004. If a driver is being slept on, even just a little, it's Almirola.
You might remember Almirola's win in the 2018 edition of this race. That victory earned him a spot in the playoffs' Round of 8, which is an auspicious nugget of history to take onto the gird this Sunday.
Almirola has finished 4th, 1st, and 5th in his last three Autumn races at Dega. He is well worth a shot at +1200, even if he is not exactly what I would call a sleeper this time around.
Still, I think the Stewart-Haas driver deserves more attention than he is getting right now.
Kurt Busch +1800
Fresh off an incredible win on his home track at Las Vegas, Busch should be feeling revitalized and ready to make his mark at Talladega.
His record on this track over the years is impressive, even though he is yet to win a race in Alabama.
Busch has secured eight top-fives and 21 top-tens from 39 career races at Dega. That's a seriously good return, as evidenced by his average finish of 15.36. Busch finished 9th in June's GEICO 500 and a less impressive 28th in last season's edition of this race. But he has finished in the top ten in seven of his last ten appearances here.
Will we see the #1 Chevrolet take the checkered flag on Sunday? Odds of +1800 are sure to fire up your tastebuds if you bet on Busch to win.
Ricky Stenhouse Jr. +1800
Stenhouse has an average finish of 10.14 from his last seven starts at Talladega, which puts him behind Almirola for the best record here from the same number of races.
Stenhouse won the summer race in 2017 and finished 2nd at the GEICO 500 in June. Between that timeframe, he earned 5th and 3rd in Talladega's two races in 2019, as well as 9th in this race last year.
Stenhouse has three top-fives and four top-tens this season. Can he go one better and secure his first win since taking the flag here in 2017? You can get solid odds of +1800 with online NASCAR sportsbooks, but don't bet the family pet on him.
Ryan Preece +10000
I mentioned earlier that Talladega is not a track that tends to have many surprise winners. But that's not to say that they don't happen.
Just ask David Ragan, who overcame odds of +10000 to win the Spring race at Dega in 2013. Nobody saw Ragan coming, right? Well, kind of. But if you looked back at his record on superspeedways, you would find that he had been successful on these types of tracks. Perhaps most obvious was his win at the Coke Zero 400 at Daytona.
Now, I'm Ryan Preece is on that level. Because he not. But he has shown himself to be solid on superspeedways. He finished at the Daytona 500 last season before grabbing third at Talladega. He was 15th at the GEICO 500 in June and is coming off his season-best finish of 8th at Bristol in September.
Preece's odds are +10000. In a race where surprises are usually actual surprises, why not go for broke and put some pocket change down on Preece finishing in the top ten? Perhaps even a dollar or two on him winning? If you're a dedicated long shot bettor, Preece could be your man.
Will a Longshot Win at Talladega?
Who knows? Recent history shows that playoff drivers tend to win the Autumn race since the new Cup Series format was introduced in 2014.
But given that it's almost expected that "The Big One" will happen at some point, there is always scope for Lady Luck swooping down to reward an outsider. If it does happen, whether that outsider is +1600, +50000, or +10000 is down to fate. Anything can happen in a race like this.
But perhaps you don't fancy any of the drivers above. If that's the case, my 2020 NASCAR YellaWood 500 Betting Preview is worth a read. I look at the five most probable winners in that piece and provide commentary on their respective odds. Check it out.
With that, I'm done for this week. Enjoy the race and good luck with your bets!
AUGUST
Sportsbook of the Month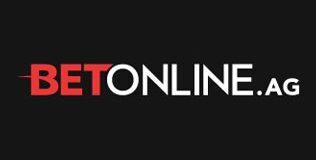 Welcome Bonus
50% up to $1,000
Read Review
Visit Site