NASCAR YellaWood 500 Betting Preview for 2020

It's time to talk about betting on the 2020 YellaWood 500. The big race goes down this Sunday, October 4 at the Talladega Superspeedway.
With the NASCAR Cup Series Playoffs steering towards the championship race at Phoenix on November 8, things are really beginning to rev up. You can almost feel the tension in the air.
Last week, Kurt Busch earned his place in the Round of 8 with a stunning win on his home track at Las Vegas. Busch went from the last driver in the pack before the Round of 12 opener to the first qualifier for the next round. Will you bet on Busch doing the unthinkable, and winning back to back playoff races this weekend?
Well, Talladega is a track that has brought a lot of success to Team Penske in recent times, meaning Busch might not be the best candidate. The team has won five of the last six editions of this race, and three from the last six summer races here. Therefore, it's not surprising to see Penske drivers such as Ryan Blaney, Brad Keselowski, and Joey Logano attracting a lot of betting attention ahead of the 2020 YellaWood 500.
Let's take a look at the odds for the race and see who looks primed to put in a big shift this Sunday.
Latest 2020 YellaWood 500 Odds
A full list of drivers and their odds can be found by visiting these sites for betting on NASCAR.
Ryan Blaney (+1000) has steered his #12 Ford to back to back wins at Talladega, scooping the 2019 1000Bulbs.com 500 as well as the GEICO 500 in June.
The Team Penske star has been in decent form since then but has failed to finish better than his 4th place at the 2020 FireKeepers Casino 400 in August. Other than his 1st at Dega and 4th in Michigan, Blaney finished 2nd at the Daytona 500 in February, proving his superspeedway credentials are not limited to this track.
But we are on this track on Sunday, and if Blaney is to advance to the Round of 8, he won't get a better opportunity than this.
An accident in the 2020 GEICO 500 led to a DNF for Chase Elliott (+1000).
The Hendrick Motorsports star will be looking to put the disappointment of that day behind him as he attempts to claim a spot in the Round of 8. Elliott is currently 10 points above the playoffs cut-off line and will need a much better performance this time around to secure his ticket.
Elliott has a solid record at this track, which is encouraging. He won the 2019 GEICO 500 and finished eighth at the 1000Bulbs.com 500 last October. He has three top-fives and four top-tens from nine races here, with an average finish of 16.00
In eight races started on this track between October 2015 and April 2019, Joey Logano (+1000) won three, including two editions of Talladega's Autumn event.
Logano has eight top-fives, ten top-tens, as well as an average finish of 16.22 from 23 races at Dega. His form over the past couple of races here has dropped a little, with 17th in June's race, and 11th in October 2019.
However, he is almost certainly once to watch, given his four top-five finishes from his last six starts.
Denny Hamlin (+1100) has one win from 29 starts at Talladega, which he landed in May 2014.
Could Hamlin help Bubba Wallace and Michael Jordan's new NASCAR team figure out the winning formula next season? Maybe. But his concentration now is on finishing this year's campaign with the Bill France Cup.
Hamlin is a fairly consistent driver on both superspeedways and here, in particular. First of all, he has won back to back races at the Daytona 500 and has 4th and 3rd in races at superspeedways in 2020, which will attract betting attention.
When it comes to Talledega, I'm keen to see if he can improve on his already impressive stats. He has finished 3rd, 6th, 4th, and 3rd in his last four starts in this race.
And the final driver to look at from the top five is Brad Keselowski (+1100).
Not only is Keselowski a five-time race winner at Talladega, but he also drives a Ford. Given that Ford has won nine of the last ten races at the world-famous venue, you don't have to be a mathematician to work out that he has a great chance of winning. On paper, at least.
Keselowski has picked up four wins in the 2020 season. The last came in early September's 2020 Federated Auto Parts 400, which was the second race of the playoffs.
Who wins the 2020 YellaWood 500? Do you have a driver in mind yet? Well, I do. I like Brad Keselowski's chances of winning what would be his 35th Cup Series race, should he cross the line first this Sunday.
Here's why.
Why Keselowski Wins the 2020 NASCAR YellaWood 500
This is the race that tends to be won by playoff drivers, just like most Cup Series playoff races do. Since the modern format of the playoffs was brought in six years back, every race since then has been won by a driver in the playoffs.
Ten of the last eleven races at Talladega have been won by a driver in a Ford car. Eight of the last ten races have been won by a Penske driver, including five of the last six editions of this race, and three of the last five spring races.
Keselowski has two wins from those last six editions of this race, as well as one from the spring race at Talladega. His team is dominating at Talladega in recent years, and Ford has unmatched speed here.
It probably hasn't escaped your notice that Keselowski has also been in good form in this campaign. He hasn't set the world on fire, but his four wins, two 2nd's, as well as numerous top-fives speak loud and clear.
With all of the above carefully considered, I am picking Keselowski to win the 2020 YellaWood 500.
Final Thoughts Ahead of Talladega
It should be a competitive race, but Brad Keselowski's credentials have convinced me that he will win at Talladega this weekend.
Guys like Ryan Blaney, Denny Hamlin, Chase Elliott, Joey Logano should be up there, but ultimately, I only see one winner. Can Keselowski join Kurt Busch in the Round of 8? Or will we see an upset akin to Busch's extraordinary race at Vegas last weekend?
It's going to be a lot of fun finding out, right?
Enjoy the race!
AUGUST
Sportsbook of the Month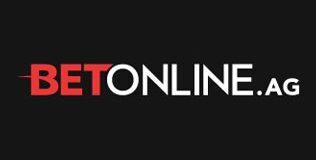 Welcome Bonus
50% up to $1,000
Read Review
Visit Site