Sleeper Picks for the 2020 NASCAR Xfinity 500

The NASCAR Cup Series is heading up to the Martinsville Speedway in Virginia for Sunday's Xfinity 500 with a lot at stake.
As the bracket for the Championship 4 is not set for Phoenix just yet, there are a few drivers that are reluctant to punch their timecards before they throw all in at Martinsville. Just one win could mean the difference between racing for a championship and watching a season's worth of effort running down the drain.
There are a few drivers that tend to excel at "The Paperclip," so I won't be discussing them today. Instead, I'm looking at a few value money sleepers for NASCAR this weekend.
These NASCAR sleepers are necessarily longshots — two of them are still capable of qualifying for the Championship Race — but what they do have in common is their attractive odds.
Let's not stall any more than we have to and get down to my Xfinity 500 sleepers.
Alex Bowman +2500
Bowman is 25 points off the cutoff line but would advance to the final race with a win.
Can Bowman win at Martinsville? He's clearly going to do everything within his power to do so. And I believe he has a strong chance of making it happen if his last performance on "The Paperclip" is anything to go by.
Bowman registered a career-best of 6th place in June's Blue-Emu Maximum Pain Relief 500. In 2018's STP 500, he finished 7th.
Overall, Bowman has an average finish of 22.00 at Martinsville, which keeps him among the +2500 or higher class of drivers. That makes him a great price for Sunday's race.
William Byron +2500
Another driver to consider a value bet for the Xfinity 500 this weekend is William Byron at odds of +2500.
Byron finished 2nd in last year's edition of this race and managed 8th at the Blue-Emu Maximum Pain Relief 500 in the summer. Both are very encouraging reasons for picking Byron in this race.
With an average finish of 18.20 from his five career starts here, Bowman's odds might not scream value at first glance. But the Coke Zero Sugar 400 winner is in with an excellent chance.
Kurt Busch +2500
Unless he wins in Martinsville, Kurt Busch will be eliminated from this season's playoffs.
An excellent win at his home track in Vegas took the NASCAR veteran this far, and there is nothing to suggest he cannot pull another win out of the bag.
Busch has won here in 2014 and 2002. His recent record on NASCAR's shortest track is decent, with finishes of 9th, 6th, 12th, and 6th registered in his last four races.
At +2500, Busch is a great sleeper bet for this weekend's race.
Clint Bowyer +3000
Bowyer may not be racing for a championship, but he will take to the track on Sunday in Virginia knowing that he has just two races left in his Cup Series career.
With pundit duty awaiting him, life as a racer will come to a close soon. Even the best of them have to admit defeat to Father Time at some point, and the 41-yar-old is no different.
So, why is Bowyer a value bet at +3000? Well, he won here in March 2018. He also has a pretty solid average finish of 14.38 from 29 starts at the "Half Mile of Mayhem." He has finished in the top-7 in four of his last seven races at Martinsville, too.
Worth a shot? I think so.
And That's a Wrap
If you like the look of my NASCAR Xfinity 500 odds, you can find them on our best NASCAR betting sites.
It should be an epic race this Sunday, with so much at stake for two of the drivers above. I'll be tuning in with a nice, cold drink and watching with much interest. I'm sure you will too.
Whether you are betting on Clint Bowyer, William Byron, Kurt Busch, or Alex Bowman to win the 2020 Xfinity 500, I wish you all the best with your wagers.
Enjoy the race!
AUGUST
Sportsbook of the Month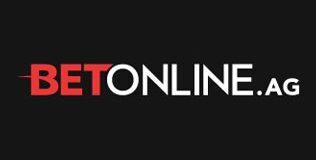 Welcome Bonus
50% up to $1,000
Read Review
Visit Site