Sleeper Picks for the 2020 NASCAR Season Finale 500

The 2020 NASCAR Season Finale is set for Sunday, November 8 at the Phoenix Raceway in Arizona.
I have already made my pick for the NASCAR Season Finale 500. You can check that out if you like, but once I've shared some of my sleepers for the big race this weekend.
It's going to be a mega competitive race, that's for sure. I don't think anyone is expecting a rank outsider to clinch victory, but you just never know with racing.
So, why not check out my four top sleepers for the 2020 NASCAR Season Finale 500.
Aric Almirola +3300
Almirola comes in at odds of +3300, which make him the best value bet for the 2020 NASCAR Season Finale 500.
The Stewart-Haas Racing driver has six top-5s and twelve top-10s in 2020. But more than this, he deserves some love for his recent record at Phoenix. Since February 2017, Almirola is the third-best performing driver on this track from any NASCAR competitor with seven races or more.
Almirola has two top-5s and five top-10s from his last seven races here. In that time frame, his average finish clocks in at 10.14. That's very impressive.
As I said above, the chances of a rank outsider winning the Championship Race are slim. But if you are going to put your money behind anyone, I'd suggest thinking about Almirola.
Clint Bowyer +5000
Like Jimmie Johnson, Clint Bowyer is set to bid farewell to the NASCAR faithful after this race.
Bowyer has never won at Phoenix, with 2nd place in 2018 the closest he has ever come to Victory Lane in the desert. But, he is also one of the top performers on this track since February 2017.
With an average finish of 13.00 from his last seven starts here, Bowyer looks good as a huge +5000 bet. Is Bowyer among the sleepers for the 2020 NASCAR Season Finale 500? I think he is. Especially since he has a top-5 and three top-10s from those same seven races.
William Byron +5000
Byron is +5000. If the idea is to go for broke, these odds might appeal to you.
He has never won at Phoenix but has two top-10s from five starts on the track. Byron is worth looking at here, but don't expect him to win the race. The odds are swollen for a reason.
Still, if there is to be a surprise, what's to say you can't dream a little? Personally, I'd look to Byron for a top-10, or perhaps even a top-5 finish if you are feeling brave.
Ryan Newman +12500
Finally, Ryan Newman's odds to win the 2020 NASCAR Season Finale 500 are a whopping +12500.
You might be asking why I am including such a big underdog in my NASCAR sleepers this week. Let's just say that his two wins here make for good reading, especially the most recent victory in 2017.
More than this, Newman has been very competitive on this track. Several top-3s and top-5s prove that. At these odds, he is the best sleeper for the race this weekend.
And That's Almost it For 2020
The 2020 NASCAR Season Finale 500 will decide it all this weekend.
Could we see a surprise like no other on Sunday? Well, this is 2020, and anything can happen. Just how committed you are to that idea is entirely up to you. But you cannot deny that some of the odds above are very tempting.
I'll leave it there for now. Good luck with your bets!
AUGUST
Sportsbook of the Month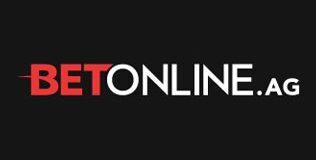 Welcome Bonus
50% up to $1,000
Read Review
Visit Site