Sleeper Picks for the 2020 NASCAR Hollywood Casino 400

I'm hoping my sleepers for the 2020 Hollywood Casino 400 do even better than last week's choices.
Aside from correctly picking Chase Elliott as the winner of the Roval 400 in my betting preview of the race, I also tipped +5000 shot Erik Jones and +2000 prospect Kurt Busch to have good days at the office in my Roval 400 sleepers piece. Jones finished 3rd, while Busch finished 4th.
Once again, Busch makes his way into my NASCAR Cup Series Playoffs sleeper picks. With so much at stake in the first race of the Round of 8, I'll be explaining why the Chip Ganassi driver is worth a shot. I will also be covering three other drivers with value ahead of Sunday's event at the Kansas Speedway.
If you're betting on the 2020 Hollywood Casino 400, keep reading to see what I have in store for you.
Kurt Busch +2000
Busch's win at his home track in Las Vegas sends him into the Round of 8.
That was one hell of a victory for the 42-year-old, who saw his brother, Kyle, eliminated following a bad day at the office last weekend in Charlotte. The 2004 Cup Series champion is still capable of pulling wins out of the bag, but the question is, can he do it in Kansas?
Well, Busch has never won on this track. But he was also winless at Vegas until a couple of weeks ago, right? Right. And you can't say that his record at this 1.5-mile tri-oval is anything but solid.
Busch has finished 9th, 4th, 7th, 18th, 8th, and 2nd in his last six here. He has an average finish of 15.14 from 29 career starts, and I think he will be up there with the leaders on Sunday night.
His finishes of 1st and 4th from his last two races in 2020 further suggest that Busch at +2000 could be a great bet.
Alex Bowman +2000
Bowman has one top-5 and four top-10s in his last six races at the Kansas Speedway.
Driving the number 88 car this weekend, no one is really expecting much from the Hendrick Motorsports man. But do his odds of +2000 ring a bell for you? Personally, I think they are worth a look.
Bowman came agonizingly close to winning the Digital Ally 400 in May 2019 but had to settle for second place. That was a very encouraging drive, considering he led for 63 laps from a starting position of 5th.
The 27-year-old finished 11th at the 2019 Hollywood Casino 400 but posted 8th in this year's Super Start Batteries 400.
Surely worth a couple of dollars?
Erik Jones +2500
Jones' odds to win the 2020 Hollywood Casino 400 are an attractive +2500. Could he be the latest upset winner of this campaign?
Well, he has three top-5s and five top-7s from his last five races at Kansas. He has finished 5th, 7th, 3rd, 4th, 7th from July's race to 2018's KC Masterpiece 400. That's an excellent indicator of form, and it makes my case for Jones being a Hollywood Casino 400 value pick much easier to argue.
Jones' playoff form in 2020 has been awesome, too. He finished 3rd at Charlotte last weekend, 2nd at Talladega, 8th at Las Vegas, 3rd at Bristol, and 4th at Darlington.
The youngster is not in with a chance of lifting the Bill France this season, but as long as he is on the track, he has a real shot at winning a race. Can the Hollywood Casino 400 be that race?
Clint Bowyer +2800
Bowyer will retire from Cup Series racing at the end of the season when his contract with Stewart-Haas expires.
A full-time Cup competitor since 2006, things will look a little different without him on the grid next season. He enters this race with just four more opportunities to grab the 11th victory of his career.
Bowyer's odds of +2800 are worth considering ahead of Sunday's Hollywood Casino 400. Not only is Kansas Speedway his home track; Bowyer has had some solid results here over the years. Finishes of 5th, 8th, and 14th from his last three starts at Kansas are good, and an average finish of 15.63 from 24 Cup Series starts is, too.
Can Bowyer win his final race at Kansas? Odds of +2800 say he can.
More NASCAR Hollywood Casino 400 Odds and Bets
I hope you liked my sleeper picks for Sunday. If you're getting on any of them, I'll keep my fingers crossed for you.
Now, perhaps you did like one or two of the drivers above. Then again, perhaps you didn't. Whether you are going for any of the odds above or not, I would recommend checking out my Hollywood Casino 400 Betting Preview. I provide more odds as well as my top pick for the race in that piece, so check it out if you have not yet had your fill of NASCAR betting material.
That's all from me for this week. I'm looking forward to sitting down with a cool drink and watching the race this Sunday. How about you?
If you are lucky enough to be attending the race, I hope it's an awesome day. If not, I guess you'll probably be getting your bets down with these safe online sportsbooks and kicking back in front of the TV? Both sound good to me.
Enjoy the race!
AUGUST
Sportsbook of the Month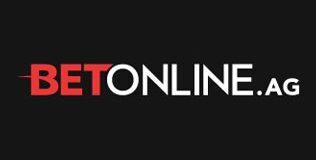 Welcome Bonus
50% up to $1,000
Read Review
Visit Site