NASCAR Cup Series DFS Picks for Richmond – Saturday, September 11 (2021)

The first race of the 2021 NASCAR Cup Series playoffs saw many playoff drivers run into trouble. Because of that, a lot of drivers are facing pressure this weekend at Richmond Raceway.
They need a strong run to put them in position to advance to the Round of 12.
This weekend, the Cup Series returns to Richmond for the second time this season. The 0.75-mile short track takes place Saturday, September 11 at 7:30 p.m. ET on NBCSN.
I'm usually playing my hand at the best NASCAR betting apps, but I'm going to give daily fantasy NASCAR a try moving forward.
Here are my top NASCAR DFS picks for this weekend's race, along with my favorite lineup.
Martin Truex Jr. ($10.2k)
This was a toss-up between the top three drivers at Joe Gibbs Racing. Martin Truex Jr. had the cheapest price and truthfully, I feel the most confident with him.
Over the last nine Richmond races, Truex has been dominant. The driver of the No. 19 Toyota has two wins in that stretch, but it could easily be more.
Even when he doesn't win races, Truex racks up the laps led.
2016 Richmond 2: 193 laps led
2017 Richmond 1: 0 laps led
2017 Richmond 2: 198 laps led
2018 Richmond 1: 121 laps led
2018 Richmond 2: 163 laps led
2019 Richmond 1: 186 laps led (Win)
2019 Richmond 2: 109 laps led (Win)
2020 Richmond 1: 0 laps led
2021 Richmond 1: 107 laps led
This weekend's race is 400 laps. That means Truex has led at least a quarter of the race in seven of his last nine appearances at Richmond. It's truly unbelievable how dominant he has been.
It certainly doesn't hurt that Truex has been one of the best drivers this season on tracks that use the 750-horsepower package. And yes, the Cup Series will use the same package this weekend.
I'm sure some people may be a little worried about Truex starting third, but it doesn't matter when you lead so many laps.
Putting Truex in your lineup is a no-brainer this weekend. I expect him to lead a lot of laps and compete for the win.
Matt DiBenedetto ($8.1k)
Matt DiBenedetto is a fan favorite and everyone wants to see him compete for wins. While DiBenedetto failed to make the playoff this season, I still expect him to run strong this weekend at Richmond.
Before this season, his track record at Richmond was pretty weak to say the least. In 11 career starts, he finished no better than 14th. However, DiBenedetto showed up and finished ninth in the first Richmond race this season.
The run was no fluke either. He started 16th and had an average running finish of 11th. It was nice to see him show some improvement at the track.
In his time with Wood Brother Racing, we've seen DiBenedetto excel on flat tracks. Last season, he finished top 10 at Pocono, New Hampshire, Phoenix, and twice at Martinsville. He hasn't been as successful this season, but his one top 10 on flat tracks came at Richmond.
I think everyone needs DiBenedetto in their lineup this week because of his starting position.
He'll roll off the grid 28th on Saturday. That may not help when it comes to winning the race, but that's perfect for a DFS lineup. He definitely has top 10 potential. He may very well gain the most spots in Saturday's race.
DiBenedetto is coming off back-to-back finishes outside the top 20. Before that, he had six straight finishes of 11th or better. It's time to regain that momentum and show people that he can compete.
He is my favorite driver in the mid-tier price range.
Brad Keselowski ($9.3k)
Brad Keselowski is certainly not having the season he was hoping for.
The driver of the No. 2 Team Penske Ford sits eighth in the points and his 14.3 average finish would mark his worst season since 2013. Well, it's a good thing Keselowski has one of his best tracks coming up.
Richmond has been one of Keselowski's best tracks in his Cup Series career. He won his first race at the track in 2014. He flat out obliterated the field, leading 383 of 400 laps.
I know people like to avoid the pole sitter, but imagine missing out on those laps led as well as 98 fastest laps.
Since 2017, Keselowski has continued his Richmond success.
| | | | |
| --- | --- | --- | --- |
| Race | Starting Position | Finishing Position | Laps Led (of 400) |
| 2017 Richmond 1 | 15th | 2nd | 110 |
| 2017 Richmond 2 | 15th | 11th | 9 |
| 2018 Richmond 1 | 28th | 8th | 0 |
| 2018 Richmond 2 | 7th | 9th | 67 |
| 2019 Richmond 1 | 8th | 7th | 31 |
| 2019 Richmond 2 | 1st | 4th | 89 |
| 2020 Richmond 1 | 9th | 1st | 192 |
| 2021 Richmond 1 | 20th | 14th | 25 |
This season, Keselowski probably had a top-five car but he got caught a lap down during a cycle of green-flag pit stops.
I know it's tough to trust Keselowski with his 2021 struggles, but we've seen him excel on tracks he has historically run well at. He also has three finishes of fourth or better on flat tracks this season.
Keselowski starts seventh on Saturday, but I expect him to lead laps and compete for a top-three finish.
Top NASCAR DFS Lineup for September 11
Martin Truex Jr. ($10.2k)
Matt DiBenedetto ($8.1k)
Brad Keselowski ($9.3k)
Ross Chastain ($7.2k)
Austin Dillon ($8.4k)
Ricky Stenhouse Jr. ($6.7k)
Martin Truex Jr. and Brad Keselowski are my favorite NASCAR DFS picks, with Matt DiBenedetto being my favorite value. The first two should lead laps and compete for the win, while DiBenedetto runs in the back half of the top 10.
Ross Chastain, Austin Dillon, and Ricky Stenhouse Jr. round out my lineup.
Chastain finished third last week at Darlington and should carry his momentum into Richmond. He finished 15th here in the Spring, but he has three top-five finishes at Richmond in the Xfinity Series.
Last season, Dillon had a car that could've won at Richmond. He led 55 laps and ultimately came home fourth. A 10th place finish this season gives him four top 10 finishes in the last five Richmond races.
He starts 19th on Saturday but should compete for a top 10 finish.
Lastly, we have Ricky Stenhouse Jr. Stenhouse doesn't have a ton of success at Richmond, but he did finish fourth there in the Spring race in 2017.
He should have a good chance to outperform his 23rd starting position. Stenhouse has five consecutive finishes of 18th or better at Richmond.
I think this lineup has its main contenders with a solid group of drivers who should finish higher than they started.
Betting on the 2021 Federated Auto Parts 400 Salute to First Responders
When it comes to the race winner, Martin Truex Jr. is my top bet. I also obviously love him for DFS purposes, so perhaps you can use him both in daily fantasy and at your favorite betting sites.
He always runs strong at Richmond and is one of the best at 750 horsepower tracks. I like him in both DFS and sportsbooks.
The other drivers should give you an opportunity to earn some money.
If you want to take things to the betting realm, be sure to check out Adam Haynes' betting picks and predictions for the 2021 Federated Auto Parts 400.
AUGUST
Sportsbook of the Month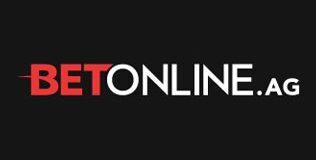 Welcome Bonus
50% up to $1,000
Read Review
Visit Site