NASCAR Cup Series DFS Picks for Texas – Sunday, October 17, 2021

I went into last week with a ton of confidence in my lineup. I was feeling even better when my top two drivers finished first and second in Stage 1. Then, Chase Elliott crashed and A.J. Allmendinger had an engine issue.
At least Matt DiBenedetto salvaged a sixth-place finish.
This week, the Cup Series will race at Texas Motor Speedway. Texas is all about track position, so a driver starting in the back may need to play a different strategy to get to the front.
Saying that, here are my DFS picks for Texas.
Kyle Busch ($9.8k)
All season, Kyle Busch's strength has been the tracks that use the 550-horsepower package. If he could survive the first two rounds of the playoffs, they'd be in good shape heading into the Round of 8.
He made it through and is now on people's championship radar.
Busch comes to a Texas track that has treated him well in the past. He has four victories at the track, most recently coming in last fall's playoff race.
Even when he isn't winning, Busch is running up front and leading laps.
2018: 116 (of 334)
2018: 0
2019: 66
2019: 18
2020: 11
2020: 90
Those laps led are important to note because Busch starts third on Sunday. There isn't much opportunity for place differential, but the laps led will even things out.
Another big thing going in Busch's favor is his success on 1.5-mile tracks. Since finishing 10th at Homestead earlier this season, Busch has not finished outside the top-five on a 1.5-mile track. That's the kind of success that has him in championship contention.
If Busch can take the lead early, it may be a long day for the competition.
Kurt Busch ($8.7k)
From one Busch brother to another.
Kurt Busch may no longer be in the playoffs, but he remains a strong contender. Before running 25th last week at the Charlotte Roval, Busch had back-to-back top 10 finishes to start the Round of 12.
In 36 starts at Texas, Busch only has one victory and three top-five finishes. He doesn't typically have race-winning speed, but Busch is extremely consistent.
He has finished between seventh and 10th in 11 of his last 13 Texas starts.
Busch may not be the favorite to win, but his top 10 bet is one of my favorites this weekend.
Oh, and it isn't just the car. Busch finished top 10 in his final four starts at Texas with Stewart-Haas Racing. He has four straight top 10 finishes at the track with Chip Ganassi Racing.
This season, Busch's lone win came on a 1.5-mile track in Atlanta. He has top 10 finishes at Homestead and Las Vegas.
I'm pretty high on Busch in DFS because he starts 17th. He should get you a decent amount of points on place differential.
We're likely looking at a top 10 finish for Busch, but it wouldn't shock me to see him work his way into the top-five.
Austin Dillon ($7.5k)
Austin Dillon isn't a flashy pick but every couple of races, he'll surprise everyone and run well into the top 10. I have a feeling this could be one of those races.
Last summer, Dillon was running just outside the top 10 when a caution flew with about 25 laps to go. Knowing tires weren't as important, Dillon's team opted for two instead of four. The move gave them the lead.
Dillon went on to hold off the drivers with four fresh tires to score the victory.
Including the victory, Dillon has finished better than 14th in six of his last seven starts at the track. However, that's not the main reason I'm high on him this weekend. Instead, I'm looking at Dillon's numbers on low-wear 1.5-mile tracks.
Let's check out his finishes this season on the track type.
Las Vegas: 12th
Kansas: 10th
Charlotte: 6th
Las Vegas: 13th
While not a 1.5-mile track, Dillon also had a top-five car at a low-wear track in Michigan. Unfortunately, a crash midway through the race took him out of contention.
Dillon will start Sunday's race in 15th. He has top 10 potential and could strategize his way into the top five.
Top NASCAR DFS Lineup for October 17
Kyle Busch ($9.8k)
Kurt Busch ($8.7k)
Austin Dillon ($7.5k)
William Byron ($9.6k)
Ricky Stenhouse Jr. ($7.2k)
Ryan Newman ($7k)
Every DFS lineup needs a top driver that can win. That's exactly what Kyle Busch represents. Kurt Busch and Austin Dillon are more so for point differential but if things fall their way, they could have a great finish.
William Byron is no longer in the playoffs but I wouldn't let that stop you.
He has been money on tracks that use the 550-horsepower package this season. He won at Homestead and likely had the best car at Pocono, Michigan, and Las Vegas.
That's why he is one of my sleepers.
Byron starts 12th and should challenge for a top-five finish.
Ricky Stenhouse Jr. is another one of my sleepers. We're not looking at a race-winner, but Stenhouse has four finishes of 13th or better on 1.5-mile tracks this season. He has also finished 16th or better in eight of the last 12 Texas races.
That is big to note as he starts 27th on Sunday.
It's not exactly a great feeling when you have to include Ryan Newman in your DFS lineup. However, Newman has five straight finishes of 19th or better at Texas. You'll have a great opportunity for place differential, as he starts 31st.
Betting on the 2021 Autotrader EchoPark Automotive 400
Texas is one of those tracks that can produce a surprise winner. Austin Dillon did it last summer and Kyle Busch ended his winless season with a win in last fall's race.
I still think drivers like Busch, Kyle Larson, and Ryan Blaney are the ones to go with, but don't be afraid to pick a few long shots.
Bettors can pick those longshots or favorites on the top NASCAR betting sites.
AUGUST
Sportsbook of the Month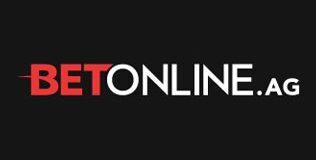 Welcome Bonus
50% up to $1,000
Read Review
Visit Site