Sleeper Picks for the 2020 NASCAR Bank of America Roval 400

Sleeper picks for the 2020 NASCAR Bank of America Roval 400? I got some. In fact, I have four drivers that could very well make some noise at the Charlotte Motor Speedway's "Roval" road course this Sunday, October 11.
In case you weren't aware, the Roval 400 is a fairly new edition to the Cup Series calendar. Only two previous races have been run, in 2018 and 2019. Given the fact that there is little track history to go off, there is potential to make some money from some of the more outstanding odds on offer for this Round of 12 playoff race.
I'm going to run through my top four Roval 400 sleepers, starting off with a guy that we don't really get to see in these big odds pieces that much.
Kyle Busch +1600
That's right, the 2019 Cup Series champion Kyle Busch.
Busch is priced at a pretty attractive +1600 to win at Charlotte Roval this weekend, and that has to get the old synapses firing. Before I get into why he should be considered a value bet for the Bank of America Roval 400, I'll explain the reasons for Busch's fairly generous odds.
OK, let's look at it like this. First, Busch is -21 points from the Round of 8 cutoff line. He has failed to win a single race this season, having to settle for watching older brother Kurt get the job done in their hometown of Las Vegas. Factor in Kyle's average finish of 34.50 from two races run at the Roval, and you can understand why he is not higher up the list.
But I believe that the oddsmakers are putting too much emphasis on his past performance at Roval. There have only ever been two races at Charlotte's road course. Dig a little deeper and you will find that Busch has the 11th best record at road courses in the history of NASCAR with four wins, eleven top-5s, and nineteen top-10s. This has to make him worth a couple of dollars for this race.
Of those road course wins, Busch has two wins apiece at Sonoma and Watkins Glen. Last year, he finished 2nd at Sonoma, which was his best result on these types of track since finishing runner up at the Glen in 2015.
At Charlotte, he has one win, four top-5s, four top-10s, and has led for 541 laps. That's more than any other driver since February 2017.
Have I made a good case for Busch? I'll let you be the judge of that.
Kurt Busch +2000
Is there an argument as compelling to make for the other Busch brother in this race? Maybe not, but I still think he should be in contention for a spot on your shortlist.
Busch has already advanced to the Round of 8 thanks to his stunning victory in Las Vegas in September. Despite coming in as 0 for 21, and with no better finish than fifth since 2006, the 42-year-old NASCAR veteran got the job done on home ground.
Can Busch recapture that spirit to win just the third edition of the 2020 Bank of America Roval 400? Well, he finished 5th in the first edition of the race a couple of years back. He is the ninth-best driver at the Oval since February 2017 with one top-5 and four top-10s. Oh, and Busch is the 31st best driver on road courses in NASCAR history with one win, eleven top-5s, and 21 top-10s.
A good +2000 bet, with all things considered.
Erik Jones +5000
Next up is Erik Jones, who comes in at a very tempting +5000.
Naturally, this bet is going to be a long shot. Jones' record at the Charlotte Roval from both starts isn't great. He registered a DNF in 2019, and a bad spin the year prior led to a 30th place finish in the first edition of the race.
But Jones is great value at these odds. He has a solid record on road courses that you should take into account. For example, he finished 11th at the Daytona Road Course in August. He bagged 4th at Watkins Glen and 8th at Sonoma in August and June of 2019, respectively. And before that, Jones finished 5th and 7th at the Glen and Sonoma in those two races in 2018.
His best finish in Charlotte was 7th in his maiden race back in 2017. In 2020, he finished 11th in both the Coca-Cola 600. Since then, he has been threatening to do something special. He has finished 4th at Darlington, 3rd at Bristol, and 2nd at Talladega in his last five races, proving his late-season form.
Last week's runner-up finish was especially encouraging and reinforces his status as a steal at these odds.
Ricky Stenhouse Jr. +15000
With an average finish of 15.29 at Charlotte's main track, Stenhouse has enjoyed some good days here.
4th at the Alsco 400 in May, Stenhouse did one better than his 5th place finish in 2019's Coca-Cola 600 to record his best result on the track. Previously, it had been 10th in 2018's Coca-Cola 600.
As I mentioned earlier, the Oval is different to the Roval. At the latter, Stenhouse finished 17th in 2019 but was wiped out the year before. That DNF has certainly led to his odds being bumped up ahead of Sunday's race.
Stenhouse is not going to be a frontrunner for this race. I think that's clear for all of us to see. But if you want to put some cents down on a driver from the back of the field having a good day, I think Stenhouse is the mega long shot to go after.
More 2020 Bank of America Roval Bets
Well, that's my sleepers for the Roval 400 laid out on the table. Let's see how these guys get on this Sunday.
There is a fifth and perhaps more important driver to mention ahead of Sunday's race at Charlotte. You can find out what I mean by reading my 2020 Bank of America Roval 400 preview now. My top bet is included in that piece.
With that, I'm am off to grab a much-needed coffee. Good luck with your bets!
AUGUST
Sportsbook of the Month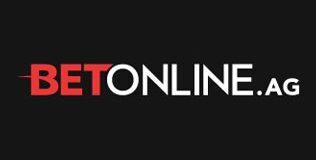 Welcome Bonus
50% up to $1,000
Read Review
Visit Site