Sleeper Picks for the 2020 NASCAR Autotrader EchoPark Automotive 500

The 2020 Autotrader EchoPark Automotive 500 goes down at the Texas Motor Speedway Sunday's this Sunday, October 25.
This the first of three remaining NASCAR Cup Series Playoffs races that will determine who wins the Bill France Cup. As a result, our chances of nailing another longshot winner is dwindling.
I'll be looking at sleepers for the 2020 Autotrader EchoPark Automotive 500 today to identify a few drivers that could upset the apple cart in the Lone Star State. This week, there are four names to share with you that I think are reasonable long shot NASCAR picks at +2000 and above.
Without further ado, let's get down to my sleepers for Texas this Sunday.
Erik Jones +2000
Let's start with Jones, who comes in at odds of +2000 to win the 2020 Autotrader EchoPark Automotive 500.
Jones has a very impressive return at the Texas Motor Speedway, having only finished outside of the top 12 once in eight races. Could this be the event where Jones captures his first win at Texas? Of the four sleepers on this list, he certainly has one of the best records.
Jones' best finish is 4th, which he achieved in three consecutive races between April 2018 and March 2019. He finished 10th in last year's edition of this race but bettered that with a 6th place finish at the O'Reilly Auto Parts 500 in July.
The Joe Gibbs racer has two runner-up finishes as well as one third-place finish from his last five races this season. He is in noticeable form, and could pull off the upset.
A win has eluded Jones thus far in 2020, but could this be the race where he shines? His track record suggests that Texas gets the best out of Jones, and I expect him to compete for a top-5 place, at the least.
Kurt Busch +2500
Kurt Busch is the only driver on this list with a chance of making the next round of the Cup Series Playoffs.
At odds of +2500, I think he deserves a mention as a sleeper for Texas. Surprisingly, Busch's average finish of 8.43 from his last seven races is better than Jones' (8.57), who comes in more expensive at +2000.
I have frequently recommended bettors to consider Busch as a driver to watch this year, and he proved that by winning the 2020 South Point 400 in Las Vegas. But how much more does he have in the tank?
Busch finds himself with a lot of work to do if he wants to join Joey Logano in the Championship race at Phoenix. He is currently 8th in the Round of 8 and must make up a significant deficit if he is to progress. Put simply, he needs a big, big performance in Texas if he is to stand a chance. The best way of realizing his ambitions of competing for the Bill France is, of course, by winning this race.
Can Busch win in Texas? Well, he has one win here which came in the 2009 Texas 500. Since then, his best finish has been 7th.
He has failed to finish inside the top ten just once in his last ten races, and I think a top-5 finish, at worst, is achievable. But it's up to you whether you fancy his chances of winning.
Aric Almirola +3300
Almirola's odds to win the Autotrader EchoPark Automotive 500 are not bad at all. You can get +3300 on the Stewart-Haas man crossing the line first, and I think he is being slept on a little at that price.
Why? Well, given that he finished 2nd in last year's race and has an average finish of 13.14 from his last seven races here, he is one to watch. One top-5 and four top-10s are no mean feat, so I expect to see him challenging from the upper-middle of the pack.
Almirola has never won in Texas, with 2019's runner-up finish his best in 19 races. Four of the five starts under the Stewart-Haas banner have yielded finishes of 10 or better.
His results since leaving Richard Petty Motorsports are much better than his career average of 17.68 might indicate. If he gets off to a good start, we should see him looking to establish himself in the top three.
Will Almirola be your pick for the 2020 Texas 500?
Clint Bowyer +3300
Finally, we have Clint Bowyer at +3300 with NASCAR sportsbooks online.
Why does Bowyer make this list, you might ask? I believe he deserves a shout due to some pretty impressive results since 2017.
Bowyer is, of course, retiring from Cup Series racing at the end of the season. It would be an incredible way to bow out if he could win Sunday's race. The question is, can he do it?
Well, I'm not majorly keen on Bowyer winning at Texas. But I do think he is a good bet to finish among the top five drivers.
With an average finish of 15.38 in his 29 starts at the "Great American Speedway," he might not the first guy you look to. But the 39-year-old has a habit of popping up and surprising us when we least expect him to do so. Take last year's O'Reilly Auto Parts 500, for example, when the Kansas-native clinched 2nd.
Bowyer's odds are pretty nice for an experienced driver that has finished 2nd, 11th, and 11th in their last three races at Texas.
Betting the 2020 NASCAR Autotrader EchoPark Automotive 500
What do Erik Jones, Kurt Busch, Aric Almirola, and Clint Bowyer have in common?
That's right, they all make my sleepers for the Autotrader EchoPark Automotive 500 this weekend. Of course, if you are a bit old school, you might refer them to sleepers for the Texas 500.
Whatever way you like to refer to this race, I'm sure we can all agree that it usually one of the best on the Cup Series calendar. I don't want to get my hopes up too much, but I'm expecting excitement this Sunday.
If you're not keen on my value picks for this race, why not check out this Autotrader EchoPark Automotive 500 betting preview I put together earlier? You will find a full list of odds for NASCAR's Texas event, as well as my top pick for the race.
That's me done with my NASCAR picks for another week. Let's catch up next week where I will be analyzing the odds for the Xfinity 500, as well as revealing my main pick and sleepers for Martinsville.
Enjoy the race!
August
Sportsbook of the Month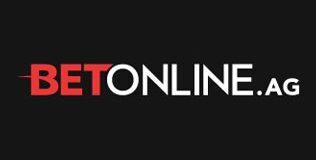 Welcome Bonus
50% up to $1,000