Naoya Inoue vs. Michael Dasmarinas – June 19, 2021

There are few fighters that I would drop everything to watch, even if they were fighting their own shadow.
One of them is Japan's Naoya Inoue, who takes on Michael Dasmarinas of The Philipines this Saturday, June 19, at Virgin Hotels Las Vegas. The man aptly known to fans as "The Monster" puts his WBA (Super), IBF, and The Ring bantamweight titles on the line against Dasmarinas on the night.
Today, I'll be providing my predictions and betting pick for Inoue vs. Dasmarinas, as well as the odds and best bets for the fight.
You can also expect some analysis of the matchup with some betting tips for Inoue vs. Dasmarinas that will hopefully help you win some money on the bout.
Let's get started with who takes the "W" in Vegas this Saturday.
Inoue vs. Dasmarinas – Who Wins?
It will take either a very brave or exceptionally naive pundit to make any predictions for Inoue vs. Dasmarinas that go against the Japanese destroyer.
Unfortunately for the Filipino, I don't see this fight getting past the third round. Inoue's power is phenomenal, and when mixed with his incredible ability to set traps for his prey, it usually ends up one way.
I'll discuss more on my betting pick for Inoue vs. Dasmarinas after we've covered the gambling side of things.
Latest Odds for Inoue vs. Dasmarinas
Michael Dasmarinas to Win
+850
Inoue's odds to beat Dasmarinas come in at -2000 with BetUS.
That means you must stake $2000 to win $100. If you're like me, there is no way in a month of Sundays that these odds are going to do it for you. Therefore, the next logical step is to size up Dasmarinas' odds to beat Inoue.
Now, those odds come in at +850, which look big and juicy,
Well, that is until you consider that "Hot and Spicy" is 30-2-1 and has mostly fought in the Philippines throughout his career. He has no real names on his resume and faces arguably the best fighter on the planet, pound for pound, in his first championship scrap.
If you're gambling on Inoue vs. Dasmarinas, it's best to treat this as a mismatch.
Therefore, you're going to have to get creative with your bets to stand any chance of making a decent profit on the fight.
With that in mind, let's move on to betting on one of the top boxing matches in June 2021.
Top Bets for Naoya Inoue vs. Michael Dasmarinas
Inoue to Win in Rounds 1-3
TBD
Inoue to Win in Round 1
TBD
I have picked the bets for Inoue vs. Dasmarinas, as you can see.
Unfortunately, the prop bets markets are not open as I write this, which means I can't share the odds with you. But make sure to check in with the top online sportsbooks for updates. I'll be sharing the best of them with you a little later.
So, the bets above are pretty self-explanatory. Inoue wins by KO/TKO and gets it done early.
Here's why I'm confident in a straightforward victory for the Japanese superstar.
Why Inoue Beats Dasmarinas
I have two major predictions for Inoue vs. Dasmarinas to consider if you are looking to bet on the fight.
The first is that Inoue will KO/TKO his man. The second is that he will get it done very early.
Now, there is a chance that Inoue is looking to get some rounds in the bank against the Filipino, and this is something I considered.
But I concluded that he's going out there to add another highlight-reel stoppage to his library of sensational finishes.
The Japanese star battered Jason Moloney en route to a seventh-round KO in October, and the Aussie is a step above Dasmarinas. Inoue, ranked 2nd in the official ratings of The Ring, will make some of the easiest money of his career this Saturday and will surely finish his man much quicker than he did when he faced Moloney.
I recommend ignoring any betting tips for Inoue vs. Dasmarinas that don't end in a stoppage for the champ that leads to an early knockout.
Where to Bet on Inoue vs. Dasmarinas Online
If you're looking to wager on the Naoya Inoue vs. Jason Dasmarinas fight this Saturday, you can do so online.
I mentioned sharing the best sites to bet on Inoue vs. Dasmarinas a little earlier, so make sure to check them out. You'll find the regular markets as well as some props for the bout a little closer to fight night.
Good luck with your bets!
AUGUST
Sportsbook of the Month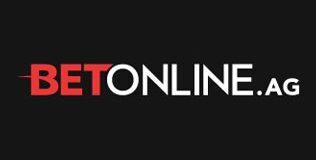 Welcome Bonus
50% up to $1,000
Read Review
Visit Site