Monday Night Football Player Props for NFL Week 7 – Bears vs. Rams

The last game of the week in the NFL goes down in L.A. where the 4-2 Rams host the 5-1 Chicago Bears. It's a bigger game that it sounds, to be honest.
Chicago is undefeated in the NFC and have the 4-1 Green Bay Packers breathing down their neck in the NFC North. A loss here has them lose their grip on a potential division title, not to mention a shot at the top seed in the conference.
The Rams may be even more desperate. They have a tiny edge at home and have looked solid to start 2020, but a third loss would send them closer to the bottom of a crowded NFC West.
Good luck picking this one, friends. Of course, if you go that route, consider leaning on our week 7 Bears vs. Rams betting pick.
Personally, I choose to target the game within the game. That comes in the form of player props for MNF. With that, here's a look at my favorite Monday Night Football player props for NFL week 7.
Jared Goff Over 0.5 Interceptions (-134)
I don't know about you, but I don't really trust Jared Goff. I particularly don't have a ton of faith in him when he faces good defenses.
Goff hasn't taken amazing care of the football in 2020, either. He's tossed four picks on the year, and has turned the ball over at least once in four of six games.
Against a rock solid Bears defense, I tend to think he'll let one get away from him.
Goff has faced the Bears twice over the last two seasons, and it hasn't gone well. He threw four picks and ate three sacks in a troubling loss in 2018, and tossed another pick in a pretty ineffective start in 2019.
Not only has this matchup not been great for Goff, but Chicago is plenty active with five picks in six games. I wouldn't be shocked if they got multiple picks in a tense setting.
Jared Goff Under 1.5 Passing Touchdowns (+129)
It's back to the Jared Goff well I go for another one of my favorite week 7 MNF player props. Goff is a fine quarterback, but the guy tends to need everything going right to succeed at a high level.
I don't think Monday's battle with a strong Bears defense presents a soft challenge in any regard. The Bears create chaos, opposing quarterbacks have a collective 73.5 rating, and nobody has allowed fewer passing touchdowns.
In short, they're good.
How the 5-1 Bears rank in the NFL on defense through 6 games…
5.15 yards per play allowed (6th)
4.26 yards per carry (15th)
6.14 yards per pass (5th)
6.85% sacks per pass (15th)
31.8% on third down (2nd)
36.4% in the red zone (1st)
19.3 points per game (7th)

— Kevin Fishbain (@kfishbain) October 20, 2020
Goff has also never thrown a touchdown against them, and he'll be up against it in week seven. Oh, and they tighten up in the red-zone as well as anyone. If Goff isn't dropping bombs and his receivers can't turn big plays into touchdowns, I just am not seeing a clear path to multiple scores through the air.
On top of all that, you can get this prop at a cool +129.
Nick Foles Over 0.5 Interceptions (-152)
Jared Goff is not the only quarterback that should struggle on Monday Night Football in week seven. Nick Foles will also probably have a tough time.
Not only does he have to survive Aaron Donald and L.A.'s pass rush (5th in sacks), but he has to steer clear from stud corner Jalen Ramsey in coverage.
It's just not an ideal spot (on the road, mind you) for him to try to play some of his best football of the season. Foles was quite erratic to this point, anyways, as he'd tossed a pick in all four of his 2020 appearances.
Let's make it five straight, shall we?
I see no reason to run away from this prop. Yeah, it's a bit thick in terms of the odds, but -152 is plenty fine for a prop bet I think converts. Foles is just a guy who can be a bit careless at times, he can be a little off with his timing, and he can be forced into really stupid mistakes.
Sometimes Foles rises up and is weirdly unstoppable, but this doesn't feel like one of those spots.
Summary
I'll stop with three NFL player prop bets for Monday Night Football in week seven. At the moment, there are enough player props to target online, but these three are the only ones that really stand out to me.
They're presently littered across the web at a bunch of different websites, but once MNF props go live, your best place to bet on these types of wagers is going to be BetOnline.
If I see more Monday Night Football player props pop up and I think they're worth attacking, I'll circle back and update this post.
Beyond that, I like these three props, and hope they serve you well. For more insight on all of week 7 in the NFL, hit our NFL picks link at the top of this post.
AUGUST
Sportsbook of the Month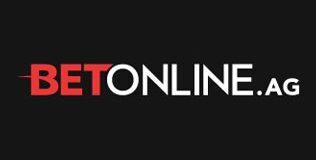 Welcome Bonus
50% up to $1,000
Read Review
Visit Site