Monday Night Football Player Props for NFL Week 15, 2020 – Steelers vs. Bengals

Monday Night Football was on fire last week. I doubt anyone expected meeting number two between the Baltimore Ravens and Cleveland Browns to be one of the better games of the year.
First, because the first meeting was a total blowout, and second because the Browns are part of it.
But that wasn't just one of the best games of the 2020 NFL season. It was the best game of this season.
It also made for some fun Monday Night Football player props betting, as I scored wins with Lamar Jackson's rushing yardage (-110), Kareem Hunt's catches (+140), and Jarvin Landry's reception count (-130) to pull out a 3-2 record on the night.
This week's MNF player props won't possibly be as exciting. Sad, but true, as the Pittsburgh Steelers are poised for a huge bounce-back game against the lowly Cincinnati Bengals.
But that's just the thing. You can certainly place a bet on this game, but you won't get much in return for backing the Steelers, and the spread and total could be tricky.
Instead, it may make sense to just bet on Week 15 Monday Night Football player props. If you're ready to roll the dice a bit, join me as I look at my favorite bets for the night.
Ben Roethlisberger Over 2.5 Passing Touchdowns (+135)
Big Ben has certainly been less than stellar in recent weeks. Pittsburgh saw their perfect 11-0 record kicked to the curb two weeks ago, and he's been tossing picks (five in his last four games) left and right.
One could suggest Ben Roethlisberger is trending downward at age 38, and to a certain degree, that's probably correct. But the majority of these games have come against good defensive teams in Baltimore, Washington, and Buffalo.
Roethlisberger gets the mother of all "get right" spots in week 15, when he travels to Cincinnati to battle the Bengals.
Cincy is down to their third string quarterback, and they remain quite bad defensively. They let the Cowboys hang 30 on them two weeks ago, and the last time Roethlisberger faced them (week 10), he dropped 33 yards and four touchdowns on them.
Something similar is in line on MNF, so three or more scores at these +135 odds feels like a terrific bet.
Ryan Finley to Throw Over 1.5 Interceptions (+150)
This is a pretty good day to bet on the Steelers, and if you're closing out your week with the Steelers defense in your season-long fantasy football leagues, you should feel pretty good.
Ryan Finley got a shot to prove he belonged in the pros last year, and the results suggested he simply does not. Everyone got a pretty clear indication of what the Bengals thought of him a couple of weeks ago, too, when he was passed over by Brandon Allen to replace an injured Joe Burrow.
It's always possible Finley plays out of his mind, but even if he does put up some numbers, I'd still think he ends up having some issues here.
Pittsburgh's defense remains very active (1st in sacks), and they've especially been harrowing on opposing passers. At the moment, they lead the league in opposing quarterback rating allowed, as well as the most interceptions.
It's a brutal matchup for a guy who has tossed a pick in two of three appearances so far in 2020, and tossed two more interceptions in three starts last year.
This isn't a gimme prop bet by any means, but the pricing makes it one worth targeting at your favorite football betting websites.
Diontae Johnson Over 62.5 Receiving Yards (-112)
You could also bet on whether or not Johnson tops 5.5 receptions (-128 for the Over), but this feels like the safer bet.
The guy is very involved in what the Steelers do offensively, and he can work magic with the ball in his hands.
Drops were an issue last week, but he's still been sought relentlessly, drawing 10+ targets eight times on the year.
His hands cost him dearly last week, yet he still saw seven passes come his way. The Steelers know they need this guy confident for the playoffs, so don't be shocked if they go right back to him in this one.
This is a matchup Johnson should thrive in, and he unsurprisingly smoked the Bengals to the tune of a 6-116-1 line back in week 10. Johnson has also safely topped this yardage mark six times in 2020.
Summary
This is going to be an ugly, one-sided game. I have zero interest in betting on the Bengals in a positive fashion, and the Steelers have yet to prove they can run the football.
That really just leads me to some Steelers passing game options, and betting against Ryan Finley in some capacity.
Once you factor in the odds, the three player props for MNF above stand out above all the rest.
Hopefully these can deliver, and make an otherwise forgettable game a bit more memorable. Of course, if you want to bet on the Steelers vs. Bengals more traditionally, or you are building MNF DFS rosters, hit the links below for some extra advice.
September
Sportsbook of the Month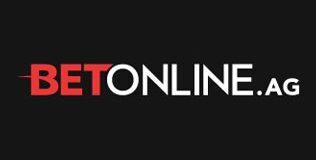 Welcome Bonus
50% up to $1,000