Top MMA DFS Picks for UFC 266 on Saturday, September 25 (2021)

Last week was almost glorious. My MMA DFS picks were perfect going into the main event, but the night came crashing down when Ryan Spann lost to Anthony Smith.
It is extremely difficult to get a win from every fighter – and high upside wins, at that – and I needed just one more and couldn't get it.
Had you gone with my top MMA DFS picks and gone away from Spann, though, last week could have been fun for you. I also suggested three bets for last week's fight card, and two of them delivered wins for bettors.
Adam Haynes is hard at work for this week's card already, and you can see what he has to say in his UFC 266 betting picks.
I'm here for the daily fantasy side of things. Let's see which fighters you may want in your lineups this week with a look at my top UFC 266 DFS picks.
Brian Ortega ($7.6k)
Main events are so tricky, but all year they've also been incredibly volatile. Why? Because they're usually good matchups between two elite fighters, and the bout can truly go either way.
Here's the reality; Ortega is a brilliant fighter with one loss on his ledger, he looked fantastic his last time out, he's an elite value, and he gets up to five rounds in the last fight of the night.
He's the understandable underdog against a dude in Alexander Volkanovski that hasn't lost since 2013, but he's skilled enough to change that in a hurry.
Both of these guys are on the table, but my MMA DFS picks are geared toward GPPs. With Ortega as the underdog and not projecting all that favorably, the hope here is he's a little contrarian and hammers home a big win.
Valentina Shevchenko ($9.5k)
Give me all of the Bullet. No disrespect to the grizzly Lauren Murphy, but the 33-year old Shevchenko remains as lethal as ever, and she appears to be on a mission.
She's said recently that she's not quite done, while a trilogy fight with Amanda Nunes is everyone's dream at this point.
The reality is this fight shouldn't be close, though.
Bullet knows it, too.
"I know she is well-rounded. I know she is strong. I know she is dangerous. This is everything that I have to know about her. But something special that I could put pressure on my shoulders? No."
Brutal honesty right there, but she isn't wrong.
Shevchenko can kill you in a multitude of ways, and she is on a roll with seven straight wins. She just has the edge in every regard here. I think she's very much worth paying up for on this slate.
Her nasty -1700 moneyline (!!) shouldn't be touched, but she's a great core piece to your MMA DFS lineups this week.
Chris Daukaus ($8.8k)
You want upside in MMA DFS GPPs and you're getting it with Chris Daukaus. He doesn't necessarily look the part, but the guy is quicker than most of the fighters he's pitted against, and he also offers loads of power.
He has a good matchup in front of him against the aging Shamil Abdurakhimov, who has been finished in two of his last five fights.
Daukaus knows nothing but early stoppage since entering the UFC. 10 of his 11 career wins have come via KO, and he's 3-0 with three round one finishes in the Octagon.
He's had quite the ride so far, and I don't think it ends on Saturday.
There's always the chance the run ends, but he has loads of upside baked into his price tag.
My Top UFC 266 DFS Lineup
Brian Ortega ($7.6k)
Valentina Shevchenko ($9.5k)
Chris Daukaus ($8.8k)
Jairzinho Rozenstruik ($7k)
Nick Diaz ($7.9k)
Jessica Andrade ($9k)
Ortega feels like a great value, Daukaus offers crazy upside, and the Bullet very well may be the safest play on the board.
I am not afraid of taking on some risk when building MMA DFS tourney teams, which is why I'll get nostalgic with the crafty Nick Diaz, and also aim for the fences with Jairzinho Rozenstruik.
There isn't a whole lot to say about Diaz other than he's had an insane layoff, he's a legend, and he's facing a seemingly washed Robbie Lawler. He's still the better fighter and he didn't come back after six years to lose.
Rozenstruik is a major risk, but Curtis Blaydes got cute in his last fight, and he paid for it. Rozenstruik has major power, so if Blaydes doesn't stick to his strengths, there's a chance he gets in trouble again.
Someone else who can drop the hammer is Andrade. I wouldn't mind having the extra $400 to get to someone like Matthew Semelsberger, but Andrade could go overlooked here.
She's eaten some losses recently, but one came to the Bullet, and another was a Decision against the feisty Rose Namajunas. I won't slam her for that, especially since she did KO Namajunas in the previous meeting, and we know she can finish fights in a hurry.
Cynthia Calvillo is no slouch, but she doesn't have the finishing ability Andrade does. The latter has bigger fish to fry, and her experience is tough to account for. I think she gets a big finish to help her hit the reset button a bit.
Betting Advice for UFC 266
I don't know if you even need more help when betting on UFC 266, as Adam Haynes has it pretty well covered. If you want the best picks, sleepers, and predictions, just hit the link in the intro of this post.
That said, I am handing out my top MMA DFS picks for Saturday, so perhaps you also want my take on the best bets for UFC 266.
For what it's worth, I've been on fire in both regards, as several of my picks have panned out over the last two UFC events I have covered.
Here are the bets I am into for UFC 266.
Jessica Andrade Round 1 KO/TKO
+700
Valentina Shevchenko in Round 1
+240
Chris Daukaus Round 1 KO/TKO
+325
You can obviously play it a bit safer with straight up bets. The value with Ortega and Diaz is just too good to pass up, and I love the upside with some of these round/finish props.
Love these bets? Consider hammering them at the top UFC betting sites.
You can marry these bets and DFS if you wish, and as you can see, some of my UFC 266 DFS picks just don't translate to the betting scene – at least not in my opinion.
The pricing and logic feel good across the board here. Whether you go with my top UFC 266 bets or my daily fantasy MMA picks this weekend, I wish you luck. Enjoy the fights!
August
Sportsbook of the Month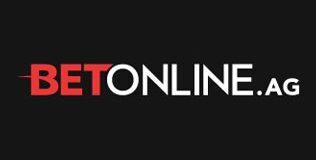 Welcome Bonus
50% up to $1,000