MLB Predictions and Best Bets – September 30, 2020

The 2020 MLB playoffs continue on Wednesday, as eight games hit the docket. That's double the games we saw on Tuesday, as all eight teams that played yesterday join another eight to get every playoff team in action.
I wouldn't really suggest betting on every single game today, as alluring as that thought is. Instead, I've condensed things a bit to break down my favorite contests, which host the top bets for the day.
Here are the games I'm down for betting on today.
Reds vs. Braves
White Sox vs. Athletics
Marlins vs. Cubs
Cardinals vs. Padres
Brewers vs. Dodgers
As noted, there are more MLB games to bet on. These are just the spots I personally feel should be advantageous for bettors. Join me as I detail why in my MLB predictions and top betting picks for Wednesday, September 30th.
Reds vs. Braves Predictions
Braves to beat Reds
Predicted total: 7-7.5
It's hard to see Atlanta caving in their first playoff game, as the Braves seem genuinely ready for a deep playoff run. They're at home and will have Max Fried (7-0, 2.25 ERA) there for some elite run prevention.
Trevor Bauer (1.73 ERA) has been dominant all year, and as loaded as the Braves are, it's difficult to imagine them teeing off here. I do expect Atlanta to get one or two dingers in this spot, though, and given Fried's propensity to keep opponents in check, that should do the trick.
Braves look like a nice value bet at home, while the Under is definitely in play given the elite pitching.
White Sox vs. Athletics Predictions
Athletics to beat White Sox
Predicted total: 8-8.5
Chicago can ice this Wild Card series immediately on Wednesday, as they won game one yesterday. I don't envision that happening, of course, Oakland has a pretty good matchup in front of them.
The Athletics offer a lot of pop, and they're a patient offense that doesn't strike out that much. All of this is bad for Dallas Keuchel, who limits scoring, but doesn't miss many bats. Chris Bassitt is about as good in the run prevention area, so I think these two cancel each other out a bit.
Ultimately, Oakland has to win here, and I like their matchup considerably more when you look at the starting pitchers. Give me Oakland and the Under.
Marlins vs. Cubs Predictions
Cubs to beat Marlins
Predicted total: 7-7.5
The Cubs open their Wild Card series at home against the Marlins, who defied all logic to even make the playoffs.
Would it be fun to bet on the fish and watch them win this game, this series, and so much more? Yeah, but it's hard to fathom.
Sandy Alcantar and Kyle Hendricks are two rock-solid arms that will pitch to a low-scoring affair, but the talent edge favors Chicago by a good amount.
Cardinals vs. Padres Predictions
Padres to beat Cardinals
Predicted total: 8-8.5
St. Louis backed their way into the 2020 MLB playoffs, so I'm not too excited about betting on them these days. I'm especially against their matchup, as they face Chris Paddack on the road on Wednesday.
They also have Kwang Hyun Kim toeing the rubber, and while he's posted great numbers, his wide split against a stacked San Diego offense could mean trouble. I love the Padres here, and the Over is a sneaky bet.
Brewers vs. Dodgers Predictions
Brewers to beat Dodgers
Predicted total: 8-8.5
Lastly, I like the idea of targeting the Dodgers for their forever-existing miscues in the playoffs. And in the name of seeking out this year's wild Nationals-esque team, let's cheer on the Brewers, shall we?
I know, Milwaukee usually isn't the team we confide in, but they have nothing to lose here. That, and there isn't another team offering more betting value on this slate.
This is playoff baseball, so anything goes. When you have Christian Yelich and a cardiac squad that has come up big in the clutch in the past, I have no qualms with rolling the dice on the Brew Crew throwing a wrench in L.A.'s title plans – if only for one day.
Best MLB Bets for Wednesday, September 30th
Braves to Win (-127)
Reds vs. Braves Under 7.5 (-115)
Cubs to Win (-165)
Athletics to Win (-124)
Padres (-1.5) +110
Brewers to Win (+209)
Most of my favorite MLB bets for Wednesday can be aligned with my MLB predictions. I like the price for Atlanta at home, while the pitching I broke down leans toward the Under.
So far, that's mostly the case everywhere, although there will be some spots where the pitching is suspect, or the offenses pop off.
I don't see a situation that demands we bet like that today, though, so I'll eat some bad pricing with the Cubs to win, I'll have the Padres covering, and I'll take Oakland to even up their series. Milwaukee is a classic YOLO bet that is just exciting, as no other underdog comes close to their +209 moneyline.
This is a fun baseball betting slate, and the hope is my MLB picks above can help you finish Wednesday in the green. Just make sure you're using the best sports betting sites when you place your bets.
AUGUST
Sportsbook of the Month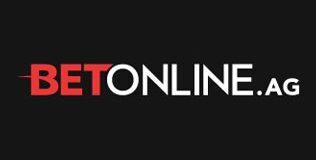 Welcome Bonus
50% up to $1,000
Read Review
Visit Site