MLB Predictions and Best Bets – October 8, 2020

More playoff baseball arrives on Thursday, as nobody has knocked anyone out of the NLDS or ALDS just yet. The Astros had the chance to send the rival Athletics home, but couldn't get it done in a wild 9-7 shootout.
Atlanta took a commanding 2-0 series lead over Miami, and every series is now at a breaking point going into Thursday. We still have four games to work with for MLB bettors, though.
Braves vs. Marlins
Athletics vs. Astros
Rays vs. Yankees
Dodgers vs. Padres
This could be the last full schedule we see like this until the 2021 MLB season rolls around in the spring (I assume?), as every series could hit the advance button today.
I doubt that happens, but with the next round waiting patiently, it's something bettors have to consider. For advice on how to bet on today's MLB playoffs games, check out my MLB predictions and top betting picks for Thursday's slate.
Braves vs. Marlins Predictions
Marlins to beat Braves
Predicted total: 8-8.5
Atlanta is up 2-0 and can ice this thing. As they attempt to win just their second playoff series since 1999, they hand the ball to…Kyle Wright?
Ugh.
Yes, it's true. The Braves are hoping Wright (2-4, 5.21 ERA) can do enough to get them the win. He's been bad all year, so I'm not entirely sure why that's the route they chose.
Their bats can get them a win by themselves, I suppose, but Sixto Sanchez is a talented rookie that really gives the fish a shot here. Let's get weird with it and bet on Wright being bad again today.
Athletics vs. Astros Predictions
Athletics to beat Astros
Predicted total: 9-9.5
Frankie Montas is expected to toe the rubber for the A's, who stepped up yesterday with their season on the line. They'll have to do it again, as they are done if they lose here.
The Astros won't fear Montas, but it's unknown as of yet who Houston will put up against them. No matter, as I think Oakland keeps fighting and finds a way to tie this series at 2-2.
Of course, the more locked in bet, considering how things have gone to this point, is the Over.
Rays vs. Yankees Predictions
Yankees to beat Rays
Predicted total: 9-9.5
New York's bats didn't show up in game three, and now they're on life support as they try to force a game five against the rival Rays. Giancarlo Stanton wouldn't go quietly into the night, however, so here's to hoping his pinstripe brethren follow suit in a win-or-go-home situation on Thursday.
My guess is they do. Tampa Bay has good pitching, but the Yanks have loads of power, and the Rays whiff quite a bit. New York may still end up losing this series in this 2-1 hole, but they were my preseason champions.
As expected, we can also target the Over in this spot.
Dodgers vs. Padres Predictions
Padres to beat Dodgers
Predicted total: 8-8.5
The Dodgers are up 2-0 in this series, and could obviously pull out the brooms and sweep their rivals. However, San Diego has a chance to at least remind the Dodgers of what they're capable of here.
I like the Padres to deliver one last gasp in game three. The win is worth chasing, while the Over is probably the safer wager to attack.
Best MLB Bets for Thursday, October 8th
Marlins to Win (+128)
Braves vs. Marlins Over 8.5 (-120)
Yankees (-1.5) +160
Rays vs. Yankees Over 9.5 (+100)
You can find these wagers at BetOnline, and the value looks pretty strong. My MLB picks were a rock solid 4-1 last night, so let's hope things keep going nicely.
I'm going out on a limb here with the Marlins, but the +128 moneyline looks pretty nice. Whether you buy Miami here, we can probably bank on the Over when you look at Atlanta's offensive talent and the pitcher they're putting out there today.
There aren't a bunch of MLB bets available as I write this, just because teams aren't releasing probable pitchers in advance. That said, we can also jump on the Yankees, who have to provide a little more fight than what we've seen the last two games.
It's do or die time, so I think their offense pops off here and leaves no doubt. If you want to just bet on both offenses giving it their all, I also like the Over in this spot, as well.
AUGUST
Sportsbook of the Month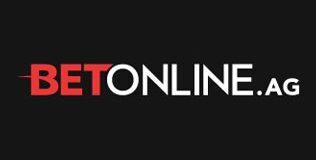 Welcome Bonus
50% up to $1,000
Read Review
Visit Site