MLB Predictions and Best Bets – October 17, 2020

Odds only really allowed me to make one pick going into Friday, and it was a winner, with the Astros returning value at +121.
That also wound up being Houston's third straight win, forcing an improbable game seven after an 0-3 start. The Los Angeles Dodgers also stayed alive, as they're climbing out of their own hole.
The championship series keep trucking along tonight. Here are the games and times if you plan on placing some bets.
Braves vs. Dodgers (4:38 pm ET)
Astros vs. Rays (8:37 pm ET)
It is frankly pretty wild that we're still talking about both of these series. Atlanta had a chance to score the killshot against a dangerous Dodgers team, and failed. Ditto for the Rays, and now they're headed for a game seven.
Houston has a chance to pull off a remarkable feat, and no matter what happens, the ALCS has met the end of the road. If you're wondering how to bet on these games, read on and then feel free to place bets at the top MLB sportsbooks.
Braves vs. Dodgers Predictions
Dodgers to beat Braves
Predicted total: 8-8.5
The best team in baseball has another chance to stay alive, and if the Dodgers win tonight, they get a tense game seven on Sunday.
No matter how the NLCS ends, I tend to think we're at least getting that. L.A. is scheduled to put their best ace on the mound, with Walker Buehler going up against Max Fried.
Neither of these guys gets blown up, but Fried is a southpaw and the Dodgers have a litany of bats who slap lefties around. I'd bet the Under when you factor in the pitching, but I also don't think the Dodgers go quietly into the night.
Astros vs. Rays Predictions
Astros to beat Rays
Predicted total: 8-8.5
Houston didn't come all this way to lay down in game seven. This really felt like it was the year of the Rays, but here they are, choking this series away.
It's not that shocking when you think about it. Houston has the superior offense, and Tampa Bay's offense whiffs a good deal. On paper, Lance McCullers Jr. could thrive and put the Astros in position for one of the greatest MLB comebacks of all-time.
Cheaters or not, Houston is on a redemption tour. The only question is if Tampa Bay's narrative will carry more weight.
Ultimately, I think the matchup slightly favors the Astros. They have the experience and all of the momentum, so I don't think I can bet against them now.
Best MLB Bets for Saturday, October 17
There are actually no active bets available as I write this. A slew of the best baseball betting sites, DFS sites, and regular sports sites have been dealing with data outages, so it isn't that shocking for there to be a delay on pricing. You should keep checking our MLB picks section, though, as we plan to release individual game previews when the odds and lines are available.
For now, you can align your bets with my MLB predictions above.
The clear calls for me are the Astros and Dodgers as straight up picks. I tend to lean toward the Under in both games, too, as these will be very tense, high-pressure situations with very good pitching on the dirt.
AUGUST
Sportsbook of the Month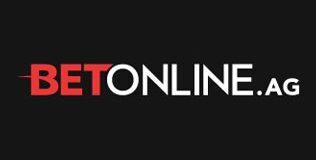 Welcome Bonus
50% up to $1,000
Read Review
Visit Site