MLB Predictions and Best Bets – October 16, 2020

We are getting dangerously close to the 2020 World Series. Very soon, that will mean an end for our daily MLB predictions and top betting picks, and I'll bid you adieu until a new MLB season.
Until then, of course, I'll survey the betting slate and see what bets deserve to be targeted at the top MLB sportsbooks.
Per usual, here are Friday's games, along with the scheduled times.
Astros vs. Rays (5:07 pm ET)
Dodgers vs. Braves (8:08 pm ET)
The Astros once again faced elimination yesterday, and they once again staved it off. The Astros will try to do it again on Friday, and a third straight win would force a pretty intense game seven.
Los Angeles had an opportunity to tie their series with the Braves, but didn't bother to show up on offense. That made my Braves pick (+195) a winner, while the Over (-115) managed to deliver, even with the Dodgers sticks failing.
So, where do we go from here? Are both of these series finally over come Friday night? Let's break both games down to find out, and see what bets you should consider.
Dodgers vs. Braves Predictions
Dodgers to beat Braves
Predicted total: 9-9.5
Clayton Kershaw did all he could, but in typical Dodgers fashion, L.A. left him hanging. Oddly enough, I think the Dodgers regroup and bounce back on Friday, as their season literally depends on it.
We don't know yet who will start on the mound for either side, but it's awfully tough to bet against L.A.'s offense. They've been relatively held in check for much of this series, but it's now or never. I don't mind backing them for at least this game, and see if they can't get some momentum going.
Whether you love the Dodgers to stay alive or not, we can likely look to the Over once again. There's just too much offense in this matchup to go with the Under.
Rays vs. Astros Predictions
Astros to beat Rays
Predicted total: 8-8.5
Let's live a little, shall we? On one hand, the Rays are the better story. They were the better team during the regular season, and ya know, they didn't cheat last year.
Tampa Bay isn't the more talented team, though, and sometimes they team everyone gathers together to hate is simply the right team to bet on.
Houston also has some major momentum, as Carlos Correa dropped a walk-off homer to keep their dream run going.
Yeah, they were down 3-0 and probably should be toast, but here they are, getting ready to win a third consecutive game and force a game seven.
In the name of great playoff baseball – and the Astros having the better hitting – let's go with Houston to keep the good times rolling.
Best MLB Bets for Friday, October 16
That's it, that's the only bet I like for today. As I write this, there simply aren't odds out for the Dodgers vs. Braves game, and to be frank, neither game has official starting pitchers listed.
If I had to guess, I'd say we could see Walker Buehler again here, while Ian Anderson or Max Fried are likely options for the Braves. The rest is anyone's guess, although Houston could consider turning back to Lance McCullers.
Whatever happens, I love the Astros as an underdog as they try to make history. Teams don't come back from 0-3 holes, but Houston is talented enough to give it a go. For any other wagers, just refer to my MLB predictions above to help you place bets.
August
Sportsbook of the Month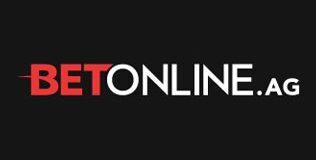 Welcome Bonus
50% up to $1,000