Picks and Predictions for MLB Games – April 26th, 2022

Somehow, the 2022 MLB season is already two weeks old. It's crazy how fast the season goes as teams close in on their first 20 games. It has been a while since my MLB picks and predictions, but we're back to win you some money.
It's a full slate for Tuesday night, but the sportsbooks haven't added the Seattle Mariners vs. Tampa Bay Rays. Either way, we have more than enough matchups to examine for Tuesday.
Let's kick things off by checking out the odds.
MLB Odds for Tuesday, April 26th
Brewers (-190) vs. Pirates (+175), O/U 8
Padres (-152) vs. Reds (+140), O/U 8.5
Rockies (+146) vs. Phillies (-158), O/U 8.5
Marlins (-133) vs. Nationals (+123), O/U 7.5
Orioles (+233) vs. Yankees (-260), O/U 8.5
Red Sox (+146) vs. Blue Jays (-158), O/U 8.5
Royals (+127) vs. White Sox (-137), O/U 9
Cubs (+157) vs. Braves (-171), O/U 8.5
Tigers (+120) vs. Twins (-130), O/U 8
Mets (-115) vs. Cardinals (+105), O/U 7.5
Astros (-116) vs. Rangers (+106), O/U 9
Guardians (+139) vs. Angels (-151), O/U 8.5
Dodgers (-178) vs. Diamondbacks (+164), O/U 9
Athletics (+215) vs. Giants (-239), O/U 7
I'd like to talk about the betting trends for every team, but that would drag on. Instead, I'll do my best to identify the matchups we can exploit.
The Baltimore Orioles and Oakland Athletics are the two biggest longshots for Tuesday night. However, they are fourth and fifth in the majors, covering the run line in over 55 percent of their games. We don't have odds for the run line just yet, but that's important to note.
Then, you have the Philadelphia Phillies, Atlanta Braves, and Chicago White Sox as the favorite, despite being among the worst teams at covering the spread.
As we shift to the run total, only four teams have gone over their run total in more than 50 percent of their games. Two of those teams will face off, with the Cleveland Guardians and Los Angeles Angels.
The two AL East matchups feature teams among the league leaders in going under their run total. We could see a pair of low-scoring games in those matchups.
Now it's time to talk about my predictions for Tuesday night's action.
Top MLB Predictions for April 26th
Brewers Over Pirates
Padres Over Reds
Rockies Over Phillies
Marlins Over Nationals
Yankees Over Orioles
Blue Jays Over Red Sox
Royals Over White Sox
Braves Over Cubs
Twins Over Tigers
Cardinals Over Mets
Astros Over Rangers
Guardians Over Angels
Dodgers Over Diamondbacks
Giants Over Athletics
Four NL matchups lead off the night, so let's start there.
I like the favorite in three of the four matchups, but the Colorado Rockies should take down the Philadelphia Phillies. Colorado is off to a surprising 10-5 start and has the better pitcher in German Marquez.
The New York Yankees and Toronto Blue Jays should win the AL East battles. I had the Blue Jays as my preseason 2022 World Series pick, and I haven't seen any reason to change that.
Their matchup with the Boston Red Sox comes down to the starting pitchers.
| | | |
| --- | --- | --- |
| | Nick Pivetta (Red Sox) | Kevin Gausman (Blue Jays) |
| ERA | 10.03 | 2.89 |
| WHIP | 2.14 | 1.13 |
| Strikeouts | 10 | 22 |
The Chicago Cubs and Atlanta Braves should have a good matchup, but that's another game with a big discrepancy with the starting pitchers. Chicago's offense would need a great performance to beat Atlanta.
We cap off the night with a trio of west coast games. The Los Angeles Angels and Cleveland Guardians are two of the highest-scoring teams in the majors. Cleveland is the underdog, but they've been playing much better.
The Los Angeles Dodgers and San Francisco Giants look poised to battle for another NL West crown. It wouldn't shock me if the Oakland Athletics gave the Giants a run, but the Giants' offense will be the difference-maker.
Can the Arizona Diamondbacks defeat the Dodgers? I'm going to go with no.
Best Bets for MLB Games on 4/26/22
Kansas City Royals to Win (+127)
Orioles vs. Yankees Under 8.5 Runs (-120)
Mets vs. Cardinals Under 7.5 Runs (+105)
Most bettors likely won't bet on 14 MLB games on Tuesday. Instead, let's focus on my top picks.
The Kansas City Royals haven't won a road game, but they draw a plus matchup with the Chicago White Sox. Injuries have ravished the White Sox lineup, as they'll now be without Eloy Jimenez. Jimenez suffered a hamstring injury that will leave him out 6-8 weeks.
Sunday's game was the first time the White Sox scored more than three runs in the last ten games. They might need more than that with Dallas Keuchel on the mound.
He has allowed 10 earned runs in six innings. There's no way I can back the White Sox in this matchup.
I mentioned earlier how the Baltimore Orioles and New York Yankees are among the league leaders in going under their run total. Therefore, it makes sense to have this game going under the run total.
It's not a terrible matchup, with Jordan Lyles facing Luis Severino. The pitchers have combined to allow nine earned runs in just under 30 innings. Lyles held the Yankees to one run on April 15.
It's hard to have much confidence in the Orioles' offense. Honestly, I'd expect an 8-0 Yankees win before a 5-4 score.
The New York Mets vs. St. Louis Cardinals is the game of the night. Both teams are top five in the MLB, thanks to a great pitching staff. St. Louis has allowed the second-fewest runs, while New York has allowed the fifth-fewest.
St. Louis is going with an opener in Jordan Hicks. Hicks has only allowed one run in seven innings. Chris Bassitt struggled in his last start, but he should look better against the Cardinals.
Make sure you use SportsBetting.ag to wager on Tuesday night's MLB action.
Bet on Baseball at SportsBetting.ag
September
Sportsbook of the Month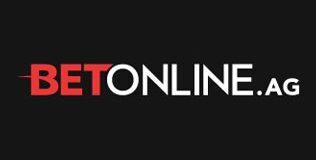 Welcome Bonus
50% up to $1,000