Bucks vs. Pistons NBA Prediction – Friday, April 8, 2022

The 2021-22 NBA regular season will end in a matter of days. The Milwaukee Bucks and Detroit Pistons have something to compete for, but it's far from the same thing.
Milwaukee is in a tight battle with the Boston Celtics and Philadelphia 76ers for the No. 2 seed in the Eastern Conference. Detroit has the third-worst record, which is important because the three worst teams have the same chance to land the No. 1 pick.
It seems like an easy matchup to bet, but anything can happen. Let's take a look at the odds.
Bucks vs. Pistons Odds for April 8th
Milwaukee Bucks (-9.5)
-110
Detroit Pistons (+9.5)
-110
Milwaukee Bucks to Win
-675
Detroit Pistons to Win
+475
Does anyone want to take the Milwaukee Bucks at (-675)? There's no value in that one, but some people like a sure thing. The top NBA betting sites have the Bucks as a big road favorite.
The Bucks are under .500 against the spread, but they've done much better since the all-star break. They've covered their last two games as a double-digit favorite. Milwaukee has gone over their point total in four of their previous five games.
Did you know the Detroit Pistons are 18-4 against the spread since the all-star break? It pays to be a big underdog.
The Pistons don't have big a trend with their point total, but they've gone under in five of their last eight games.
Giannis Antetokounmpo is day-to-day with a knee injury. Milwaukee could opt to rest him on the second leg of a back-to-back. Detroit could be without Marvin Bagley Jr. and Kelly Olynyk.
Let's break down Friday night's Central Division matchup.
Bucks vs. Pistons Breakdown
The Milwaukee Bucks came out of the all-star break red-hot, but they've gone 7-5 in their last 12 games. It's not a bad stretch, but we expect more from the defending champions.
The updated NBA Finals odds have the Bucks as the favorite among Eastern Conference teams. It doesn't take a Bucks fan to know Giannis Antetokounmpo is the reason for that.
Antetokounmpo is making a late MVP push. He'll likely come up short, but there's no denying his numbers are among the best in the league. Check out his numbers in three games against the Detroit Pistons.
| | | | |
| --- | --- | --- | --- |
| | November 2 | November 24 | January 3 |
| Points | 29 | 33 | 31 |
| Rebounds | 8 | 7 | 10 |
| Assists | 9 | 5 | 7 |
Milwaukee's 115.2 points per game ranks third in the NBA. Detroit is near the bottom of the league with 104.9 points per game. That was on full display in their first two matchups, as the Bucks won by a combined 49 points.
However, those matchups came in November. It was a different story on January 3, as the Pistons scored a nine-point victory. How did the Pistons take down the Bucks?
Check out Saddiq Bey's performance.
34 points
8 rebounds
4 assists
8-13 three-point shooting
12-22 field goal shooting
I wouldn't try to predict Bey's performance. He went off for 50 points last month, but that was after six straight games with 13 points or less.
On Sunday, Bey had 31 points on 11-18 field goal shooting. Two days later, he had seven points on 1-11 field goal shooting. Good luck trying to predict his performance against the Bucks.
This matchup will come down to the Pistons' offense keeping up with the Bucks. Detroit could win this game outright if their offense fires on all cylinders.
Bucks vs. Pistons Same Game Parlay
Cade Cunningham Over 6.5 Assists (+110)
Isaiah Livers Under 10.5 Points (-116)
Cade Cunningham Under 1.5 Three-Pointers Made (-106)
The sportsbooks were very stingy with player props for this matchup, so we're going with Cade Cunningham and Isaiah Livers. We're adding some value, so this parlay will give you (+652) odds.
Cade Cunningham took a big step forward in March, averaging over 22 points and seven assists. It's surprising that the over on his assists is the value play, but I'm all over it.
He only played eight minutes against the Oklahoma City Thunder, but that's the only time he hasn't recorded 6+ assists in his last ten games. He has cleared the 6.5 mark in seven of his last ten games. There's no reason to believe he won't do it again.
Isaiah Livers is starting to see more playing time. He averaged just over 18 minutes in March, but he's over 34 minutes in April. Check out his scoring numbers.
@ Oklahoma City Thunder: 17 points
@ Indiana Pacers: 11 points
Dallas Mavericks: 7 points
Livers had to take on a lead role against the Oklahoma City Thunder. That won't be the case with Cunningham and Saddiq Bey back in the lineup.
The final player prop in our same game parlay brings us back to Cunningham. Cunningham has become a better scorer, but that hasn't translated to his three-point shooting.
He went 5-11 against the Brooklyn Nets, but that was one of two times in his last ten games he made 2+ three-pointers. It doesn't help that he doesn't attempt many three-pointers. I'm going with the trends on this player prop. Hopefully, he'll be more of a facilitator on Friday night.
Bucks vs. Pistons Pick
Pick
Detroit Pistons (+9.5)
The Detroit Pistons have been the best team against the spread since the all-star break. They might not win many games, but they manage to keep it close.
Honestly, I'm not sure if we'll see a full Bucks lineup. Their result on Thursday night could play a big factor in their seeding. Therefore, we could see Giannis Antetokounmpo, Khris Middleton, or others sitting out.
NBA TV has the coverage of Friday night's game. Fans can tune in to the game at 7 p.m. ET. Check out our NBA picks page as we close the regular season and move into the playoffs.
September
Sportsbook of the Month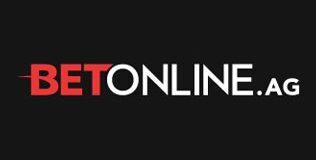 Welcome Bonus
50% up to $1,000