Miami Hurricanes vs. USC Trojans – March Madness, Friday, March 18, 2022

The No. 7 vs. No. 10 matchups always bring excitement. We'll see No. 7 USC face off with No. 10 Miami in the Midwest Region. Both teams only won one game in their conference tournament, so this is their chance to show they belong in March Madness.
USC spent most of the season in the top 25, finishing 26-7. Miami never achieved that, but they did enough in ACC play to make March Madness.
A potential matchup with No. 2 Auburn awaits the winner. Check out the odds via BetOnline.
Miami vs. USC Odds for March 18th
Miami Hurricanes (+1.5)
-107
The USC Trojans enter this matchup as a narrow favorite. That's typically what we see in No. 7 vs. No. 10 matchups.
The Miami Hurricanes have been strong against the spread this season. They kept that going late in the season, covering in seven of their last ten games. Miami has also gone over their point total in 20 of their 33 games. They closed the season hitting that mark in six of seven games.
USC's betting trends haven't looked as pretty. They're under .500 against the spread, ending the season 2-6. There isn't much of a trend with their point total. They're 15-17-1 on the over/under, closing the season 3-2-1.
Miami has one player on the injury report, but Harlond Beverly wasn't playing significant minutes. It's a little more serious for USC as they could be without Isaiah White and Reese Dixon-Waters.
In March Madness, every game brings excitement. We should see plenty with a pair of evenly matched teams. Let's break down their chances to advance to the Round of 32.
Miami Hurricanes Preview
The Miami Hurricanes failed to crack the top 25, but they picked up big wins throughout the season. Miami defeated NCAA Tournament teams Duke, North Carolina, and Virginia Tech in a three-week stretch.
Miami played themselves onto the bubble with four late-season losses to Florida State and Virginia. That bubble nearly burst in the ACC Tournament, but they defeated Boston College on a buzzer-beater in overtime.
It's interesting to look at Miami's offense because they rank 77th with 74.8 points per game. However, their points per possession and effective field goal percentage are 26th and 25th, respectively.
They also do a great job limiting turnovers, ranking ninth in turnover percentage. Miami has four players averaging over 10 points, with Kameron McGusty leading the way.
17.6 points
4.8 rebounds
2.5 assists
1.7 steals
48.0 field goal percentage
37.3 three-point percentage
McGusty nearly led Miami to an upset victory over Duke. He led the team with 24 points on 11-19 field goal shooting. Another 20+ point game could go a long way towards Miami pulling off a Round of 64 upset.
Miami's offense will have to play at a high level because they likely won't have much help from their defense.
Opponent Points Per Possession: 257th
Opponent Effective Field Goal Percentage: 322nd
They allow teams to shoot the ball at a high clip. That's worse than the points per possession because it shows teams don't need to have volume shooters to defeat them.
Miami also doesn't crash the glass well or shoot many free throws. That's a sign that they need to be more active in the paint. Will we see that against the USC Trojans? An improvement in defense will go a long way towards winning their Round 1 matchup.
USC Trojans Preview
The USC Trojans entered this season on the heels of a surprise Elite Eight run. They looked strong early, opening the season 13-0. USC had their struggles in Pac-12 play but scored a big victory over UCLA on February 12. UCLA had their revenge, defeating USC in the Pac-12 Tournament.
USC doesn't have a great offense, ranking outside the top 80 in points per possession and effective field goal percentage. However, they have three players that can light it up at any time.
Isaiah Mobley is their leading scorer, but his big scoring games came early in the season. Drew Peterson stepped up as their top player in Pac-12 play. In the Pac-12 Tournament, Boogie Ellis was their star player.
| | | |
| --- | --- | --- |
| | Vs. Washington | Vs. No. 13 UCLA |
| Points | 17 | 27 |
| Rebounds | 4 | 5 |
| Field Goal Shooting | 6-10 | 9-17 |
| Three-Point Shooting | 3-5 | 5-9 |
Ellis gives USC's offense another playmaker. If all three players are clicking, USC could be among the best bets to make the Final Four.
Now USC's offense isn't on the same level as the Miami Hurricanes. However, they are much better at crashing the glass on offense. We talked about that being a significant weakness with Miami.
We also discussed Miami's struggles on defense. USC doesn't have that issue.
Opponent Points Per Possession: 54th
Opponent Effective Field Goal Percentage: 11th
USC's defense has been their strength all season. Miami's offense and USC's defense rank among the top teams in effective field goal percentage. It'll be interesting to see which one wins out in Friday's matchup.
The only downside to USC's defense is they don't force many turnovers. That probably won't matter, considering Miami ranks top 10 in turnover percentage.
Which team will advance to the Round of 32? Check out my game pick.
Miami vs. USC Pick
I know this is a No. 7 vs. No. 10 matchup, but the USC Trojans are the better team. It has been that way all season, and I don't expect it to change in March Madness.
You would think playing in the ACC would be tougher than the Pac-12, but USC's strength of schedule is higher than the Miami Hurricanes. They also performed much better in non-conference games.
Friday's matchup should tip-off around 3:10 p.m. ET on truTV. Our basketball picks page will update you with the top predictions and betting picks throughout March Madness.
September
Sportsbook of the Month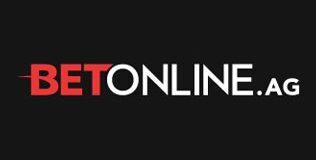 Welcome Bonus
50% up to $1,000