Miami Dolphins vs. San Francisco 49ers – NFL, October 11, 2020

How should bettors approach the week 5 matchup in Santa Clara? Do we pick a side now, not knowing if Jimmy Garoppolo will play, or do we wait it out until Kyle Shanahan provides the public with more clarity?
We already know Brian Flores has committed to Ryan Fitzpatrick, and we know Miami will be traveling cross-country. Perhaps those two pieces of information are enough to commit to a Dolphins vs. 49ers prediction.
Let's take a look.
Dolphins vs. 49ers Odds
The top NFL betting sites waited as long as they could until finally releasing this line on Wednesday. It seems that news of Jimmy G returning to practice is enough for the bookies to feel confident about their number.
Garoppolo appears on track to suit up, but it remains unclear whether it'll be Nick Mullens or C.J. Beathard in the event that Jimmy is unable to go. Frankly, it may not matter playing at home versus a Dolphins secondary that's surrendering more than 300 passing yards per game.
How the Dolphins Cover
Establish a Running Game. Nick Bosa isn't around to wreak havoc off the edge. Solomon Thomas won't be there to stuff the interior of the trenches. Rather than put the burden of beating SF on Ryan Fitzpatrick's shoulders, I'd like to see the Phins try and pound the football. Jordan Howard has been a complete non-factor, but Myles Gaskin has the skillset to be able to uncover a few creases.
Remain Disciplined. A 1-3 record wasn't what Brian Flores had in mind, but at least his group is playing disciplined. Miami has committed 17 penalties through four weeks – the 5th-fewest number of penalties enforced on any NFL team. The Dolphins are also doing a good job moving the chains on third down – currently converting 46.9% of the time (9th in the NFL).
How the 49ers Cover
Bottle-Up DeVante Parker. Force the likes of Preston Williams and Isaiah Ford to beat you in the passing game. Parker hauled in 10 passes versus Seattle and is easily Fitzpatrick's #1 target. Coach Shanahan should take a page out of Bill Belichick's book and make sure that Miami's top wideout doesn't get loose.
Although Mike Gesicki is an up-and-coming tight end, he's not enough on his own to beat San Francisco at Levi's Stadium.
Apply Pressure in the Backfield. Believe it or not, the Miami Dolphins actually have more sacks as a team (9) at the quarter-way point of the season than the Niners (8). Defensive tackle Javon Kinlaw is rising up the NFL rookie rankings, but it's worth noting that Ryan Fitzpatrick has been sacked a total of two times over the last two weeks.
Dolphins vs. 49ers Pick
Miami fought hard against a seasoned Buffalo squad and only lost by 3. After pounding the Jags, they more than held their own against Seattle despite losing by eight.
What have the Niners done?
They lost at home to the Cardinals and lost at home to some hodgepodge lineup the Eagles rolled out. Two road wins at MetLife Stadium versus the combined 0-8 New York teams – should those even count?
In all seriousness, San Francisco is too banged up to trust as a nearly double-digit favorite. Miami may not pull off an upset, but my Dolphins vs. 49ers prediction is that they at least hang around.
August
Sportsbook of the Month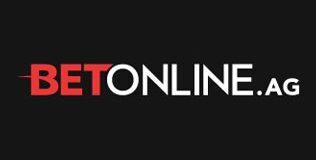 Welcome Bonus
50% up to $1,000